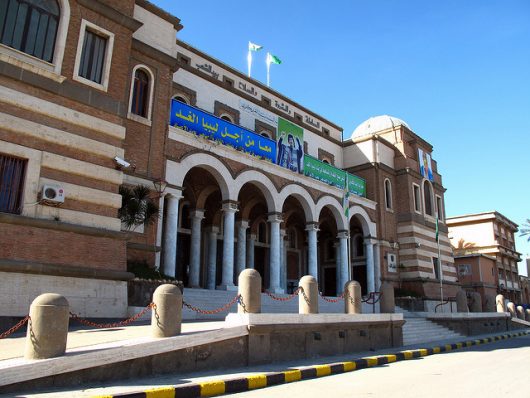 The monetary crisis currently entangling Libyan families has reached unprecedented levels as of late. Credit access in Libya has become a major issue, almost comparable to the ongoing civil war that began in 2014. The only difference is that the latter has somewhat declined whereas the former has become a more rampant issue than ever before.
Starting in 2014, chronic shortages of dinar banknotes and weak valuation of Libyan currency have caused serious problems for Libyans, who are forced to spend their days lining up in front of banks in order to cash their paychecks or simply withdraw some money, only to find out that it cannot be done.
Political Instability a Roadblock to Credit Access in Libya
One of the main factors that has contributed to the lack of credit access in Libya is the precarious political scenario that has effectively held the country hostage. Political stability is all but necessary to kickstart any economy, and Libya has been struggling to achieve this. Ever since the Libyan Political Agreement was reached in Skhirat in December 2015, Libyans have been living under a divided and problematic system.
The eastern part of the country, controlled by the House of Representatives, is based in Tobruk and supported by Field Marshal Khalifa Haftar and his Libyan National Army, but this conglomerate of political and military forces does not support nor recognize the Government of National Accord in Tripoli, which was established by the agreement and has international support.
In economic terms, this unstable political situation resulted in nominal GDP in 2016 falling by more than half compared to 2010, to $33.2 billion from $73.6 billion, and per capita income dropping to $5,000 in 2016 from more than $11,000 in 2010. Furthermore, those who took over the country after Qaddafi's death kept the regime's welfare system in place, which has been spending at unsustainable levels. Much of the clientelism, corruption and misappropriation that characterized the old regime has been allowed to continue.
Political instability also has led to a forceful block of hydrocarbon infrastructure by armed militias in the summer of 2013.  Such action caused oil production to drop precipitously, from 1.45 million barrels per day in May 2013 to only 220,000 barrels per day in November 2013.
Immediate Efforts to Address the Credit Access Crisis
The most important step in alleviating the currently disastrous status of credit access in Libya is working towards political stability. However, more short-term efforts to remedy the situation are also underway.
In October 2017, public authorities, businesses and international donors gathered in Tripoli to discuss ways to improve access to finance for entrepreneurs in Libya. Many political authorities were present at the meeting, such as Ahmed Maitieg, Libya's deputy Prime Minister, and Johannes Han, European Union Commissioner for European Neighbourhood Policy and Enlargement Negotiations. This meeting established a new program funded by Libyan banks to provide €74 million of standard and subsidized loans to small and medium-sized businesses in 2018.
Such strategies can help small businesses survive and grow in the midst of the larger work towards political stability in Libya. Both short and long-term efforts are needed to create lasting stability and resolve the current credit access crisis.
– Luca Di Fabio
Photo: Flickr
https://borgenproject.org/wp-content/uploads/logo.jpg
0
0
Borgen Project
https://borgenproject.org/wp-content/uploads/logo.jpg
Borgen Project
2018-05-17 01:30:05
2019-11-10 09:04:57
Political Instability Affecting Credit Access in Libya