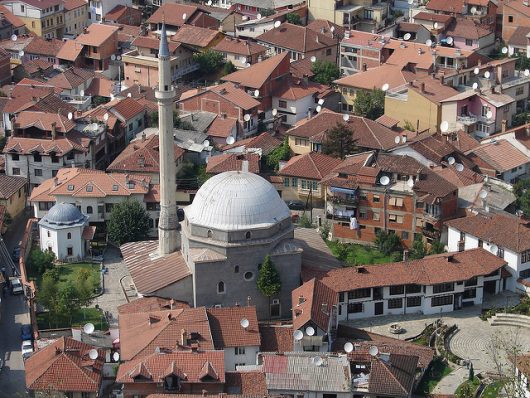 Access to credit is an obstacle to economic development in many countries, and this is true in Kosovo as well. Some of the factors inhibiting credit access in Kosovo are unique. Since 1989, property rights in Kosovo has been a highly contentious issue, and the war in the late 1990s only made this worse.
Following 1989, the privatisation of public property in Kosovo caused many land disputes that were only exacerbated by the ethnic conflict. As people fled their homes before and during the war, property became de facto owned by people that did not have the legal right to it. The destruction of property during the war created further disputes that authorities have struggled to fully resolve.
The tumultuous history of property rights over the last 30 years has had a lasting impact on credit access in Kosovo. Given that property is an important form of collateral that is not plentiful in Kosovo, access to credit is very difficult. Many individuals and would-be entrepreneurs lack sufficient collateral to secure a loan, and banks continue to withhold credit from people who ostensibly have the necessary collateral because of legal uncertainty.
This lack of credit access in Kosovo is a major obstacle to economic development and is trapping banks in cycles of what amounts to economic contraction. This situation makes Kosovo a good candidate for aid from the United States in order to improve credit access.
Recently, USAID launched a project to help improve credit access in Kosovo by establishing the Kosovo Credit Guarantee Fund, which has pledged to back 50 percent of the value of loans given to small and medium-sized businesses. The first guarantees for these loans were issued by USAID in just September 2016, but they are already having a major positive impact on Kosovo's business environment.
Beneficiaries report being able to secure financing that they could not have done without the help of the credit guarantees. This financing turns into investment elsewhere in Kosovo, multiplying the impact of this one small step to improving credit access.
These improvements to the economic situation as a result of improved credit access in Kosovo have a positive impact that stretches well beyond Kosovo's borders. Kosovo is widely regarded as a good location for U.S. investment, and these improvements to the economy are sure to help the country attract more investment.
Improved economic forecasts also mean that Kosovo is fast becoming a valuable market for U.S. exports. This has the potential to benefit not only the people of Kosovo but of the United States as well. Despite lingering challenges, Kosovo is becoming a poster child for the success of this kind of foreign aid.
– Michaela Downey
Photo: Flickr
https://borgenproject.org/wp-content/uploads/logo.jpg
0
0
Borgen Project
https://borgenproject.org/wp-content/uploads/logo.jpg
Borgen Project
2018-01-07 01:30:42
2019-12-06 13:20:17
The Impact of Improved Credit Access in Kosovo