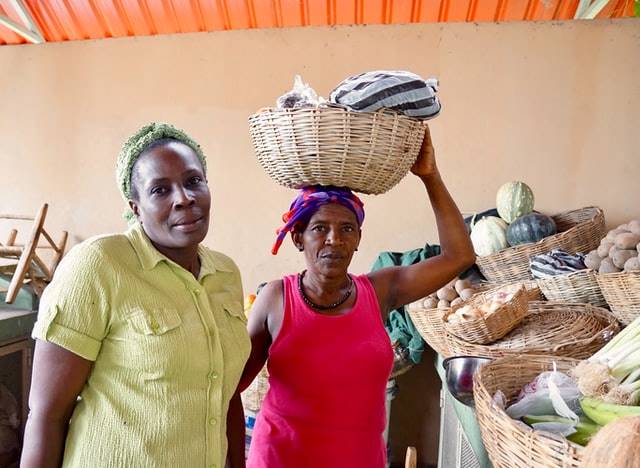 Haiti faces a surge in COVID-19 cases, while also being the only COVAX member in the Americas to not commence administering vaccines. Despite reporting low infection rates at the start of the pandemic, Haitian hospitals are now overwhelmed with an influx of patients. With a deficit of resources and infected patients being turned away, there is a desperate need for the commencement of COVID-19 vaccinations in Haiti.
Haiti Before the Surge
Haiti confirmed its first case of COVID-19 on March 19, 2020. The country immediately implemented a complete shutdown by way of closing schools, quarantining visitors and prohibiting public gatherings. Officials also advised that citizens wear masks. By June 2020, the country reported 2,500 COVID-19 cases, leaving Haiti at a relatively low number of reported cases compared to other countries. However, experts have argued that the number of reported cases in Haiti falls substantially lower than the actual number of existing cases due to an overwhelming lack of testing resources and facilities.
Widespread misinformation about COVID-19 leaves many Haitians unwilling to get tested and unwilling to follow precautionary measures. With Haiti largely left to its own devices in handling COVID-19, certain factors, including the inadequate medical care system and high poverty rates, make it difficult for infected patients to receive or afford proper medical care.
Poverty also leads to overcrowded districts and the inability to buy face masks, while poor sanitation increases the spread of disease. Even before experiencing the largest spike of cases since the start of COVID-19, Haiti proved extremely vulnerable to COVID-19. In 2018, Haiti declared its goal of achieving universal healthcare coverage by 2030. However, as the "most impoverished country in the western hemisphere," the road to achieving universal healthcare contains several obstacles.
The Spike of COVID-19 cases
On June 25, 2021, Haiti reported upward of 18,000 cumulative cases and more than 400 cumulative deaths, with nearly 2,300 of the cases occurring in the span of just a month. The Associated Press reports that the government declared a health emergency on May 24, 2021, by imposing a curfew and compelling people to take preventative safety measures. However, many people are unable to avoid large crowds in marketplaces or on public transportation while others simply cannot afford face masks.
The recent spike in COVID-19 cases in Haiti can be largely attributed to more people getting tested and seeking treatment. Additionally, other variants of COVID-19 could be to blame. Due to the seemingly low number of reported cases earlier in the year, authorities reduced the number of beds allocated for COVID-19 patients. With the rise in cases, hospitals are now at capacity, having to turn patients away.
The Need for COVID-19 Vaccines
Although vaccinating citizens would aid in fighting the pandemic, officials have yet to start COVID-19 vaccinations in Haiti. The Pan American Health Organization (PAHO) announced an aid plan to facilitate vaccine delivery to Haiti. This first shipment will contain the Oxford/AstraZeneca vaccine procured through COVAX, a global vaccine initiative that ensures vaccine equity by securing COVID-19 vaccines for low-income countries. PAHO Director Carissa F. Etienne asserts that the global community needs to help strengthen Haiti's response to COVID-19, unifying despite political differences to make COVID-19 treatment a top priority.
As of June 9, 2021, Haiti had still not received any vaccines. The country was supposed to receive more than 750,000 doses of AstraZeneca in May 2021, but the delivery was "delayed due to the government's concern over possible clotting as a side effect and a lack of infrastructure to keep the vaccines properly refrigerated."
Doctors express concerns that even if the doses do arrive, there will be challenges in the vaccination rollout. Young adults, who largely ignore government mandates, comprise much of the population. Additionally, gang violence makes it difficult for people to safely venture to clinics and health centers. Nevertheless, officials hope that any delay with COVID-19 vaccinations in Haiti will cease.
Domestic and Global Solutions
As residents await the launch of COVID-19 vaccinations in Haiti, grassroots organizations aid in the fight against the pandemic. Heart to Heart International, an organization dedicated to improving global healthcare, directs community health workers to teach market vendors and the surrounding community in Haiti about preventative techniques, hygienic practices and the detection of COVID-related symptoms.
GlobalGiving is a nonprofit platform that connects other nonprofits to donors. Through GlobalGiving, Economic Stimulus Projects for Work and Action (ESPWA) looked to raise more than $5,000 for the COVID-19 response in Haiti. Through the first phase of its initiative, the organization has supported 19 communities with more than 40,000 residents by providing seeds to local farmers to sustain agriculture and by supporting a microloan program to assist small businesses. ESPWA also supported the creation of a soapmaking business to generate sustainable income and promote hygiene.
On July 14, 2021, Haiti received 500,000 COVID-19 vaccines from the United States. With more powerful countries reaching out a helping hand, the campaign for COVID-19 vaccinations in Haiti can begin with a higher chance of success.
– Cory Utsey
Photo: Unsplash
https://borgenproject.org/wp-content/uploads/logo.jpg
0
0
Evan Winslow
https://borgenproject.org/wp-content/uploads/logo.jpg
Evan Winslow
2021-07-15 07:30:03
2021-07-21 02:33:46
The Need for COVID-19 Vaccinations in Haiti