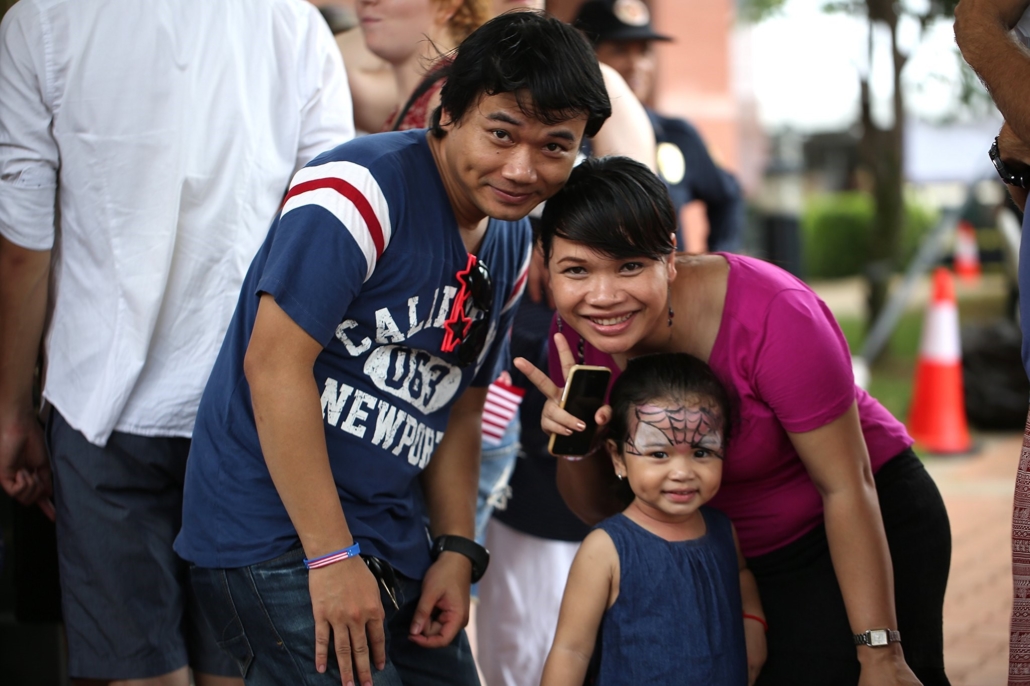 Poverty could double in Cambodia as a result of the COVID-19 pandemic, pulling an estimated 17.6% of the population below the poverty line. Faced with a shrinking economy, Cambodia teamed up with the United Nations Development Programme (UNDP) and UNICEF to issue IDPoor cards, which give struggling families 176,000 riels, or about $43 per month. With an IDPoor card, a family can buy dry food ingredients and products with long shelf lives to ration throughout the month.
The IDPoor card is part of the "Cash Transfer Programme for Poor and Vulnerable Households," a government initiative designed to help strengthen social protection in Cambodia in the face of COVID-19.  Based on the country-wide poverty identification system launched in 2007, the cash transfer programme is a game-changer for Cambodians across the region.
Inside the Cash Transfer Programme for Poor and Vulnerable Households
Each household has an entitlement to $20 or $30 monthly. Families with members of vulnerable groups–such as individuals living with disabilities or HIV–are eligible for additional monetary support.
A partnership between the UNDP, Australia and the Cambodian Ministry of Planning made the cash transfer programme possible. With 1,700 tablets and the necessary software supplied by the Australian government and the UNDP, local officials interviewed and registered families who had fallen into poverty during the pandemic. In total, nearly 700,000 people in the database received funds in a cashless form, either through their phone or a card.
The Groundwork and The Future
The U.N. worked swiftly alongside the Cambodian government, developing the IDPoor cards just three months after the COVID-19 pandemic hit the country. The groundwork for such an agile response took the form of a 2015 pilot program that supported vulnerable mothers and children before the pandemic. The onset of COVID-19 expanded the program to include low-income families across the region. UNICEF Chief of Social Policy, Erna Ribar, noted that the expansion of the 2015 pilot occurred in hopes of "[laying] the foundations for Cambodia to develop greater resilience to future economic shocks, ultimately paving the way towards a more equal society." As the program came to fruition, the money transfer service extended its reach to even more remote populations, some of whom were handling money electronically for the first time.
In addition to the IDPoor Card, the U.N. continues to support the Cambodian government by providing medical equipment and technical support. The U.N. has also helped the country battle the pandemic by raising awareness about COVID-19.
The COVID-19 pandemic is among the greatest challenges in the modern world, and Cambodia believes that it should deal with it swiftly. Thus far, the country's success in its money transferring service mirrors its success in controlling community spread. As Cambodians across the region continue to weather the economic consequences of COVID-19, the IDPoor card scheme remains a signal of hope.
– Jai Phillips
Photo: Flickr
https://borgenproject.org/wp-content/uploads/logo.jpg
0
0
Kim Thelwell
https://borgenproject.org/wp-content/uploads/logo.jpg
Kim Thelwell
2021-06-03 07:31:17
2021-06-01 13:32:16
The IDPoor Card and Poverty in Cambodia