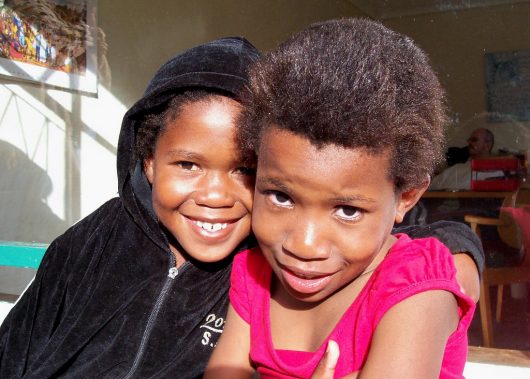 As computers proliferate, an estimated 1.4 million jobs in computer sciences will be available in the next 10 years. However, there are only 400,000 graduates available to fill them. This is why it is becoming increasingly important for young people — particularly young women — to learn to code.
Code for Cape Town has partnered with the U.S. Consulate to offer a two-day Power of Coding Workshop for high school girls. The coding workshop is valued at 300 rand (USD$22.44) but learners are invited to attend for free.
The workshop will be located in one of the city's libraries. Space will offer a coffee bar, free Wi-Fi, a laptop bank, an editing suite and green screen technology at no cost to the public. The Power of Coding Workshop in Cape Town will last three hours and will introduce learners to what coding is. It will also teach learners how coding may apply to their interests and potential career paths.
Learners will have the opportunity to code their first project. At the end of the session, they will take a test to determine if they qualify for Code for Cape Town's full learning program. This program includes code classes, visits to tech companies, and the chance to meet inspiring women in tech.
What is Coding, and why is it important?
According to Linda Liukas, the co-founder of a coding workshop called Rail Girls,  "coding is the literacy of the 21st century."
Essentially, coding is telling a computer what to do. The process involves typing in step-by-step instructions for the computer to follow.
Computational thinking is the collection of diverse problem-solving skills related to writing software. It is important because it teaches learners to efficiently tackle large problems by breaking them down into a sequence of smaller, more manageable problems. Even fields as diverse as mechanical engineering, fluid mechanics, physics, biology, archaeology and music are applicable to this computational approach.
"Our world is increasingly run by software and we need more diversity in the people who are building it," says Liukas. "More importantly, writing software is about expression, creativity, and practical application."
This is why the Power of Coding workshop in Cape Town will be instrumental in empowering young women in South Africa. Not only will it teach young women the basics of coding, but it will teach them to apply this knowledge to any number of future career paths — knowledge that is indispensable in light of the growing digital economy.
– Liliana Rehorn
Photo: Flickr
https://borgenproject.org/wp-content/uploads/logo.jpg
0
0
Borgen Project
https://borgenproject.org/wp-content/uploads/logo.jpg
Borgen Project
2017-02-13 01:30:11
2020-06-02 11:28:58
Power of Coding Workshop in Cape Town: Empowering Girls