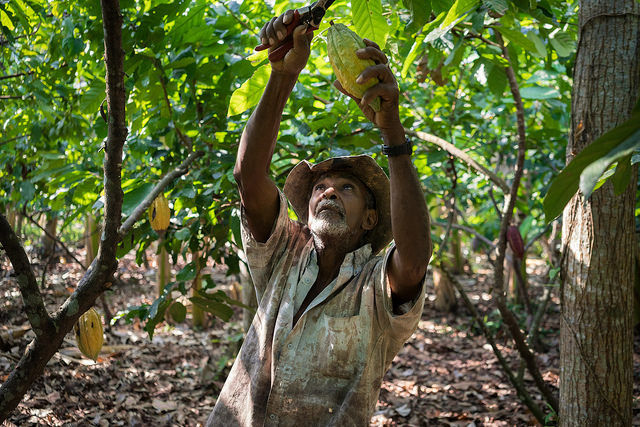 Historically, Colombian farmers have had beneficial cultivating environments with reliable rainfall. In recent years, the increasing climate change in Colombia has inflicted substantial turmoil through flooding and drought.
"Colombia is very vulnerable to phenomena of extreme climate variability and climate change," stated the Minister of Environment and Sustainable Development, Luis Gilberto Murillo. To build their resilience, the International Center for Tropical Agriculture (CIAT) has collaborated with national partners by designing a South-South exchange with Senegalese organizations. The exchange's objective is for Colombian partners to acquire knowledge from the experiences of farmers in Senegal.
CIAT was founded on October 17, 1967 and functions in collaboration with numerous partners to assist developing countries in crafting more competitive, profitable and durable farming through its efficient and sustainable natural resource management. With this principle, the organization aims to help policymakers, scientists and farmers in understanding the key adversities of our world which include food insecurity, malnutrition, climate change and environmental ruin.
The global research contributes to several of the U.N.'s Sustainable Development Goals, such as good health and well-being, affordable and clean energy, decent work and economic goals, sustainable cities and communities, climate action and partnerships for the goals. The international partnerships work cost-effectively and realistically together. Diversity is regarded as a key asset, for adjusting easily to the existing climate change in Colombia and striving to improve progress through continuous education.
From acclimatizing to rigorous climate changes for millennia, the Senegalese partners have established an abundance of indigenous knowledge on techniques for monthly droughts. In the framework of this phenomenal international collaboration, these partners have acquired fresh new proficiency and expertise on incorporating site-specific communication towards the climate change in Colombia. This has resulted in Senegalese partners providing agro climatic forecasts to Colombian farmers, including instructions that match their specific contexts. There are 154,059 Colombian farmers who are now receiving agro climatic orders and an additional 6,000 have implemented climate-smart practices. In the medium-term, the project is expected to reach 1,588,640 farmers.
With climate change affecting the world in various ways, it's a relief to know that Colombia is fostering these programs. Agricultural research is an essential tool in producing new technologies, methods and knowledge that enhance farmers' preparations and make production more eco-efficient, especially for low-income smallholders.
Thanks to CIAT, more than 5,000 Colombians have enhanced their knowledge of agriculture and their aptitude through the abundant training opportunities offered. Furthermore, CIAT and its partnerships have designed an advanced biosciences platform that provides ready access to cutting-edge technologies with the aim of having agriculture be more competitive. There are always opportunities to improve agriculture and Colombia has worked with its Senegalese partners for training and education on new techniques. It's all part of the global collaboration to help nourish their people during these difficult climate changes.
– Nicole Suárez
Photo: Flickr
https://borgenproject.org/wp-content/uploads/logo.jpg
0
0
Borgen Project
https://borgenproject.org/wp-content/uploads/logo.jpg
Borgen Project
2017-12-07 01:30:46
2019-11-15 06:08:02
Agricultural Partnership Will Address Climate Change in Colombia