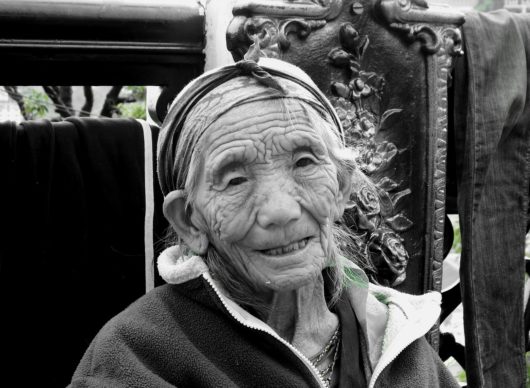 China's life expectancy has increased dramatically since 1990. The life expectancy in the country in the 1990s was more similar to that of the developing world, but recently, it resembles that of a high-income nation. China has managed to reduce its burden of disease in the last few decades and has increased its child mortality rate and maternal health dramatically. In the text below, top 10 facts about life expectancy in China are presented.
Top 10 Facts About Life Expectancy in China
Newborns from the United States can expect to have a longer lifespan than Chinese newborns. However, the World Health Organization (WHO) has determined that Chinese newborns have a healthier life expectancy and that, in the last 10 years of a life of U.S. citizens, health declines steadily. Chinese citizens can expect to live 68.7 healthy years, compared with 68.5 healthy years for U.S. citizens.
China has the potential to lift its life expectancy by three years. This is only possible, however, if the country lowers its smog levels to WHO standards. China has taken strides towards reducing their air pollution and has vowed to reduce the impact of its air pollution in order to raise life expectancy to 79 years 2030.
China has raised its life expectancy from 69.3 years in 1990 to 76.1 years in 2015. The leading factors for this substantial rise is the improvement in China's child mortality rate and their maternal health. Child deaths due to lower respiratory infections and diarrhea have decreased by 90 percent since 1990.
Tuberculosis (TB) is a major burden for China. The country has over a million new cases each year, more than any country except India.
China carries 10 percent of the global burden of tuberculosis and the presence of drug-resistant TB makes battling the disease that much more difficult.
China faces around 1.6 million premature deaths due to smog and air pollution. This poisonous air pollution is a combination of factories that emit dangerous particles, car pollutants and urban traffic, and indoor pollution in rural areas. Although the country has cut down on their air pollution, some fear that the damage has already affected adults and will continue to affect the vulnerable immune systems of the elderly citizens.
China has made strides in reducing the cases of tuberculosis. TB incidence rate in the country has been declining by 3.4 percent every year since 1990. This rapid decline is due to government implemented programs that focus on the prevention and control of TB.
Some researches show that there was an 11.2 percent difference in income inequality in the country. This kind of inequality can lead to varying life expectancies in different areas of China. It also means that each region faces different kinds of health problems. While one has eradicated an infectious and fatal disease, another may be still suffering under the burden of it.
Tobaccos are one of the highest risk factors in the country. Chinese women use tobacco at an extremely low rate, but a majority of Chinese men smoke regularly and the exposure to secondhand smoke in the country is 72 percent. It has been discovered that there has been a 30 percent rise in tobacco-related deaths in the country since 1990.
As China has reduced the burden of disease, child mortality and maternal health, new problems have arisen. These problems are non-communicable diseases (NCDs). These are chronic diseases such as cancer, diabetes, or epilepsy. They cannot be passed on from one person to another, but have a great impact on a person's quality and length of life. There are 15 million annual deaths attributed to NCDs in the country and 85 percent of those occur in low or middle-income countries.
China has made great strides in its mission to increase life expectancy and quality of life. However, the country still faces issues such as inequality, air pollution, tuberculosis and NCDs. These top 10 facts about life expectancy in China provide hope for an ever-increasing life expectancy in a nation that has risen out of poverty and ill-health.
– Olivia Halliburton
Photo: Pixabay
https://borgenproject.org/wp-content/uploads/logo.jpg
0
0
Kim Thelwell
https://borgenproject.org/wp-content/uploads/logo.jpg
Kim Thelwell
2019-01-19 13:30:06
2019-08-13 13:13:03
Top 10 Facts About Life Expectancy in China