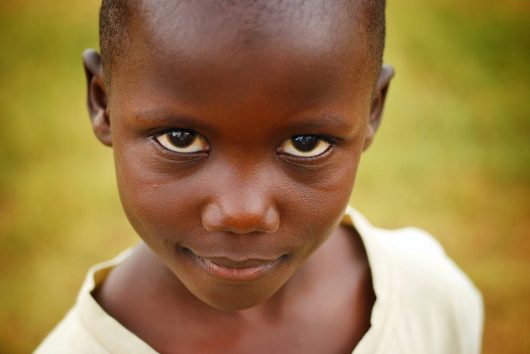 Since 1991, The Day of the African Child has been celebrated as an opportunity to advance African children's rights. The day commemorates African students who were killed by police in a 1976 demonstration in Soweto, South Africa to protest education injustice.
The official theme of this year's celebration, "Conflict and Crisis in Africa: Protecting All Children's Rights," recognizes that conflict, natural disaster and disease currently affect 500 million children worldwide. The Day of the African Child (DAC) events have centered on promoting access to education but this year there was a focus on how access is jeopardized by conflict.
According to the UNICEF All in School initiative, 36 percent of the primary-school age children who are not attending school are prevented by their residence in conflict-affected areas. Overall, this accounts for 59.3 million children. The damage to structures and infrastructure makes it difficult for African children who live in conflict zones to attend school.
According to a recent African Union report, Africa remains the most conflict-prone continent in the world. Approximately 57 million children in the world do not attend school and 30 million of those children are in sub-Saharan Africa. Living in a conflict zone not only makes attending school unsafe but also affects children's emotional health.
The 2016 DAC celebration took place at more than 100 events worldwide thanks to partnerships with organizations like A World at School, which utilizes a network of global youth ambassadors and faith-based groups to accelerate progress in education.
This year 500 young people from around Africa staged a 'youth takeover' at Ethiopia's Africa Union, in Addis Ababa for the DAC. Youth ambassadors played a key role in the celebration and promoting the message.
The African Committee of Experts on the Rights and Welfare of the Child provides member states with outlined suggestions for observing the DAC. Their recommendations further push the goals of the celebration by providing outlines of current conflict contexts in Africa, how they impact children and best practice for mitigating the impact.
The importance afforded to three decades of DAC and its worldwide events provides hope for the situation of children across Africa. While the struggles they face are remarkably diverse, more equitable access to education remains a priority.
– Charlotte Bellomy
Photo: Pixabay
https://borgenproject.org/wp-content/uploads/logo.jpg
0
0
Borgen Project
https://borgenproject.org/wp-content/uploads/logo.jpg
Borgen Project
2016-08-21 01:30:15
2020-06-18 18:58:06
Focusing on Education for The Day of the African Child