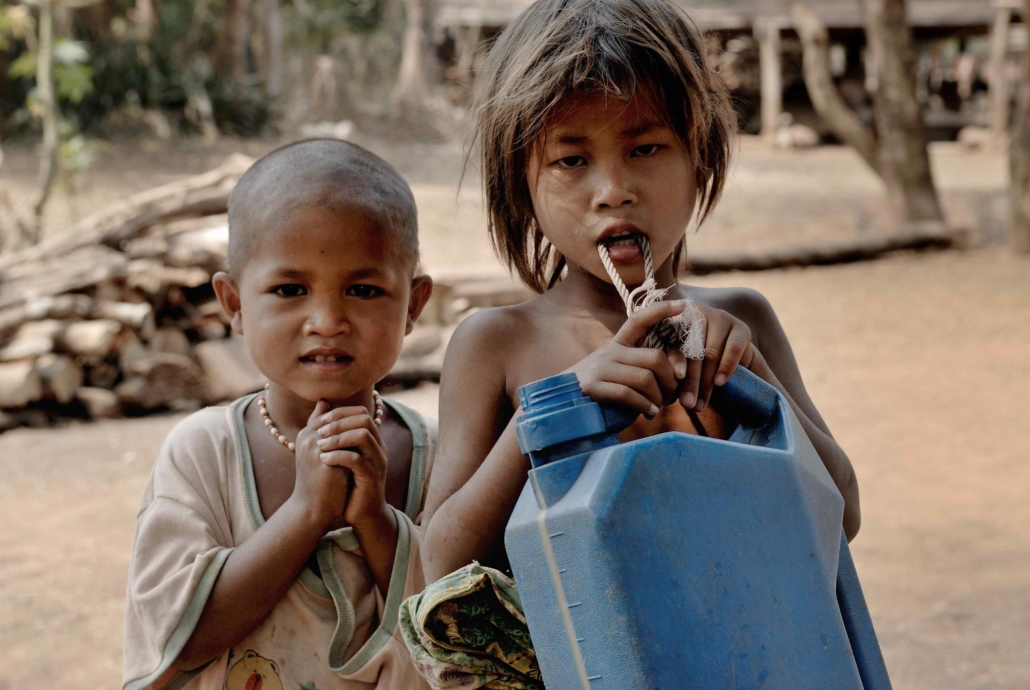 Although poverty has reduced in Vietnam, child poverty in Vietnam is still a key issue. Due to political reforms, Vietnam has enjoyed steady economic growth and poverty reduction over the past few decades. In fact, per the World Bank, Vietnam's poverty rate has decreased from 50% in the 1950s to 2% as of 2019. Despite these recent gains, around 4 million Vietnamese children still live under the poverty line. In fact, 24% of Vietnamese children suffer from stunting due to malnutrition, while 10% are out of school. Ethnic minorities, especially those living in rural areas, are particularly high-risk for child poverty.
Today, many organizations are fighting child poverty in Vietnam decreases and children receive a happy, healthy start. Here are three nonprofits fighting child poverty in Vietnam.
Children of Vietnam
Founded in 1998, Children of Vietnam aims to utilize effective, personal strategies to lift children out of poverty. The organization focuses on serving particularly vulnerable youth. This includes those with disabilities, ethnic minorities and students at risk of dropping out of school.
The organization has several initiatives helping various groups impacted by child poverty in Vietnam, such as the Empowering Single Mothers Initiative. This initiative works to meet the immediate needs of single mothers and their children while simultaneously helping them develop important business and educational skills. The program involves microloans, training on micro-business and school scholarships for single mothers' children. Another initiative is the Delivering Clean Water and Sanitation Initiative which operates by bringing large water filtration systems to schools and communities in rural areas. In 2021 alone, the nonprofit has provided 1 million meals to hungry children, 480 interventions to children with disabilities and 795 scholarships.
Save the Children
Save the Children began working in Vietnam in 1990. Since then, it has received the reputation of being one of the leading charities aiding those suffering from child poverty in Vietnam. Its main focus is on health and nutrition, in addition to providing assistance in the areas of education and livelihoods, child protection, disaster risk reduction and emergency response. The organization primarily operates by working in tandem with governmental agencies, schools and local networks to provide aid. In 2020, Save the Children was able to positively impact the lives of over 7 million children in Vietnam.
ChildFund
ChildFund partners with local organizations to support the education, health and long-term opportunities for ethnic minority children in Vietnam. When working with children aged 0-5, the program focuses on ensuring health, security and child-friendly learning corners in the home. The 6-14 age range centers on education and confidence building, with experiential learning training playing a key role. Programs for ages 15-24 are based on the principles of skillfulness and involvement and include participation in vocational training and securing employment. Through its sponsorship model, the program has benefited over 33,000 children and their families over the past 25 years.
Despite ongoing issues of childhood poverty, organizations such as Children of Vietnam, Save the Children and ChildFund are working to provide sustainable, community-based resources for those suffering from child poverty in Vietnam. As these initiatives continue to grow, the outlooks of impoverished children and families in Vietnam will grow alongside them.
– Nina Lehr
Photo: Flickr
https://borgenproject.org/wp-content/uploads/logo.jpg
0
0
Jennifer Philipp
https://borgenproject.org/wp-content/uploads/logo.jpg
Jennifer Philipp
2021-05-29 01:30:33
2021-05-26 11:13:55
3 Organizations Fighting Child Poverty in Vietnam