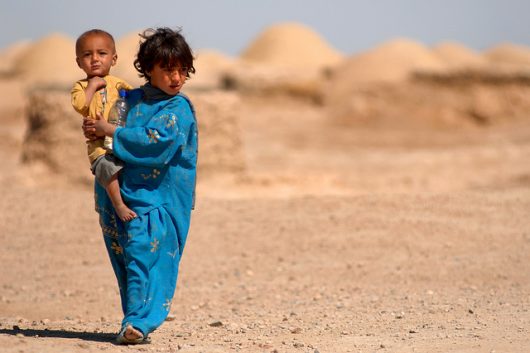 Around 250,000 children around the globe are child soldiers.
Child soldiers are people under the age of 18 who are used for military purposes. They can be boys or girls and can range in age from four to late teens. The tasks of a child soldier vary from fighting to being a messenger. Discussed below are the three leading organizations that help child soldiers recover from being involved in such activities.
Organizations Helping Child Soldiers
Child Soldiers International
Child Soldiers International is an organization based in London that has been around since 1998. Established by other leading human rights organizations such as Amnesty International, Child Soldiers International works to end recruitment and use of children on behalf of armed groups.
Among things such as reduction of violations and promoting the ban on child recruitment, the organization puts an emphasis on reintegration. For instance, Child Soldiers International offers literacy and numeracy classes for girls in the Democratic Republic of the Congo. The organization also advocates "to increase the quantity and quality of reintegration programs."
War Child
War Child, a Canadian based organization, has been around since 1999. "By providing access to education, opportunity and justice, War Child gives children in war-affected communities the chance to reclaim their childhood." With better education and opportunity, one can better resist the appeal of armed groups.
United Nations International Children's Emergency Fund (UNICEF)
UNICEF has been committed to children for the past 70 years. UNICEF has played a big role in helping children around the world by releasing children associated with armed forces and providing them with assistance to return home. The organization supports a variety of recovery services such as physical and mental health, education and skills training.
Since 1998, UNICEF has helped more than 100,000 former children associated with armed groups reintegrate into their communities. The organization discourages the use of the term 'child soldier' as it doesn't adequately include the variety of roles children are recruited to do for military purposes.
These three organizations helping child soldiers recover are making a difference in the lives of children around the world who find themselves caught in the conflict.
– Shannon Elder
Photo: Flickr
https://borgenproject.org/wp-content/uploads/logo.jpg
0
0
Borgen Project
https://borgenproject.org/wp-content/uploads/logo.jpg
Borgen Project
2017-04-14 01:30:22
2020-05-05 14:03:39
Organizations Helping Child Soldiers Recover