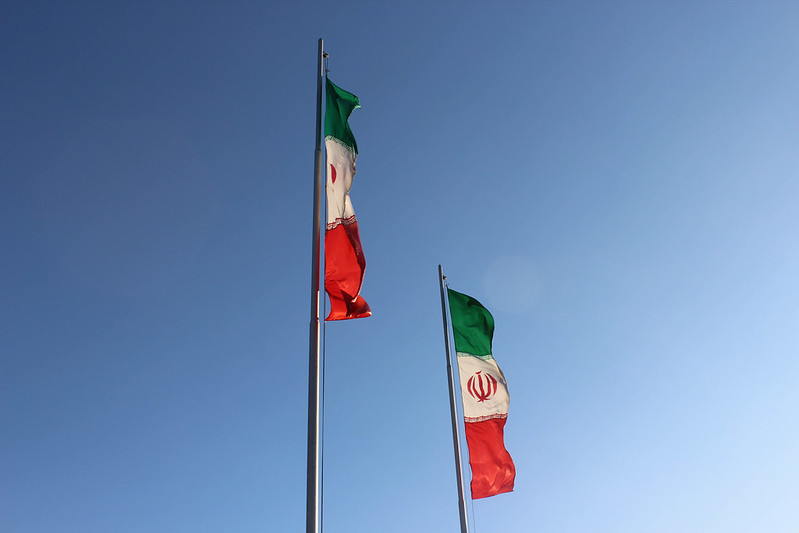 An anonymous former Iranian soldier shared with an Iranwire reporter the profound impact the Iraq-Iran War had on his life. At just 14 years old, he was sent to the frontlines, robbed of the joys of adolescence, such as going to school and experiencing love. This practice of using child soldiers in Iran commenced during the Iraq-Iran War in 1980 and has persisted, with reports of its employment as recently as 2022. Notably, Iranian government officials specifically target children from impoverished families, enticing them with promises of financial rewards and martyrdom.
Martyrdom
After the 680 CE Battle of Karbala, the glorification of martyrs within the Shiite religion (the official religion of Iran) started. The Sunni Caliph Yazid killed Hussain ibn Ali, the third Shiite Imam and grandson of Muhammad, along with his fellow fighters (including children) during this battle. Due to the praise that martyrs receive, the Iranian government commonly recruits child soldiers by promising them martyrdom.
In 1979, Iranian ayatollahs (Shiite religious leaders) introduced child martyrdom into school curricula throughout Iran. They promised children as young as 9 years old that dying as martyrs against the Iraqi enemy would lead them straight to heaven. This teaching continues to be part of the curriculum, as a 2021-22 interim update report on Iran's radical education revealed that authorities teach students to seek suicide or death in battle even when not required.
Common Duties for Child Soldiers in Iran
Clearing minefields is one of the common duties assigned to child soldiers in Iran. Former New York Times foreign correspondent, Terrence Smith, brought attention to the mine-clearing process that young boys were involved in during the Iraq-Iran war. Many boys between the ages of 12 and 17 would wear red headbands with inscriptions like "Sar Allah" or "Warrior of God" and carry small metal keys around their necks, symbolizing their "keys to heaven" as they prepared for battle.
Military authorities took measures to prevent desertion by binding the child soldiers with ropes. Despite facing withering machine gun fire, these brave children fearlessly hurled themselves on barbed wire or marched into Iraqi minefields to clear the way for Iranian tanks. Their courage and sacrifice in performing such dangerous tasks highlight the unfortunate reality of child soldiers in Iran.
Iran's authorities exploit child soldiers as propaganda tools, showcasing them in pro-regime media with placards that glorify Iran's involvement in various wars. Additionally, there are repeated mentions of children in speeches at parades commemorating the 1979 Islamic Revolution. Sadly, this practice of involving children in warfare only exacerbates the poverty Iran confronts.
Connection to Poverty
Approximately 60% of Iranians are grappling with poverty and among them, 20 to 30 million are living in absolute poverty. The use of child soldiers in Iran contributes to this distressing cycle. In their quest to join the war efforts, many child soldiers fall for incentives that particularly appeal to impoverished families.
In 2022, the Iranian government employed young boys to suppress anti-government street protests. Disturbing images of children and young men donning military uniforms and holding batons circulated on social media. Reports from more than 500 supporters of the Imam Ali Society, a local charity in Iran, indicated that authorities recruit these children from impoverished families, offering them a meager exchange of "a few bags of food."
Moreover, poor families exploit their children's "martyr status" for benefits. They receive monetary compensation per child involved in conflicts and a martyr card granting them access to food and other privileges. This exploitation of children as both tools of suppression and sources of financial gain further exacerbates the challenges of poverty faced by many Iranian families.
Solutions
The use of children as soldiers has long been a concern of the United Nations (U.N), but there are currently no reported Iran-specific initiatives to prevent this troubling practice. A governmental pattern of recruiting child soldiers persisted as recently as March 2022.
However, UNICEF has been diligently working to support children in Iran for nearly seven decades. Its efforts include providing essential services such as health care, immunization, proper nutrition, access to education and protection. Additionally, UNICEF maintains regular communication with Iranian authorities to safeguard children's rights.
Globally, UNICEF has taken action to end the use of children as soldiers through its impactful 2014 Children, Not Soldiers campaign. This initiative, in collaboration with the Special Representative of the Secretary-General for Children and Armed Conflict, aimed to garner international support to halt the recruitment of children in conflicts. The campaign focused on countries like Afghanistan, Chad, the Democratic Republic of the Congo, Myanmar, Somalia, South Sudan, Sudan and Yemen. Member states, the U.N., NGO partners, regional partners and the general public promptly rallied behind this vital cause, culminating in the campaign's success in 2016.
Regrettably, Iran persists in using children as tools of war. But sustaining awareness about this critical issue and receiving support from organizations like UNICEF could play a pivotal role in ultimately ending the use of child soldiers in Iran, once and for all.
– Taylor Barbadora
Photo: Flickr
https://borgenproject.org/wp-content/uploads/logo.jpg
0
0
Saiesha
https://borgenproject.org/wp-content/uploads/logo.jpg
Saiesha
2023-08-09 07:30:00
2023-08-08 00:47:08
Child Soldiers in Iran