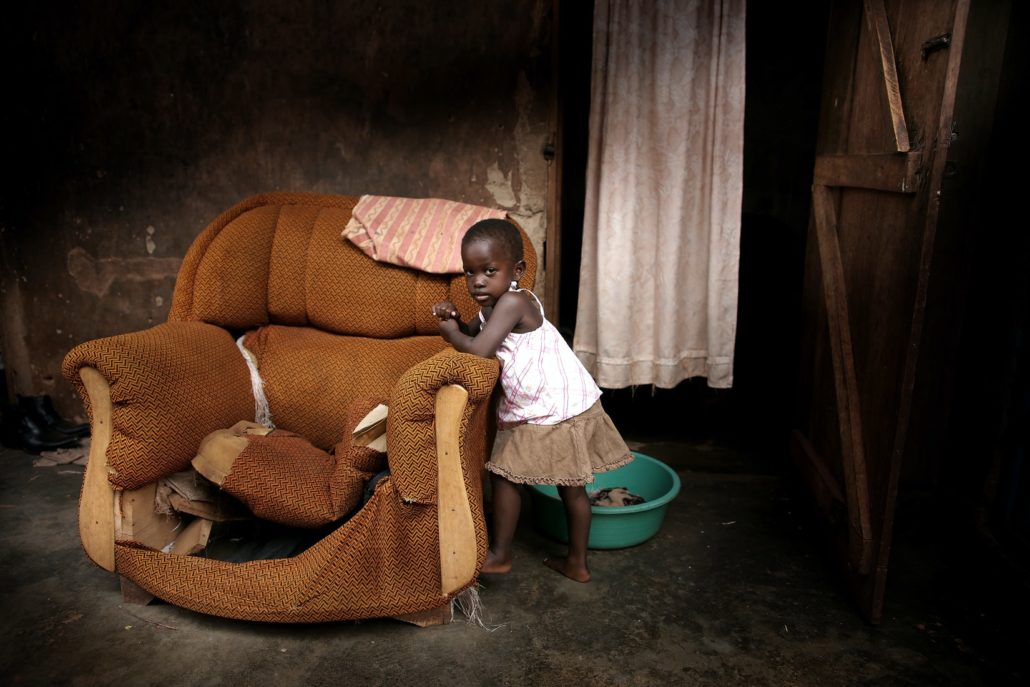 The population of children in Uganda is one of the largest in the world. Out of 37 million people, 56% of Ugandans are under 18 and more than 52% are under 15. Unfortunately, a recent report by the Human Rights Watch revealed that the majority of the children in Uganda lack human rights. Advocacy groups, including the Human Rights Watch, find Ugandan children are facing homelessness and violence.
As of 2019, there were an estimated 15,000 orphaned and homeless children aged between 7 and 17 in Kampala, the capital of Uganda. Homelessness in Uganda is largely caused by the conflict in northern Uganda from 1987 to 2006. Other factors, such as domestic abuse and neglect are also responsible for the high numbers of homeless children in Uganda.
Mistreatment
Some Ugandans help the street children; they provide places to sleep and take care of the sick. Unfortunately, others harm homeless children because of the widespread belief that all street children are thieves. Homeless children are commonly verbally abused, kicked, slapped and spat on; however, the violence does not end there.
Interviews with street children reveal that the police are highly abusive. The police beat the children who resist arrest and extortion attempts. Tear gassing, threatening, beating with batons are just a few examples of the violent behaviors of the police.
Interviews
In December of 2013, Human Rights Watch conducted interviews of homeless and previously homeless children in Uganda.
"[The policemen] take money from us. If you do not have money they beat you so much…. Last week on Saturday, the police came in the night and beat me when I was sleeping with three other children. The policeman beat me on the thighs with a rubber whip. He then hit my knees with a baton. He beat me until I gave him 1,000 shillings ($0.40) and left me."
—Roger P., 13-year-old, living two years on the streets in Lira
"Government should look for a better solution for street children instead of beating and arresting us. The more you beat us the more we get hardened with life and it does not solve the problem. They want us to go back home but some of us do not even have homes. Others do not know where our parents are. So when they beat us to go home, where do you want us to go?"
— Sam L., 15-year-old, lived four years on the streets in Masaka
Progress
Fortunately, there have been many efforts to decrease homelessness in Uganda. This includes a national program that targets orphans and vulnerable children. Motivated individuals and non-governmental groups are also working to end homelessness in Uganda. For example, Child Restoration Outreach (C.R.O.) focuses on bringing street children into families and helping them become self-reliant citizens. C.R.O. provides children food, medical care, clothes, education and counseling. Additionally, C.R.O. works to reconnect homeless children with their family members. In 2019, C.R.O. sponsored 28 students' schooling and bought ten children laptops.
Street Resource is another organization dedicated to helping homeless Ugandans. Street Resource has been providing shelter for homeless Ugandans since 2017. Merry Ntungyire, the founder of Street Resource, used her own savings to recruit members to the organization. Today, Street Resource provides shelter for 17 people. 17 isn't a big number, and the shelter only provides a small room with basic amenities; however, the work of Ntungyire and others like her is highly valued by many. Hopefully, more groups like Street Resource and the Child Restoration Outreach will join the fight against homelessness in Uganda.
– Alison Choi
Photo: Unsplash
https://borgenproject.org/wp-content/uploads/logo.jpg
0
0
Jennifer Philipp
https://borgenproject.org/wp-content/uploads/logo.jpg
Jennifer Philipp
2020-08-06 13:58:51
2020-08-07 04:35:27
Homeless Children in Uganda