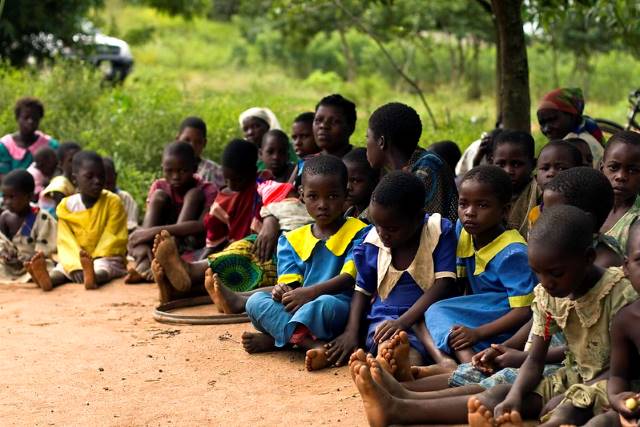 Children make up more than half of Malawi's population and many children live in poverty. In 2018, 60.5% of children in Malawi aged 0-17 were considered multi-dimensionally impoverished. Above their necessities, children have a complicated set of socio-economic needs. Child poverty in Malawi has both immediate and long-term consequences for children. They include the deprivation of education, shelter, health assistance and nutrition. These deprivations significantly affect an individual's ability to rise out of poverty. Organizations such as Save the Children work to meet the needs of children to ensure a better and brighter future.
The 4 Impacts of Child Poverty in Malawi
Deprivation of Education: In Malawi, 87.6% of children do not receive an education. Roughly 85% of adolescents aged 15 to 17 have not finished primary school. Furthermore, "78% of children are two or more grades behind for their age." In the age range of 15 to 17, 13% of children are illiterate. They cannot read or write in either English or the local language of Chichewa. Educational deprivation disproportionately impacts rural areas. Furthermore, "children whose parents have less than primary school education are more deprived than those with parents who have more than primary school education."
Deprivation of Nutrition: One of the most serious challenges of child poverty in Malawi is nutrition. Poor diets and infectious diseases wreak havoc on the immune system and may lead to stunted growth. According to UNICEF, "Stunted children are more likely to drop out of school and repeatedly experience lower productivity later in life." In Malawi, 37% of children are stunted. Furthermore, nearly three-quarters of children younger than five years old have anemia. Undernutrition is responsible for 23% of all child deaths in Malawi. Malnutrition is one factor leading to Malawi's high child mortality rate, with roughly 25% of Malawian children dying before age five.
Shelter Deprivation: Household size, education and work status of the head of the home influence home deprivations among children aged 5 to 14. Roughly 50% of children in Malawi live in homes with insufficient roofs or floors.
Deprivation of Health Assistance: Sufficient access to healthcare is essential to improve a child's development and well-being. Most impoverished households in Malawi lack access to medical care. This means children receive treatment at home by an unskilled healthcare provider or do not receive treatment at all. The main component to deprivation of healthcare is financial affordability. There is plenty of evidence that low income and high healthcare costs are barriers to access. There are many factors limiting healthcare access such as living in a remote location, long distances to health centers, high travel costs and low educational attainment.
Save the Children in Malawi
Save the Children has helped Malawian children since 1983, ensuring "that children in need are protected, healthy and nourished, educated and live in economically secure households, while helping communities mitigate the impact of HIV and AIDS." In 2019, Save the Children protected more than 84,000 Malawian children from harm and ensured the proper nourishment of more than 170,000 children.
With consistent support, Save the Children can combat child poverty in Malawi. Every action to help an impoverished child strengthens a child's ability to rise out of poverty and secure a brighter future.
– Mary McLean
Photo: Flickr
https://borgenproject.org/wp-content/uploads/logo.jpg
0
0
Evan Winslow
https://borgenproject.org/wp-content/uploads/logo.jpg
Evan Winslow
2021-07-04 07:31:17
2021-06-30 09:21:53
4 Impacts of Child Poverty in Malawi