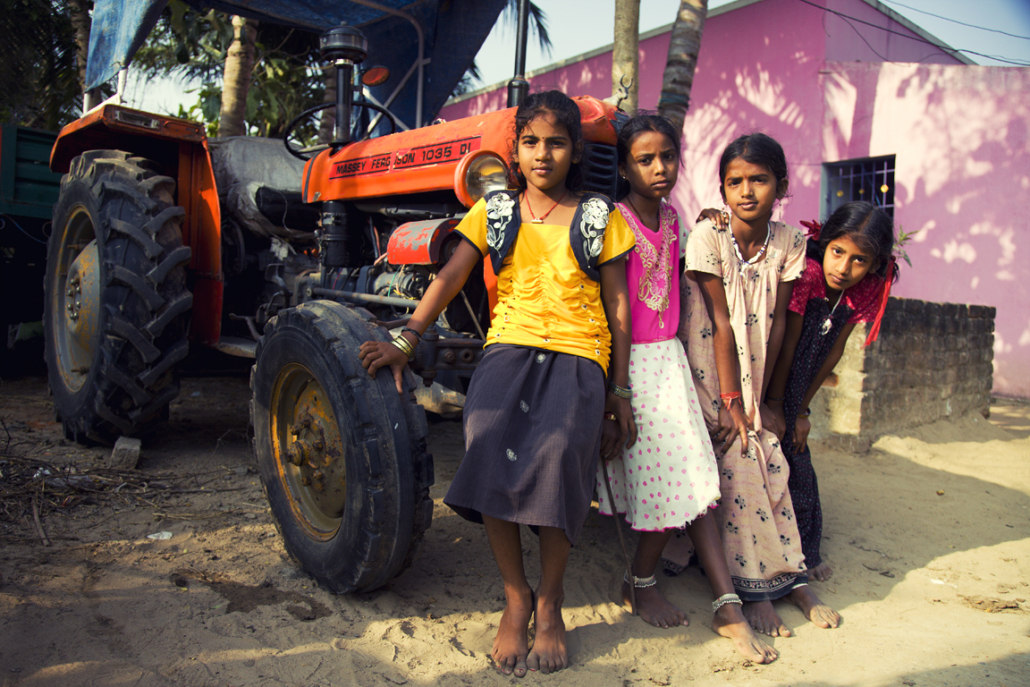 Millions of Indian children live in extreme poverty, putting their lives, as well as the development of their bodies and minds, at risk. Global efforts have made significant progress toward combating child poverty in India and further funding will allow this success to continue.
An Overview of Poverty in India
India is one of the most populated countries in the world, with a population of 1.366 billion. Second only to China, with a population of 1.398 billion (a mere 2.3% greater), India alone accounts for more than 17% of the world's population. With a population of such magnitude, there are not enough resources to go around.
India has historically struggled with poverty, with 63.1% of its population living on less than $1.90 a day in 1977. Since then, this number has diminished drastically to 22.5% in 2011 – but this still equates to an astounding 296 million people living in extreme poverty.
Children in India feel the burden of extreme poverty the most. They are the most likely to endure impoverishment and to lose their lives due to poverty. Global efforts have made a substantial amount of progress in fighting child poverty, but child poverty is still not close to eradication. Here are six crucial facts about child poverty in India.
6 Facts About Child Poverty in India
India accounts for 30% of all children living in extreme global poverty. South Asia accounts for 36% of children in extreme poverty, but India alone covers almost all of this. India is home to the greatest number of impoverished children on Earth.
Children are more likely to live in extreme poverty than adults. A recent study that the World Bank Group and UNICEF conducted, titled "Ending Extreme Poverty: A Focus on Children," found that extreme poverty disproportionately affects children. Despite making up only a third of the studied population, children accounted for half of the extremely impoverished. Children are roughly 50% more likely to live in extreme poverty than adults.
Children are also most damaged by the effects of living in extreme poverty. The development of the body and mind is stunted when a child endures the deprivation of basic needs. Children in extreme poverty generally lack more resources than others in extreme poverty as well —  a deadly combination. As UNICEF Executive Director Anthony Lake puts it, "They are the worst off of the worst off."
The COVID-19 pandemic has plunged millions more Indian children into poverty. Globally, 150 million additional children have ended up in poverty since the start of the pandemic. Since India accounts for 30% of children in extreme global poverty, this means that as many as (or even greater than) 45 million more children in India are facing poverty in the last several months.
The United States government is fighting child poverty in India. The United States Agency for International Development has made it a priority to fight child malnourishment and child mortality in India. In the last 30 years, USAID funding has helped save the lives of more than 2 million Indian children by providing resources for extremely impoverished children.
NGOs around the world are saving the lives of Indian children as well. Save the Children, a nonprofit organization with an aim of ending extreme child poverty across the globe, is one organization that prevents poverty-related child mortality in India. Thanks to its efforts in providing resources to India's impoverished, the organization has managed to lift more than 86,000 children out of poverty.
While extreme child poverty in India continues to cost Indian children their lives every day, the situation is improving significantly thanks to these global efforts. In order to continue these efforts and eradicate child poverty from India, further funding for poverty-fighting programs, both current and new, will be necessary.
– Asa Scott 
Photo: Flickr
https://borgenproject.org/wp-content/uploads/logo.jpg
0
0
Yuki
https://borgenproject.org/wp-content/uploads/logo.jpg
Yuki
2020-12-16 16:27:26
2022-04-26 15:59:16
6 Facts About Child Poverty in India