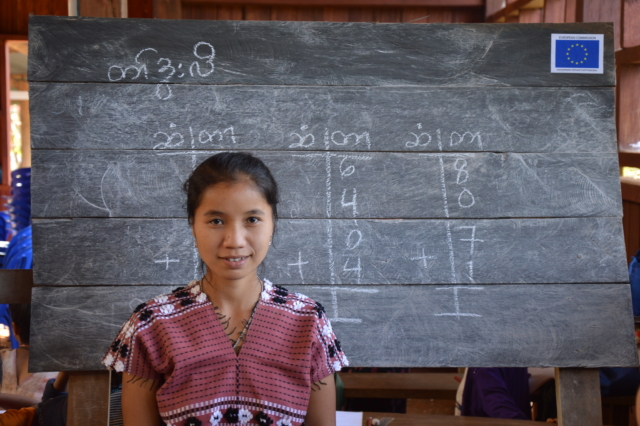 Child marriage in Myanmar, despite being internationally classified as a human rights violation, is still legally protected. The legal age to wed with parental permission is 14 and many parents condone young weddings due to extreme poverty.
Child Marriage in Myanmar
Child marriage is not an issue unique to Myanmar. Roughly 40 million girls around the world (aged 15-19) are in a marriage or union. Global child marriage rates are improving though, decreasing by 25% since 2000. Education plays a significant role in this decrease across countries that are successful in working to eliminate this human rights violation.
Recent studies find that despite international efforts and success in lowering rates in other nations, rates of child marriage in Myanmar for girls aged 15-19 are still increasing. While experts have a difficult time tracking underage unions, Girls Not Brides estimates that 16% of girls in Myanmar marry before their 18th birthday.
There is a stark intersection between child marriage and extreme poverty. Many parents seek to marry off their young daughters because of the perceived assurance of security. This is especially prevalent when it becomes difficult for a parent to provide for their child. Parents want the instant financial relief of one less person to feed and the promise that their child will be provided for.
The Dangers of Child Marriage
Prematurely ends childhood. Premature marriage forces adult responsibilities and domestic duties on children. This often comes with social isolation that stunts emotional growth and harms mental health.
Lack of access to healthcare. Many child brides are not given the autonomy to make their own medical decisions and lack access to health services due to "oppressive conditions." Unaffordable medical costs and isolation from medical facilities, especially in impoverished areas, also prevent girls from accessing healthcare.
Higher rates of physical and sexual violence. Many child brides lack sufficient education and are wholly dependent on their older spouses. When subject to domestic violence, these girls experience isolation with nobody to turn to for help. Child marriage also sees higher rates of abuse than unions formed in adulthood.
Complications in pregnancies and deliveries. Getting pregnant before the body is fully mature has serious, and even lethal, consequences for both young mothers and their babies. These complications include fistulas, miscarriages and neonatal conditions.
Disrupts education. Oftentimes, young girls have to leave school for marriage. Because the girls must focus on domestic responsibilities as wives, the girls permanently drop out of school. This limits socioeconomic mobility and results in spousal dependency.
The Importance of Education
Emphasizing the importance of education to parents and making education more accessible to impoverished communities is essential to decreasing child marriage in Myanmar. Girls who receive a secondary school or higher education are three times more likely to get married after the age of 18. Investing in education for young girls ensures that they have the skills and knowledge to rise out of poverty and make informed decisions about their bodies, their relationships and their lives overall. With education, girls are able to achieve economic independence as education paves the way for well-paying employment opportunities.
United World Schools
United World Schools aims to make education accessible, inclusive and empowering to all, especially young girls. The organization's work in Myanmar is motivated by the fact that more than 91,000 elementary school-aged children are not able to pursue education.
The organization primarily works in Cambodia, Nepal and Myanmar to construct and develop schools over a five to seven-year period. Then, the organization slowly transitions the schools to government ownership. The organization primarily addresses the inaccessibility of education for isolated, impoverished communities. Also, United World Schools offers free education in local languages in these areas.
United World Schools addresses the issue of child marriage in Myanmar by emphasizing the importance of education, especially for young girls. The organization has been successful in establishing more than 50 partnerships with communities and local leaders in Myanmar to bolster education initiatives. In Myanmar, the organization has also enrolled more than 3,000 children in their schools and funded the staffing of more than 200 local and government educators.
Properly funded schools that address language barriers and operate in remote regions are crucial to keeping girls in school. With this in mind, there is hope for protecting more young girls from child marriage in Myanmar.
– Jaya Patten
Photo: Flickr
https://borgenproject.org/wp-content/uploads/logo.jpg
0
0
Kim Thelwell
https://borgenproject.org/wp-content/uploads/logo.jpg
Kim Thelwell
2021-08-15 01:30:53
2021-08-13 00:34:04
Fighting Child Marriage in Myanmar With Education