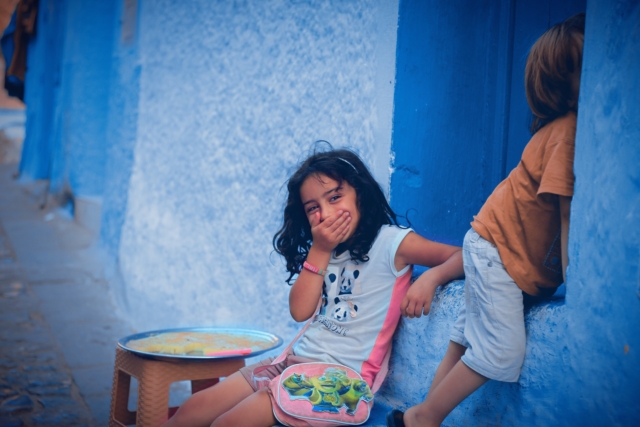 Child marriage in Morocco is still widely prevalent in 2021, though there are efforts to expand girls' rights and empower women. A worldwide issue, child marriage is an issue Morocco has long struggled with because of various legal frameworks. But, there is hope for the country's girls as activists and groups work to reform laws and curb child marriage in Morocco.
Child Marriage and Poverty
There are many reasons why child marriage in Morocco is so prevalent. Most significantly, it is a longstanding cultural tradition as well as a widespread practice in Islam. Once a girl starts menstruating, according to Moroccan society, she has reached "the marriageable age." Additionally, girls in rural Morocco must preserve their virginity until they become wed. Since the act of reproduction is so signifcant, families marry off their daughters at early ages because it "allows young women to have more children than those married later."
Child marriage also enforces economic and social stability as marriage comes with money, status and property. Often, these girls come from families suffering in poverty. Because girls get married off early, they miss out on educational opportunities, making them completely dependent on their husbands. Consequently, poverty and illiteracy are driving factors in the girls' futures, exacerbating cycles of poverty even further.
Moudawana
According to Morocco World News, Morocco's Family Code, also known as Moudawana, is the root of the problem in permitting child marriage. In 1958, Morocco established Moudawana, a traditional family law that permits practices such as "polygamy and forced marriage." The traditional family law was the main legal framework responsible for legitimizing forced child marriage.
However, the Family Code was officially reformed in 2004 to raise the minimum marriageable age of girls to 18 and provide more rights to women in marriages. This includes rights to inheritance and the sharing of marital property. While the law still permits polygamy, it is legal only under strict conditions. Activist groups like the Moroccan Women's Rights Movement have been advocating for these changes to allow more rights to women and girls. Nonetheless, challenges persist.
Looking at the Numbers
According to Reuters, 16% of Moroccan girls younger than the age of 18 marry illegally, despite the revised Family Code law prohibiting this. Since the 2004 reform, the number of underage marriages surged by almost 50% by 2016, though some activists claim this statistic should be higher. Families get around the Moudawana through loopholes in the law, allowing them to marry off their daughters at earlier ages. According to Morocco's Ministry of Justice, in 2019, 98% of requests for marriage to underage girls came from rural regions. This exemplifies the difference in ideology and practice between rural and urban areas as well as how circumstances of poverty increase the likelihood of child marriage.
Hope for the Future
Despite these statistics, there is hope for combating child marriage in Morocco. In 2020, the National Council for Human Rights and the United Nations Population Fund partnered for "a collaborative effort to end child marriage and promote sexual and reproductive health in Morocco." Through education and awareness, the organizations' joint missions will ensure poverty is alleviated alongside ending child marriage.
Additionally, the Moroccan organization called Droits & Justice is also working to end child marriage in the country. The organization launched the Combatting Underage Marriage through Legal Awareness (CUMLA) Project in 2014. The initiative educates young girls, parents and entire communities about the severe consequences of child marriage.
By partnering and collaborating with local associations, Droits & Justice hopes to increase local awareness and create large-scale change. With these methods, the organization is hoping to get closer to eradicating child marriage in Morocco. Droits & Justice "has succeeded in educating more than 500 women, including 250 underage girls." The organization also helped with almost 30 child marriage cases.
Although child marriage has been a longstanding issue in Morocco, legal reform and the efforts of activist groups are encouraging. These are signs that Morocco is approaching a culture free of child marriage, and consequently, a future free of poverty.
– Laya Neelakandan
Photo: Unsplash
https://borgenproject.org/wp-content/uploads/logo.jpg
0
0
Kim Thelwell
https://borgenproject.org/wp-content/uploads/logo.jpg
Kim Thelwell
2021-08-18 07:30:31
2021-08-18 00:46:28
Addressing Child Marriage in Morocco