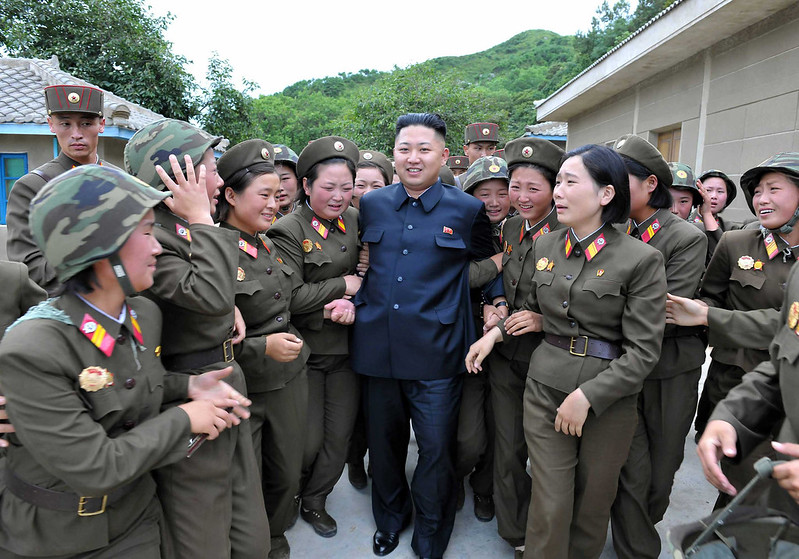 There are countless statistics and facts about global poverty on the internet. While this is very helpful in providing readers with a sense of what is happening around the world, it can be overwhelming. Unfortunately, statistics and facts do not adequately reflect the reality of impoverished nations.  Thus, many people rely on novels to understand the human experiences within impoverished nations. Poverty in North Korea is unknown to most people, and books are a good way to educate readers.
Storytelling relays information and allows people to collect official data. It allows readers to grasp the reality and emotions of others. According to the BBC, personal experiences are paramount in effectively bringing attention to the significant problems around them. The emotional response readers have serves as a catalyst for aid.
North Korea and Poverty
North Korea is a mysterious and unknown country to many people. Since 1948, its population has reached 25 million. As a result of its economic structure and lack of participation within the world economy, poverty in North Korea is prevalent. Approximately 60% of North Korea's population lives in poverty.
North Korea has a command economy, which is commonplace among communist countries. The government has control over all monetary exchanges, causing the economy to remain relatively stagnant due to a lack of competition between businesses. Additionally, North Korea's trade restrictions and sanctions have deeply hurt the country's economy. As a result, the lack of participation has effectively barred the country from growing within the international market. Its economy is vulnerable to collapse and rates of poverty in North Korea continue to soar. Fortunately, these books below strengthen the fight against global poverty by illustrating the suffering that occurs there and showing why action is needed.
The Girl with Seven Names by Hyeonseo Lee
This novel was published in 2015 and has been universally praised for its ability to convey such deep human emotion in harrowing situations. The Girl With the Seven Names is a biography of the author's experiences in North Korea. It reflects Lee's struggle to escape poverty with her family. In this book, Lee describes the horrid treatments and deplorable conditions that she faced living under the current North Korean regime.
Furthermore, she explains how such experiences have emotionally affected her and those around her. This work provides an inside look into the realities of poverty in North Korea. Additionally, readers are able to better understand the living conditions faced by this country's populace.
The Accusation by Bandi
The Accusation is a series of short stories published between 1989 and 1995. This work is unique being it is not a traditional memoir, rather, it contains small chapters reflecting the everyday lives of those living in poverty in North Korea. The country's secretive nature has made it difficult to acquire information. As such, Bandi's work has become one of the very few sources within the country. Bandi has chosen to live within North Korea in order to continue reporting. The Accusation has been given tremendous praise for its honest writing and its importance as a primary source.
Dear Leader: My Escape from North Korea by Jang Jin-Sung
Dear Leader: My Escape from North Korea is critically acclaimed as an exposé on the way high-ranking officers of North Korea live. Author Jang Jin-Sung was previously the poet laureate to Kim Jong-il. Thus, he obtained access to extremely censored information. In this work, the author and protagonist lend a forbidden magazine to a friend and are forced to flee the country as fugitives. His writing gives an insightful account of how the upper-class lives and how the hierarchical power structure operates.
Additionally, Jin-Sung's novel discloses the political pressure of working close with Kim Jong-il and the harsh consequences of spreading information. Jin-Sung is able to provide an astonishing amount of valuable information for readers to understand the social injustice in North Korea.
How These Books Help
These are only several books that shed light on people's experiences and poverty in North Korea. Fortunately, many NGOs and countries continue to sent food and monetary aid to help those living in poverty. The most prevalent of North Korea's donors are China and South Korea, with China having specifically sent an astonishing 240,074 tons of food to North Korea in 2012. Additionally, the United Nations has received pledges from Switzerland, Sweden, Canada, Norway, France, Germany, Denmark, Finland and Ireland to aid in alleviating poverty in North Korea.
Although North Korea appears to be mysterious and secretive, researching the living conditions within this nation is not impossible. Through the primary sources and biographies reflecting life in North Korea, readers are able to understand human struggles which have occurred in this area for over half a century. Acknowledging poverty and understanding the means to provide aid has motivated many to take action today.
-Stella Vallon
Photo: Flickr
https://borgenproject.org/wp-content/uploads/logo.jpg
0
0
Jennifer Philipp
https://borgenproject.org/wp-content/uploads/logo.jpg
Jennifer Philipp
2021-04-06 07:31:16
2021-04-04 12:53:42
3 Important Books About Poverty in North Korea