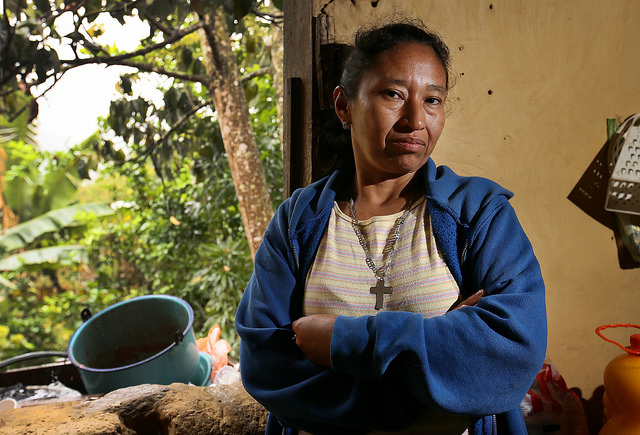 Honduras is the second poorest country in Central America, with more than 66 percent of the population living in poverty. In rural areas, it is even worse, with about one in five Hondurans living on less than $1.90 per day. Poverty in Honduras has been exacerbated by several issues.
Here are four main causes of poverty in Honduras:
Hunger and Malnutrition
Honduras has a population of over nine million people, yet hunger proves to be a severe issue, with over 1.5 million facing hunger at some point each year.  Chronic malnutrition also proves to be a tremendous problem; approximately 49 percent of people living in rural areas experience malnutrition, with a stunting rate of 34 percent. According to the World Health Organization, stunting refers to a child being too short compared to the Child Growth Standards median. The stunting rate is largely related to frequent hunger and chronic malnutrition.
Natural Disaster and Drought
Honduras is considered to be one of the most vulnerable countries to natural disasters. Hurricanes, heavy rain, flooding and frequent drought often destroy crops. Rural populations are severely dependent upon agriculture, as a source of livelihood and food security. The country's GDP also relies heavily on agriculture, as its two main exports are bananas and coffee. In times of severe weather conditions or natural disasters, many vulnerable populations are at risk for hunger and food insecurity, which in turn continues to perpetuate poverty in Honduras.
High Unemployment
High unemployment rates have also contributed to the causes of poverty in Honduras. As of 2016, unemployment rates were at nearly 15 percent, which is more than triple the unemployment rate in the United States. Unemployment often increases the risk of poverty, as individuals are not able to adequately provide for themselves or their families.
Violence
Honduras has the highest murder rate in the world, with 59 murders per 100,000 inhabitants in 2016. This high rate of violence costs an estimated 10 percent of the annual GDP. The prevalence of violence and homicide is largely related to drug trafficking and gang warfare. Crime and violence often negatively impact the economy, as resources that could be used elsewhere to provide additional food security or a better educational system are instead allocated to deal with the issue of crime. This, in turn, perpetuates poverty in Honduras.
While the causes of poverty in Honduras appear to be deeply rooted in a variety of issues, many organizations such as the World Food Programme have provided support and services to people in need by providing well balanced meals to school children, food to vulnerable populations following a natural disaster as well as creating a program called Purchase for Progress. This a poverty reduction effort that supports agricultural production for small-scale farmers, encouraging Hondurans to buy local products while also helping to lower unemployment rates and provide farmers an opportunity for greater financial security. These efforts, coupled with a greater sense of awareness, can help to reduce poverty in Honduras.
– Sarah Jane Fraser
Photo: Flickr
https://borgenproject.org/wp-content/uploads/logo.jpg
0
0
Borgen Project
https://borgenproject.org/wp-content/uploads/logo.jpg
Borgen Project
2017-11-12 01:30:48
2019-12-23 08:39:23
Big Four Causes of Poverty in Honduras