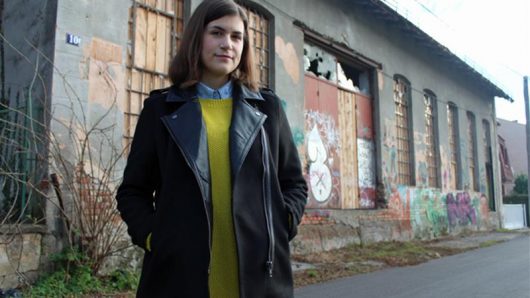 Croatia, a beautiful country home to numerous tourist destinations, is quickly becoming the EU's poorest and slowest growing nation. With 19.5 percent of the population below the poverty line and an unemployment rate of almost 12 percent, the situation is dire.
While these numbers may not seem especially concerning, they are deceiving, as significant income disparities exist in Croatia. The poor in Croatia experience greater income differences among themselves than most countries. Those living in small towns in the east and southeast regions and in rural areas are especially at risk.
These areas suffered the most from the Homeland Wars in the 1990s. The wars and the corrupt privatization of state-owned companies hurt Croatia's industrial sector. Once an industrial powerhouse, Croatia now has turned to a less dependable and less lucrative service-based economy that relies on tourism for jobs and income.
Main Causes of Poverty in Croatia
Rising Foreign Debt: Croatia's external gross debt has risen to €46.4 billion, which equals 108 percent of the annual GDP and is an all-time record. The debt is still trending upward and shows no sign of stopping. Consequently, Croatia's credit rating continues to drop and the country cannot accumulate as much of the foreign aid it desperately needs.
A Six-Year-Long Recession: The Great Recession of 2008 severely impacted the Croatian economy for years. During this period, child poverty increased by more than 50 percent. The recession exacerbated issues already present in the Croatian economy and is a large reason why the country's growth rate remains under 2 percent. Furthermore, the poor economic performance has contributed to a doubling of the public debt that has resulted in high taxes and fewer jobs.
High Unemployment: The last of the main causes of poverty in Croatia is high unemployment, especially among youths. Among those aged 15 to 24, Croatia has the third highest unemployment rate in the European Union. The youth unemployment rate reached an all-time high of 49.8 percent in 2013 and currently fluctuates around 30 percent.
However, Croatia is working to improve these conditions. For example, as a member of the European Union, it has committed itself to the Youth Guarantee Programme. Through this initiative, Croatia receives funding from the EU to build a support system for Croatian youths that would feature more opportunities for vocational education and apprenticeships in the public and private sectors. The goal of this program is to ensure that youth members receive a job offer within four months of registering as unemployed.
Croatia also is implementing the Strategy on Combating Poverty and Social Exclusion in Croatia (2014-2020), which aims to reduce poverty and social exclusion in Croatia through a regional approach. Through initiatives like these, the government hopes to address the causes of poverty in Croatia and lift itself into economic prosperity.
– Lauren McBride
https://borgenproject.org/wp-content/uploads/logo.jpg
0
0
Kim Thelwell
https://borgenproject.org/wp-content/uploads/logo.jpg
Kim Thelwell
2017-10-01 07:30:36
2020-07-23 17:56:54
Causes of Poverty in Croatia