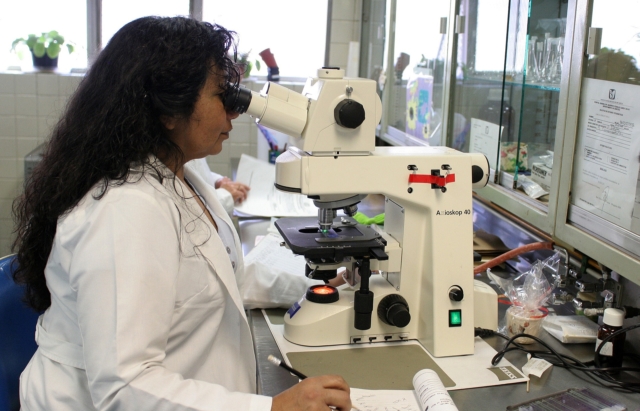 As of 2018, approximately 230,000 people in Mexico were living with HIV. About 75 percent of people with HIV in Mexico were aware of their status and about 70 percent were accessing antiretroviral therapy (ART). While ART does not cure HIV, it is a combination of drugs that is able to suppress the virus and significantly reduce transmission rates. HIV is highly prevalent in certain populations in Mexico including sex workers (specifically in the Tijuana red light zone), prisoners, gay men and the transgender community. As a result, there is a significant HIV/AIDS stigma in Mexico.
Since 2003, The Universal Access to ART Program has guaranteed access to ART in Mexico through the national health system. Additionally, this policy ensures the availability of HIV tests for individuals without social security. These governmental actions are significant steps towards reducing HIV prevalence, but 30 percent of individuals living with HIV in Mexico are still not accessing treatment. This is in part due to stigma and fear surrounding the social implications of receiving testing or treatment.
Implications of the Stigma Surrounding HIV
The social stigma around HIV and discrimination based on sexual orientation in Mexico is one of the issues that discourage many people from getting tested. Tradition and religion, especially in rural and poorer areas, are major obstacles to destigmatizing HIV. At the root of this issue are the "machismo" culture and anti-gay beliefs.
As a result of this stigma, people have associated getting tested for HIV with being gay or promiscuous. Consequently, many people are unaware of their HIV status and are not receiving treatment out of fear of discrimination. About 20 percent of patients who are undergoing treatment for HIV do not keep up with their treatment plans or their follow-ups which is also in part due to stigma and discrimination.
Mexico should prioritize the addressing of HIV/AIDS stigma. There is no point in putting resources into treatments and facilities without first ensuring that people obtaining testing or complying with their treatment plans. The quality of the treatment and health care is crucial but will not matter without patient cooperation.
Recent Progress
UNAIDS set forth the 90-90-90 goal for HIV treatment in 2015. This target mobilized efforts globally to test 90 percent of people living with HIV, to provide 90 percent of those people with HIV treatment, and to achieve viral suppression for 90 percent of those by 2020. Mexico has made significant progress towards this goal but has yet to achieve it.
Recent policies have addressed the HIV/AIDS stigma in Mexico, such as the code of conduct from the ministry of health, which includes training to prevent discriminatory behavior and promote respect and patient confidentiality for HIV cases. This code of conduct aims to reduce stigma and discrimination based on gender and sexual orientation in health centers throughout Mexico.
A study in 2016 that examined the prevalence of HIV among men who have sex with men (MSM) in Tijuana, Mexico concluded that there is an urgent need for new testing methods. These interventions include non-stigmatizing, confidential testing for younger and less educated MSM, as well as timely referral to HIV treatment. Confidential HIV testing will not necessarily reduce stigma, but it has the potential to increase the number of people who are willing to obtain testing and have access to ARTs. In addition to these testing methods, Mexico could implement community-based HIV awareness programs that educate and destigmatize HIV to target HIV/AIDS stigma in Mexico and encourage testing.
Overall, Mexico has made significant progress to decrease the prevalence of HIV/AIDS in Mexico. The country has been making great strides to overcome various obstacles, including socioeconomic inequality and HIV/AIDS stigma in order to increase the number of people receiving testing and treatment.
https://borgenproject.org/wp-content/uploads/logo.jpg
0
0
Lynsey Alexander
https://borgenproject.org/wp-content/uploads/logo.jpg
Lynsey Alexander
2020-04-07 12:00:57
2020-04-08 10:35:06
Targeting the Roots of HIV/AIDS Stigma in Mexico