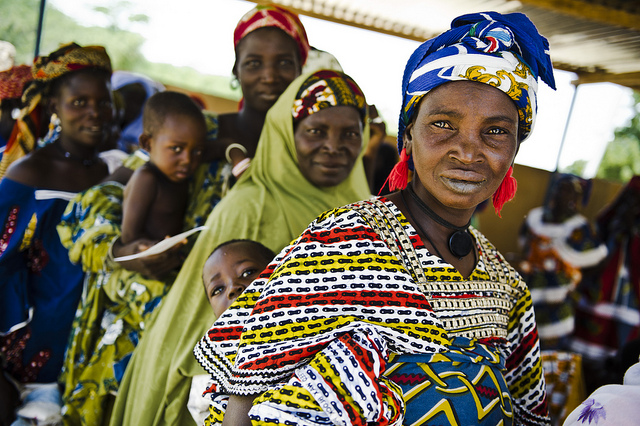 Burkina Faso is a small sub-Saharan African country with a population of 18 million. Often described as one of the world's poorest countries, the most recent reports estimate that roughly 40 percent of Burkinabè live below the poverty line. While this statistic can be staggering, it is important to take a closer look at the context in which this statistic is produced. In order to achieve this, The Borgen Project offers a list of the top 10 facts about poverty in Burkina Faso.
Top 10 Facts About Poverty in Burkina Faso
Burkina Faso's Human Development Index Value (HDI)  ranks 185 out of 188 countries: The HDI is a measure of a population's quality of life, access to education and standard of living. According to the United Nations Development Programme, Burkina Faso received a rating of 0.402 in 2015. This value is an improvement from 2005 when Burkina Faso was given a score of 0.325. However, a great deal of progress is still needed in order to attain an acceptable HDI score.
Burkinabè poverty statistics are subject to significant fluctuation: 

While it is reported that roughly 45 percent of Burkinabè live below the poverty line, a sizeable portion of households teeter just above this line. Therefore, small variations in household incomes significantly affect the actual number of those living in poverty.

Burkina Faso's economy is expanding: In 2015, the annual GDP growth was 4 percent. In the time span of a year, the GDP growth increased by another 2 percent, increasing Burkina Faso's rate of growth by 66.1 percent. This expansion is largely the result of urbanization and improved performance in the agricultural and mining sectors.
Burkina Faso's high fertility rates have limited the positive effects of the expanding economy:

Burkina Faso

has one of the highest fertility rates in the world with an average of five children per woman in 2015. Even though the country had experienced a 6 percent annual economic growth rate between 2003 and 2013, increasing family sizes have largely negated the positive impact of this economic growth.

The majority of Burkinabè rely on agriculture: Burkina Faso's main export is cotton. In recent years, the economy has also benefited from mining gold. However, because the economy is so dependent on the success of a single growing season, natural disasters and unfavorable weather conditions can submerge many households into even deeper poverty. Up to two-thirds of households report being affected annually by these economic blows.
Poverty in Burkina Faso is a hardship endured primarily by members of agrarian society:

 Geographic location can often predict the economic standing of the Burkinabè. Around 90 percent of those living in poverty reside in rural areas. In the capital city of Ouagadougou, one of the fastest growing cities in sub-Saharan Africa, only 10 percent of the population live in poverty.

Educational enrollment is disproportionately low in rural areas: In 2010, only 45 percent of primary school-age children living in rural areas were enrolled in primary school. Even less, 28 percent of secondary school-age children were enrolled in secondary school. Comparatively, 83 percent of children in urban areas were enrolled in primary school, and 60 percent of were enrolled in secondary school.
The vast majority of Burkinabè poor do not have access to electricity: Less than 5 percent of the poorest households are connected to the national electricity grid. Whereas, over 50 percent of the wealthy have access to these grids. Which shows that only a fraction of the poor communities has access to such a basic service.  
In 2018, the U.S. government intends to provide $14.3 million in foreign assistance: It was initially intended that 98 percent of this money go towards improving overall health in Burkina Faso. However, as of June, the U.S. had already donated $11.83 million, but only 24 percent of that money has gone towards health. At least 46 percent has gone towards humanitarian assistance. The remainder has gone towards a combination of education, social services and economic development.
Progress is being made but at a gradual pace: At the moment, 8.145 million are living on less than $1.25 a day. At this rate, it would take 25 years for the average income per person to double. Comparatively, Ethiopia and Rwanda will double their per capita income in as few as 7 to 10 years.
These top 10 facts about poverty in Burkina Faso reveal the progress being made to combat the country's unacceptably high poverty rates as well as some important areas where the country must focus more on improvement. In order to accelerate the progress, those in a position to do so must deepen their investment in the poor. This investment would include education, access to basic utilities, improved agricultural technology and expansion in employment opportunities. Through a reinvigorated commitment, the staggering poverty rates in Burkina Faso could be minimized.  
– Joanna Dooley
Photo: Flickr
https://borgenproject.org/wp-content/uploads/logo.jpg
0
0
Borgen Project
https://borgenproject.org/wp-content/uploads/logo.jpg
Borgen Project
2018-07-08 12:45:51
2019-11-05 14:26:17
Top 10 Facts About Poverty in Burkina Faso