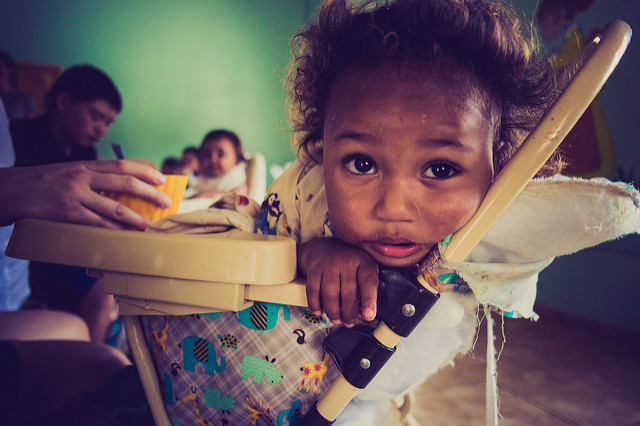 Honduras is one of the most impoverished countries in the world with at least 66 percent of its population living in poverty. Unsurprisingly, this affects their education system. Honduras has free education up until sixth grade, but the quality of the schools and supplies are subpar. Their teachers often go unpaid for months or are paid very little.
How Poverty Affects Girls' Education in Honduras
These circumstances make it difficult for children, especially girls, to prioritize school. When families are struggling, it is hard for the child to choose to attend school rather than stay home and help. Girls are often expected to choose family life over schooling and stay home to run the house. 
After children reach the sixth grade, most of them cannot afford to continue their education. For girls' education in Honduras, the situation is even worse. One of their only options, after finishing sixth grade, is often marriage at the young age of twelve or thirteen. In Honduras, 34% of girls get married before the age of eighteen.
CARE Education
Thankfully, there are organizations like CARE Education that focus primarily on empowering young girls to pursue their education with rigor. Central to their initiative, CARE has established, along with several partnering organizations, The Power to Lead Alliance (PTLA), which provides girls with secure environments in which to learn and grow in. They also work to teach girls to cultivate leadership and assertiveness in the classroom in order to develop their confidence.
Girls' education in Honduras has benefitted from this program where CARE has listed outreach to almost 2,400 girls. These leadership initiatives have contributed to a lower rate of dropouts among girls after primary school in Honduras.
The Benefits of Girls' Education
There are countless benefits to educating girls not only in Honduras but in impoverished countries across the world. However, the gender gap that is prevalent in many third-world countries today is all the more reason for a focus on girls' education in Honduras. A more educated girl grows up to be a more educated woman, which ultimately leads to a better informed and healthier community.
Girls are often not provided the same opportunity and encouragement throughout their lives that young boys are. A girl's income throughout her life can be up to 20 percent higher as a result of having a primary education. This is a bigger increase than that of boys with the same level of education. The difference schooling can make in a young girl's life is enormous because they are not allowed much freedom outside of education in impoverished countries.
Access to education does not only improve the individual girl's life, it has the power to alleviate poverty and stimulate the economy in countries like Honduras. Education alone has been shown to lower fertility rates leading to less unwanted pregnancies and decreasing the rates of HIV/AIDS.
Girls' education in Honduras has a long way to come, but the benefits of investing in a young girl's future are far too important to overlook.
– Amelia Merchant
Photo: Flickr
https://borgenproject.org/wp-content/uploads/logo.jpg
0
0
Borgen Project
https://borgenproject.org/wp-content/uploads/logo.jpg
Borgen Project
2018-07-08 13:50:58
2019-09-25 12:21:45
Girls' Education in Honduras