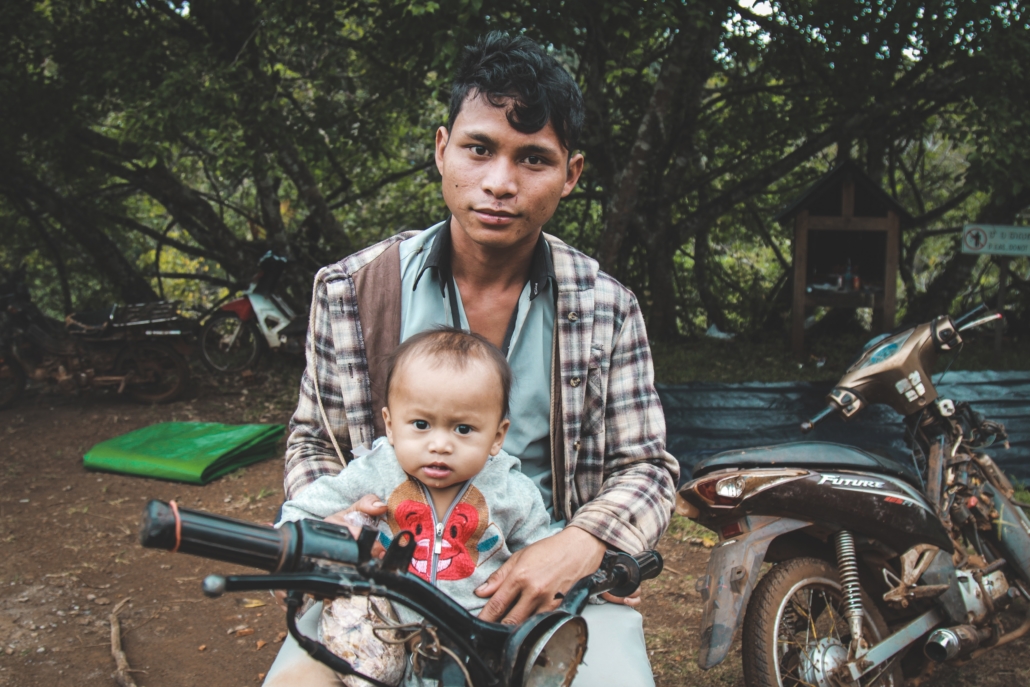 Between 1975 and 1979, Cambodia was ruled by communist leader Pol Pot and his Khmer Rouge regime. Under his administration, millions of Cambodians were forced to labor without adequate food. In order to improve the lives of Cambodians who are recovering from the regime's rule and help impoverished people become self-reliant, The Cambodia Job Foundation (CJF) is using steady employment to empower people. 
Cambodia's History of Struggle
During Pol Pot and the Khmer Rouge regime's rule, those who were educated–or those who appeared so–were seen as a threat. People were profiled by something as simple as wearing glasses and many were killed. The majority of teachers at the time were murdered; thus, the education system was largely destroyed. 
Cambodia is still in the process of recovery from the Khmer Rouge. 37.2% of the country still lives in poverty, according to the2019 Global Multidimensional Poverty Index issued by the United Nations. Many Cambodians are also illiterate. The United Nations Educational, Scientific and Cultural Organization (UNESCO) reported that the 2015 literacy rate in Cambodia for the population over age 65, most of whom lived through the Khmer Rouge, was only 53%.
Many NGOs have been working to alleviate poverty in Cambodia, and one in particular labors to help educate and create jobs for Cambodians. 
The Cambodia Job Foundation
The Cambodia Job Foundation aims to help impoverished young Cambodians become more self-reliant. According to its mission, the organization "empowers individuals to improve their lives and support their families through quality and stable employment."
With teams in both Cambodia and the United States, the foundation mentors Cambodians, specifically those aged 30 and younger, with a focus on business startup and operation as well as financial management. It also provides access to information and resources, to which those learning the programs can apply what they are taught. In 2018, the foundation helped 131 families complete financial training lessons, mentored 66 individuals in starting a business and led 80 individuals to graduate from an IT class.
A Former Intern's Experience
A native of Kampong Cham, Cambodia, Theary Leng was an intern for CJF during the summer of 2019. Leng has helped the organization with various training and mentoring programs as well as grant approvals. She's seen the foundation's impacts in her country. 
"They have helped some of the low-income families to get on their [feet] by giving them a $500 grant to start up a small business," she said.
Leng said she believes a variety of obstacles prevent Cambodians from obtaining work, including a lack of vocational training skills and education, gender inequality in the workplace and government corruption. But through the Cambodia Job Foundation, she is able to help those in her country.
"As someone who grew up in Cambodia and as a direct witness who has been impacted by poverty, I understand and know how hard it would be to live in poverty," Leng said. "That's why I want to help Cambodians to become self-reliant."

The Cambodian people are still recovering from the Khmer Rouge regime. Many people still live in poverty and lack literacy skills. CJF is working to lift up Cambodians by empowering them through resources that can help them gain and retain stable employment. 
– Emma Benson
Photo: Unsplash
https://borgenproject.org/wp-content/uploads/logo.jpg
0
0
Lynsey Alexander
https://borgenproject.org/wp-content/uploads/logo.jpg
Lynsey Alexander
2020-08-01 13:31:28
2020-07-28 12:17:15
Cambodia Job Foundation Teaches Self-Reliance