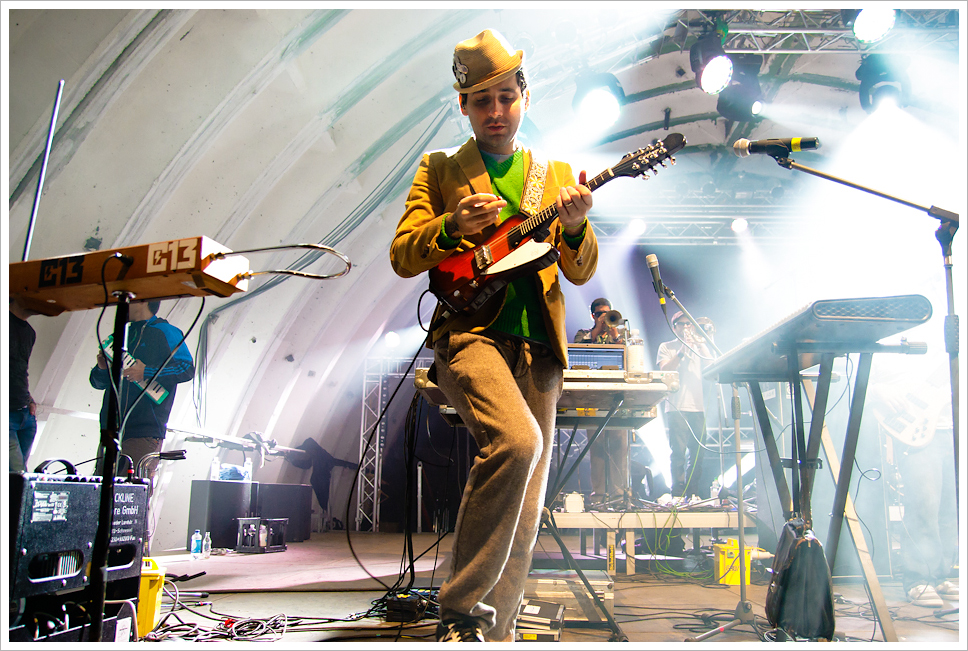 According to the work of Benjamin Skinner, a writer who has extensively investigated and documented the modern-day slave trade, there are more enslaved persons in existence today than any other point in history. Precise data is difficult to attain, but roughly 1 of every 280 human beings are forced to exist in modern slavery. There are challenges inherent in the efforts to dismantle such an entrenched, profitable, and hidden industry. However, communities are making progress.
Human trafficking exists in a myriad of forms in the modern global economy. It can range from forcing teenage boys to commit murder in organized crime, to 16-hour days of domestic housework to the most profitable sector, sexual exploitation. Women and children are disproportionately affected. However, for each unique trafficking challenge, there are unique solutions.
24-hour Courts
In Gerona Guatemala, local leadership created a 24-hour court specifically to process cases of violence against women, including human trafficking cases. The United States Agency for International Development worked alongside the Attorney General's Office of Guatemala to provide innovative technology and equipment along with personnel training so the court could be staffed with prosecutors, psychologists, doctors and lawyers. This addition of supplies and workers streamlined the process of bringing a case before a judge. It even included a forensic clinic in the building to gather much-needed evidence in a timely and reliable manner for trial. In the first 6 months of operations, the court passed 846 protection measures for women, issued over 300 arrest warrants and sent 125 perpetrators to prison for crimes against women.
Prevention through Education
Tlaxcala, Mexico is a region that has chronically suffered from the presence of organized crime that utilizes human trafficking. However, in 2019 the state opened only three criminal cases regarding trafficking. To change this landscape, teachers in Tlaxcala are putting faith in the next generation to have different attitudes toward human trafficking. In one school, teachers have added their own take on the traditional "Snakes and Ladders" game. In addition to advancing via rolling dice with the traditional rules of shortcuts and setbacks, blocks on the game board include statements such as (in Spanish) "Less consumption = fewer exploited women" or "love does not mean supporting violence" or "we must not put money above the lives of women".
The overall purpose of the game is to normalize the equality of men and women. It is also meant to combat attitudes that normalize trafficking or glorify traffickers in a community where some young men look up to family members who traffic humans for monetary gain and power. Those involved in the workshop now include older teens, who are effective and relatable role models for the younger students. The team believes small but countercultural activities such as this might be enough to show students that trafficking is violence. The team also believes changing the perspectives of even a few students would mean the project is a success. Although this is one possible solution, it is an example of the ingenuity of local leaders coming together to create a multifaceted approach to stop human trafficking in Latin America.
Transnational Approaches
In addition to efforts being piloted in local communities, transnational approaches are also necessary. Tumultuous border regions between nations are a dangerous area for vulnerable persons who are subject to increased risk of becoming involved in the trafficking business against their will. Due to the current socio-economic and political upheaval in Venezuela in recent years, spanning from water shortages to high unemployment rates, large numbers of Venezuelan citizens are moving across borders into neighboring states. As of June 2019, four million Venezuelans have fled the country, creating circumstances of social upheaval that are ideal for traffickers to profit from.
Refugees International is conducting research in Colombia, Ecuador, Trinidad and Tobago and Curacao to monitor how migration patterns and scarce resources can create hot spots of human trafficking. Recommendations born out of this research include the following:
Expanding legal pathways for refugees to enter neighboring countries to reduce migration via trafficking networks
Creating avenues for refugees to work in host countries to prevent needing to work with traffickers for monetary gain
Ensuring any victim can file a legal complaint against traffickers with local authorities regardless of immigration status
Although these efforts require expanded access to resources for organizations, federal and local legislative policies such as these are a crucial part of stopping human trafficking in Latin America.
An effective counter-trafficking agenda requires an interdisciplinary approach. It requires protecting refugees and creating new legal systems, while simultaneously prioritizing financial security for vulnerable victims and changing attitudes in 21st-century teens. Even celebrities have a role to play, such as the music group Calle 13 that has recently and extensively raised awareness against human trafficking. With so many humans falling victim to trafficking in every country around the globe, each organization, individual, and state agency must pool resources. Together, organizations must strategize about how to finally put an end to an industry that deprives millions of people of the ability to create their own life.
– Patrick Tolosky
Photo: Flickr
https://borgenproject.org/wp-content/uploads/logo.jpg
0
0
Jennifer Philipp
https://borgenproject.org/wp-content/uploads/logo.jpg
Jennifer Philipp
2020-07-21 15:01:15
2020-07-23 12:23:43
Strategies to Stop Human Trafficking in Latin America