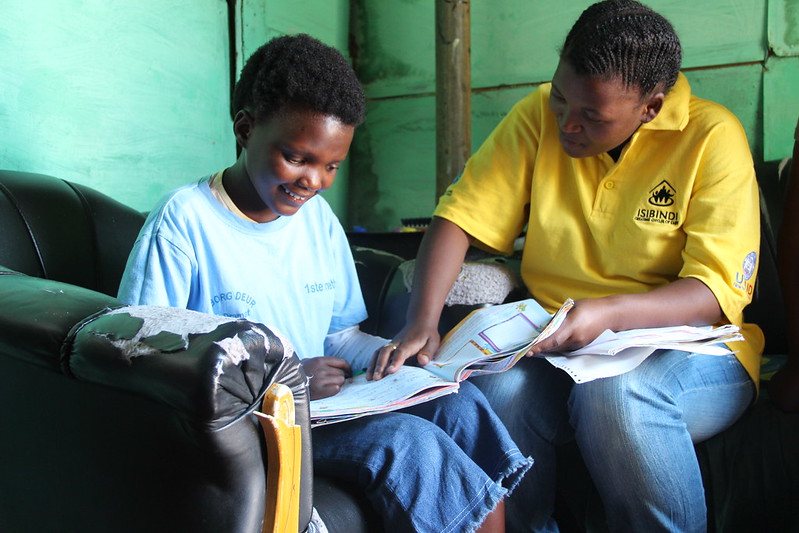 Many non-governmental organizations that work to fight global poverty ask for donations, including The Borgen Project. When someone is living paycheck to paycheck, even donating a dollar can seem like too much. In 2017, about 78% of workers in the United States reported that they are living paycheck to paycheck. What can individuals do if they want to make an impact but don't feel they have the capital to do so? Here are five ways to impact global poverty without spending money.
Stay Informed
The United Nations published a piece called "The Lazy Person's Guide to Saving the World." One of the organization's recommendations of something everyone can do from their couch is to stay informed on the issues they want to impact. Unfortunately, misinformation can actually harm global poverty. The UN Foundation reported that many people think global poverty has been increasing when, in actuality, it has been cut in half. Staying informed is important in recognizing the common myths about global poverty and informing others.
Volunteer Time
The Face and Voices of Recovery Organization, the Charities Aid Foundation and the UN recommend volunteering as a way to impact causes without spending money. In 2018, the Charities Aid Foundation reported that 39% of people in the United States volunteered their time. In addition, UN volunteers wrote that volunteering can be formal or informal. People can work directly with an organization to impact global poverty, like offering to create digital media for the cause. Alternatively, they can work informally by putting posters about the cause around their community.
Spread Awareness
Another way to impact global poverty is by spreading awareness. In addition to volunteering, the organizations above suggest sharing information about the cause on social media. Heather Weathers, the director of communications at HopeKids Incorporation, wrote a report about how social media is a place where people can first get involved with supporting a cause. Of those who are social media supporters, 37% use those sites to learn more about the organization and cause they're supporting.
Call and/or Email Congress
If you speak up, your local legislators will keep track. Every time someone calls or emails about a specific bill, Congress members keep a tally of the number of people who voiced support for or rejected the bill. You can find your representatives by putting your ZIP code into the House of Representatives's "Find Your Representatives" page. The Union of Concerned Scientists wrote an article providing tips for anyone considering calling Congress. The article reported that reaching out to local representatives, researching the issue first and being concise are some good ways to go about calling Congress. Similarly, there is a wealth of templates online for anyone interested in emailing Congress, including The Borgen Project website.
Inspire Others to Give
There are also ways to impact global poverty by convincing others to donate. One donation strategy, for which Facebook created a platform in 2017, is the concept of donating your birthday. This process includes choosing an organization and asking people to donate through either an online platform or fundraising letters. From 2018 to 2019, Facebook birthday donations raised about $1 billion for charities.
Even when someone is unable to fight against poverty financially, there are other ways to support the cause. Being informed, volunteering, spreading awareness, contacting Congress and inspiring others to give are all ways someone can impact global poverty without spending money.
– Melody Kazel
Photo: Flickr
https://borgenproject.org/wp-content/uploads/logo.jpg
0
0
Kim Thelwell
https://borgenproject.org/wp-content/uploads/logo.jpg
Kim Thelwell
2020-08-14 12:15:51
2020-08-14 12:15:51
5 Ways to Impact Global Poverty Without Spending Money