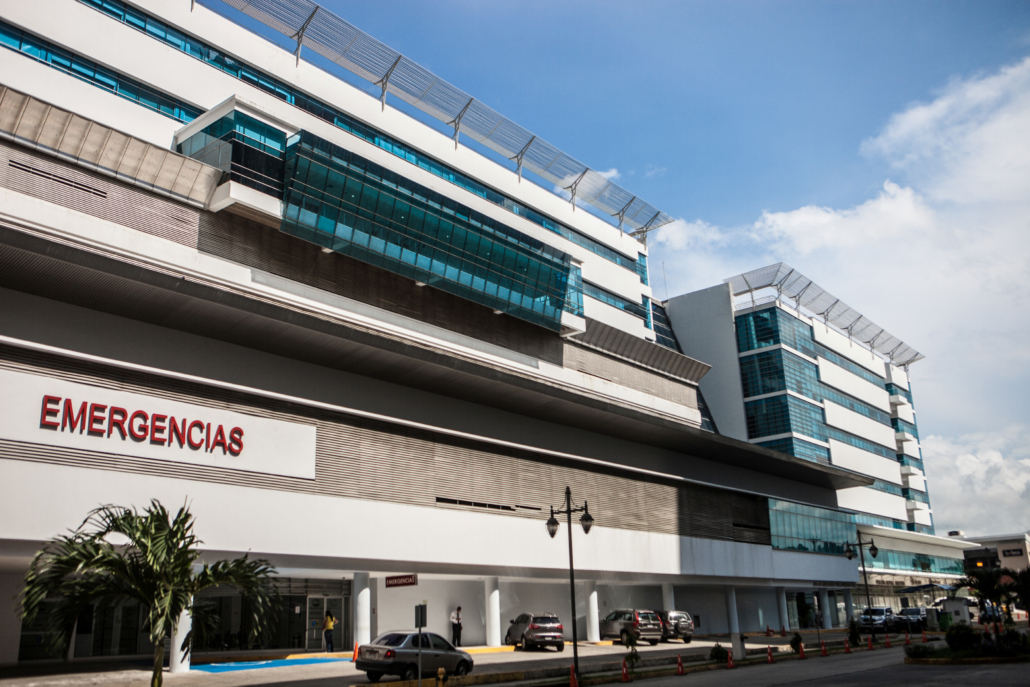 Healthcare in Panama currently exists as a two-branch system in order to both minimize cost and wait times. Private healthcare exists for those who can afford it, but Panama also provides a universal public option to keep healthcare affordable and attainable. Such a system also accommodates citizens of varying financial standings.
Panama's social security administration, Caja de Seguro Social (CSS), and the Ministerio de Salud (MINSA) cover the publicly administered arm of the healthcare and insurance systems. A private arm is also available for citizens who are not beneficiaries of social security or who would prefer to opt into a privately administered healthcare service.
CSS
CSS operates as both a healthcare provider and an insurance system, funded by taxes. Due to the low unemployment rate in Panama, CSS provides extensive coverage to all those who pay their taxes and acts as a universal healthcare system. It is the largest in the country and covered and estimated 3.4 million poeple in 2013. CSS operates 80 health systems.
MINSA
MINSA also operates 830 health facilities. While their services are not completely free, they are still the least expensive option for low-income Panamanians. MINSA is also the organization that oversees the national health systems and therefore is an important institution for policy formulation and administrative services.
Private Sector
Finally, there are four major health facilities operated privately in Panama, serving primarily highest-income Panamanians. Those with the ability to opt into private hospitals and services experience shorter wait times than those in the public facilities. Patients are reportedly able to schedule surgeries within 2 days, and American recipients of Panamanian healthcare have found that services cost roughly 10% of their American equivalent. The cost of healthcare remains affordable across the board with the cost of a doctor's visit to Panama City being $50.
Public Sector Expansion
Starting in 2012, the CSS began the largest expansion of the public health system in Panama by breaking ground on a new medical city, dubbed Cuidad Hospitalaria in Panama City. This project will add 1700 beds, 40 surgery rooms, and 200 emergency room beds. Originally estimated to be completed in 2015, a series of delays have pushed back the completion of the project, with 65% completed as of 2020. Current estimations project completion and operation by 2022.
COVID-19
Like many countries around the world, Panama has been particularly hard-hit by COVID-19. The pandemic has put immense strain on Panama's health systems, particularly the public hospitals. As of July 11, Panama has reported 42,000 cases with 839 deaths. This is the most reported of any country within the region.
Authorities report that roughly 20% of infected people need hospital treatment, meaning that hospitals admit about 200 people a day in Panama due to COVID-19.
This health crisis is putting unbearable stress on Panama's public health system with hospitals experiencing PPE shortages, burnout among health professionals and the need to create temporary health treatment campuses to compensate for the overpopulation of beds in established hospitals.
This system provides affordable services to every Panamanian, regardless of income level, with the public arm undergoing a dramatic expansion to provide for the public health of the population even further.
– Ian Hawthorne
Photo: Flickr
https://borgenproject.org/wp-content/uploads/logo.jpg
0
0
Kim Thelwell
https://borgenproject.org/wp-content/uploads/logo.jpg
Kim Thelwell
2020-09-16 13:12:31
2020-09-21 13:55:56
Healthcare in Panama