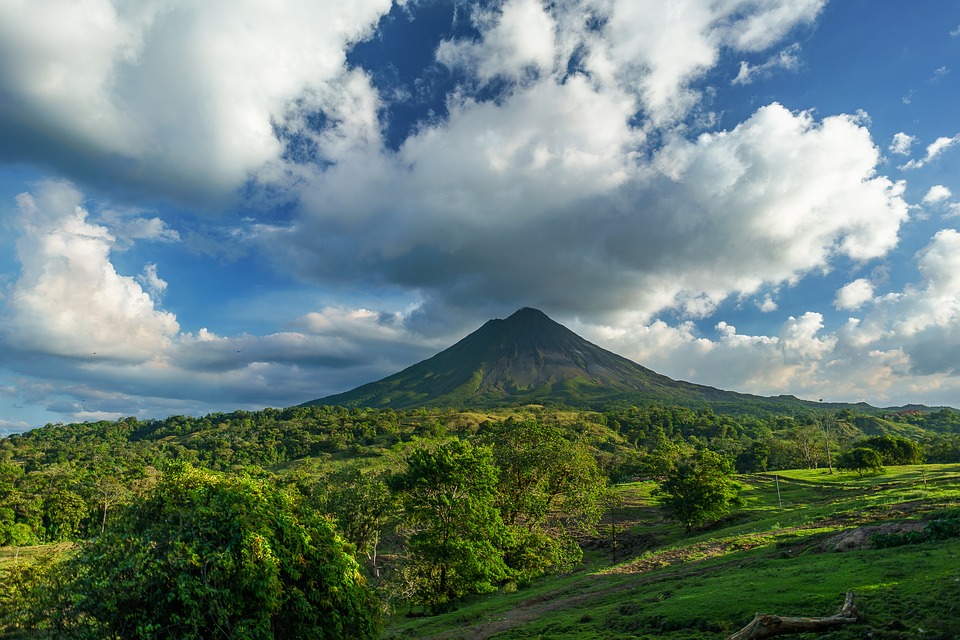 Central America, which includes Guatemala, Belize, Honduras, El Salvador, Nicaragua, Costa Rica and Panama, is a diverse geographical region housing almost 50 million people. With a wealth of natural resources, Central America has the potential for sustainable and rigorous economic growth as it seeks to mitigate political unrest and economic inequality. Within this context, here are 10 facts about economic development in Central America.
10 Facts About Economic Development in Central America
Central America is an Agricultural Powerhouse: The backbone of Central America's economy relies on agricultural exports, such as coffee, bananas and pineapples. For example, agriculture comprises 24 percent of Costa Rica's total GDP and 17 percent of Panama's total GDP. In 2001, agriculture employed approximately 34 percent of Honduras.
Central America's Growing Tourism Industry: Belize and El Salvador contribute to Central America's robust tourism industry. In Belize, tourism is the most important economic sector in the country next to agriculture. In 2017, El Salvador reported a 23.2 percent annual growth rate from domestic tourism. El Salvador expects to generate $75.5 million from its tourism industry in 2019.
Severe Weather and Foreign Aid: In the wake of Hurricane Nate, Costa Rica alone reported $562 million in damages, severely crippling its agricultural and transportation industries. In response, USAID provided $150,000 to support immediate humanitarian efforts. More recently, in 2018, El Fuego erupted in Guatemala affecting approximately 1.7 million people. World Vision, a non-profit organization, responded by sending 30,000 boxes of medical supplies to affected regions.
Tepid Economic Growth: One of the key 10 facts about economic development in Central America that informs policy-making is an analysis of GDP growth and poverty rates. As a whole, Central America has an average poverty rate of 34.2 percent. Guatemala has the highest rate of 59 percent as of 2014. Mitigating these poverty rates is difficult since GDP growth has slowly decelerated in many Central American countries. In the case of Honduras, declining prices for agricultural exports have left its main industries struggling. People expect Honduras' GDP to grow with the decline in poverty. The nation's poverty rate came down to 3.6 percent in 2019, from 4.8 percent in 2017.
Political Uncertainty and Economic Expectations: Since 2018, many Nicaraguans protested the political oppression of their president, Daniel Ortega. They believe he is tamping out political opposition from human rights groups and using the poor to maintain political power. This recent political upheaval has alarmed investors, who have withdrawn an estimated $634 million according to Bloomberg. In this tumultuous climate, the International Monetary Fund believes Nicaragua's economy could spiral into recession with unemployment climbing to 10 percent.
Underinvestment in Infrastructure: Due to extreme weather and political upheaval, Central America often lacks the infrastructure to mobilize its economy. Central American countries spend only around two percent of their total GDP on transportation and infrastructure. Panama is a testament to the benefits of investing in infrastructure. The revenue generated from the Cobre Panama mine and the Panama canal gave the nation an average GDP growth rate of 5.6 percent over the past five years.
Maintaining Trade Agreements: One way Central American countries have greatly benefited in terms of economic development is through maintaining trade agreements like CAFTA (Central America Free Trade Agreement). Between 2006 and 2016, Central America's total trade with the U.S. increased by 17 percent and with the world, 20 percent.
Grassroots Technology and Collaboration: Grassroots organizations have achieved economic success. For example, The International Center for Tropical Agriculture (CIAT) partnered with Nicaragua and Peru to promote agricultural productivity in its host country of Colombia. The CIAT has 51 active projects in Central America and 15 projects currently in Nicaragua. Such projects include investments in innovative technology that would make the rural family's crops more resilient and more abundant.
The Future is Technical: Costa Rica has successfully created a robust medical-device manufacturing industry dating back to 1987. It now generates $4 billion in exports for the country. Even more surprising, in 2017, medical device exports surpassed agricultural products for the first time in the nation's history. Costa Rica boasts quality human resources and manufacturing and houses 96 operating firms in the medical device manufacturing sector.
The Exemplary Success of Panama: Many expect Panama's GDP to grow at six percent compared to 3.6 percent in 2018 and the country has cut its poverty rate from 15.4 percent to 14.1 percent. Panama's performance comes from investing in industries like mining, transportation and logistics. In order to continue to compete in the global economy, Panama must continue to invest in education. One initiative in the U.S. that is investing in education in Panama is the Environmental Education Through the Transformation of Schools into Eco-friendly and Sustainable Schools program at Johns Hopkins University. Its goal is to educate Panama's students on how to make their public school system more environmentally friendly.
Central America has positioned itself well for future economic prosperity based on this brief analysis of 10 facts about economic development in Central America. In order to accelerate Central America's path of economic growth, World Vision has run a program in Guatemala since the 1970s that provides sponsorships, education, health and protective rights to children. Other organizations, like CIAT, have more than 60 programs in the Central American regions.
– Luke Kwong
Photo: Flickr
https://borgenproject.org/wp-content/uploads/logo.jpg
0
0
Kim Thelwell
https://borgenproject.org/wp-content/uploads/logo.jpg
Kim Thelwell
2019-09-07 07:30:54
2019-12-17 12:53:13
10 Facts About Economic Development in Central America