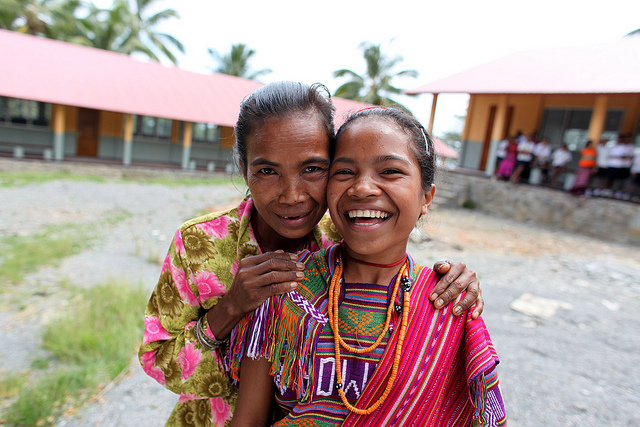 Timor-Leste, also known as East Timor, occupies the eastern side of Timor Island; the other half is Indonesian territory. Timor-Leste has had a difficult history. Poverty rates and unemployment remain high, but the rate of improvement is astounding. The country's extreme poverty rate fell from 47.2 percent to 30.3 percent over a seven-year period, showing more progress than most developing countries. With some sources of income such as oil coming to an end, it is becoming increasingly clear that Timor-Leste's future is business.
Timor-Leste's Tumultuous History
Portugal invaded and colonized the island of Timor in the 1600s. In 1749, the island was split into East and West Timor, with Portugal remaining in control of East Timor until 1975. In November 1975, after Portugal's revolution and the administrative withdrawal, the Fretilin (Revolutionary Front for an Independent East Timor) declared East Timor independent. Less than a month later, Indonesia invaded and claimed East Timor as its new territory.
After many years of occupation, Indonesia let East Timor vote on independence in 1999 and 78 percent voted for freedom. This led to many Indonesian nationals and supporters rebelling, but April 2002 saw Xanana Gusmao (a leader of the Fretilin against Indonesia) win the presidency of Timor-Leste. In May 2002, independence was celebrated and in September Timor-Leste became the 191st member of the United Nations.
The Obstacles to Growth
Timor-Leste's weak infrastructure has made improving quality of life and building business difficult. Roads are inadequate and electricity can be haphazard. The lack of infrastructure can be attributed to Portugal's neglect during its control of East Timor. Indonesia's occupation did contribute towards better infrastructure, particularly buildings and roads, but ironically many of the roads and power lines were destroyed by the rebellion of Indonesian supporters and nationalists after the 1999 vote for independence.
With a population of 1.1 million, only about 200,000 people have a conventional job or the ability to employ others. Most citizens live in an off-grid manner, sustaining themselves on agriculture, forestry and fishing. On top of this, Timor-Leste imports half its food, creating difficulties in acquiring fresh, nutritious food. Up to now, Timor-Leste's main source of income has largely been from the oil and gas fields discovered in 2005. Now those fields are beginning to dry up; profits decreased from $1 billion in 2015 to $400 million in 2016. With stagnation in other areas such as coffee, many believe Timor-Leste's future is business.
The Efforts to Ensure Timor-Leste's Future Is Business
Despite difficulties, Timor-Leste is revealing an astonishing ability to overcome. In 2007, the basic needs poverty rate was 50 percent, which fell to 41.8 percent in 2014. Over this same seven-year period the domestic economy grew by 77 percent. Electricity access rose from 36 to 72 percent, and access to improved sanitation increased from 42 to 60 percent. School attendance rates increased from 58 percent to 83 percent. Coffee exports were stagnating with a lack of investment, but in 2016 coffee exports totaled $30 million, double the amount of the previous three years.
The Path to a Better Future
Timor-Leste has gone through much to claim independence and counter the difficulties it inherited. Many entrepreneurs in Timor-Leste have identified the end of the U.N.'s peacekeeping mission in 2012 as a wake-up call that it was time for the country's citizens to take control. With half the population being under 30 years old and having jobs to turn to, many are finding the boldness to trust that Timor-Leste's future is business.
Business operations in Timor-Leste are still not perfect. Its Ease of Doing Business rating–a reflection of potential foreign investment or local growth–fell to 178th place after being at 167th place out of 191 countries. However, there are improvements underway. The office that registers new businesses has made efforts towards creating a more efficient process. The office used to process about 5,000 applications every five years, but was recently able to increase this to 11,000 applications over three years.
With few external options and a government focus on development, Timor-Leste's future is business. The continued focus on business will lead to continued decreases in poverty and improvements in the country's infrastructure.
– Natasha Komen
Photo: Flickr
https://borgenproject.org/wp-content/uploads/logo.jpg
0
0
Borgen Project
https://borgenproject.org/wp-content/uploads/logo.jpg
Borgen Project
2018-06-18 07:30:16
2019-12-03 09:55:40
Timor-Leste's Future Is Business