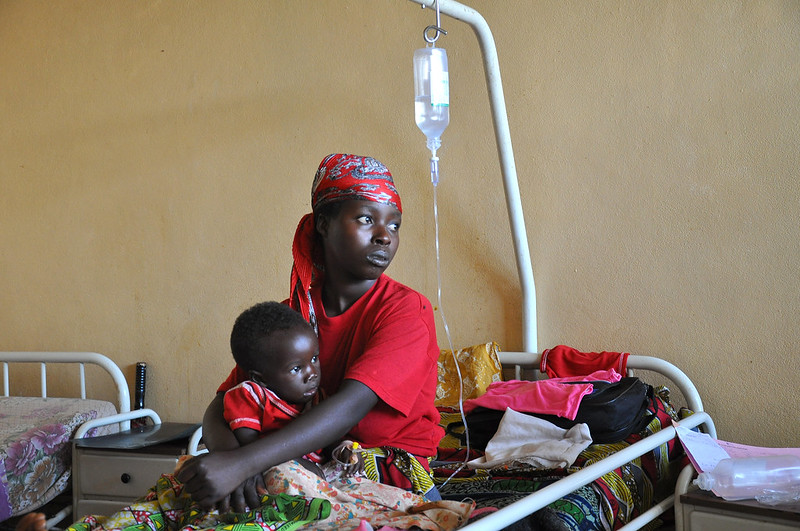 Burundi is a Central African nation, bordering the Democratic Republic of the Congo, Tanzania and Rwanda. Those living within the nation face a plethora of challenges from civil wars to disease and a general state of civil unrest. On top of this, Burundi's health care requires efforts to reduce the spread of disease and provide better care to those affected.
The State of Burundi's Health Care
The fear of communicable diseases grew exponentially following the multiple Ebola outbreaks in the neighboring Democratic Republic of the Congo. This illuminated the glaring flaws in Burundi's health care system and an overall lack of preparedness for such a potentially deadly epidemic.
USAID has stated that Burundi's health care system faces a "lack of adequate infrastructure and human resources to meet urgent community health needs." Although the inadequacies are plentiful and debilitating, with relentless efforts, some are providing hope by way of ingenuity in Burundi's health care system
Malaria
There were reports of over 7 million malaria cases in Burundi within the first 10 months of 2019. This is roughly 64 percent higher than the total recorded cases for 2018. The cause of this spike is a subject of debate, with experts citing climate change and an unequipped health care system as possible culprits.
A protozoan parasite causes malaria. After a bite from an infected mosquito, the protozoan parasite invades the red blood cells. People infected with malaria often experience flu-like symptoms. In 2017, there were records of 219 million cases of malaria, along with approximately 435,000 deaths. The vast majority of these cases were in Africa.
Many Burundians have taken refuge from the malaria epidemic in neighboring Rwanda. Although advances in fighting the disease remain somewhat stagnant in Burundi, Rwanda is succeeding in limiting the outbreak. Rwanda began coating refugee camps and homes with indoor residual spray. Since then, Rwanda experienced 430,000 fewer cases after just one year utilizing this method. Burundi, with a similar socioeconomic state as Rwanda, leads many to believe these methods could be beneficial for great success in both countries.
Cholera
Beginning in June 2019, a cholera outbreak overcame the city of Bujumbura, the most densely populated city in Burundi. With over 1,000 cases recorded, this far exceeds the national yearly average of about 200 to 250.
Cholera is a highly contagious bacterial infection caused by coming into contact with fecal matter, which is commonplace in bodies of still water. The disease causes severe diarrhea, which almost inevitably leads to dehydration. It can progress exceptionally fast, necessitating medical care within hours of infection.
Even with cholera's endemic level in the city of Bujumbura, there have been minimal deaths. This is in large part due to the development of three cholera treatment facilities within the area. Many of the medical facilities face the incapability of treating the disease. However, with minimal investment, the country could make drastic changes for the better.
Ebola
Although the Ebola outbreak in the Democratic Republic of the Congo has not moved into Burundi as of yet, the risk is high. This is largely due to the fact that many Burundians work and trade in the neighboring DRC. The border town of Gatumba, for instance, averages 6,000 border crossings every weekday and 3,000 border crossings on the weekends.
Ebola, a contagious virus, spreads through contact with bodily fluids (such as blood, urine, breast milk, semen and fecal matter). Ebola is classified as a hemorrhagic fever virus. This is due to the fact that Ebola causes issues with the clotting of blood. The issues with clotting often lead to blood leaking from blood vessels within the body, causing internal bleeding.
In an attempt to spread awareness, a fleet of vans equipped with speakers and filled with UNICEF workers are traveling around Burundi and educating on ways to prevent the spread of Ebola. Many of those living in Burundi are unaware that things such as proper hand-washing techniques can be the difference between life and death. Through education and increased communication within the community, many are optimistic regarding Burundi's fight against the spread of Ebola.
Although Burundi faces much to overcome, through proper allocation of resources and help from an international audience, Burundi's health care system can flourish, saving countless lives.
– Austin Brown
Photo: Flickr
https://borgenproject.org/wp-content/uploads/logo.jpg
0
0
Lynsey Alexander
https://borgenproject.org/wp-content/uploads/logo.jpg
Lynsey Alexander
2019-12-08 01:30:55
2020-01-08 15:25:46
Ingenuity in Burundi's Health Care