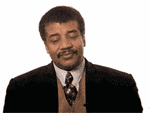 Daniel Craig and Rachel Weisz had already solidified their fame and fortune in the acting world before their 2013 hit on Broadway.  The pair starred in Harold Pinter's play 'Betrayal,' which earned an impressive $17.5 million in only 14 weeks.  Though the play itself was not fawned over by critics, the opportunity to see the married couple on stage drew so many individuals that the play became the year's second highest grossing play on Broadway.  Nora Ephron's play 'Lucky Guy' held the top position, garnering $23 million in 18 weeks.  The duo is known for its humanitarian work, so how does their recent gig stack up to their causes?
One of Weisz's focuses is the World Food Programme, for whom she appears in a short promotional video.  The United Nations organization published a projection of 2013 needs for emergency programs, topping $1.45 billion.  The West African sector was projected to require just over $81 million for Ghana, Liberia, and regional refugees and displaced persons due to instability in Mali.  The play's $17.5 million is just short of 25 percent of the entire projected need of West Africa.
Meanwhile, Craig supports the Afghanistan Relief Organization (ARO.)  The ARO works to provide direct assistance to Afghanis who need it, with a range of programs including Infant Care Kits, Teacher Training, and a Greenhouse Project that provides seeds to farmers and food to the hungry.  The organization's 2006 total expenses were $189,629.  The Broadway play's earnings could provide the ARO with 92 more years of services at the same cost, or exponentially increase the operating budget and thus provide more, and higher quality services to more people.
The play's 14 weeks on Broadway earned more money than most individuals in the world will earn in their lifetimes, and more money than some humanitarian organizations will spend in their existence.  It is safe to say any of Weisz's or Craig's favorite humanitarian causes would be thrilled to receive $17.5 million to further their aims.
– Katey Baker-Smith
Sources: Afghan Relief, World Food Programme
Photo: SMS Gif
https://borgenproject.org/wp-content/uploads/logo.jpg
0
0
Borgen Project
https://borgenproject.org/wp-content/uploads/logo.jpg
Borgen Project
2014-01-15 01:10:20
2017-02-15 12:58:03
Broadway Success is Fleeting