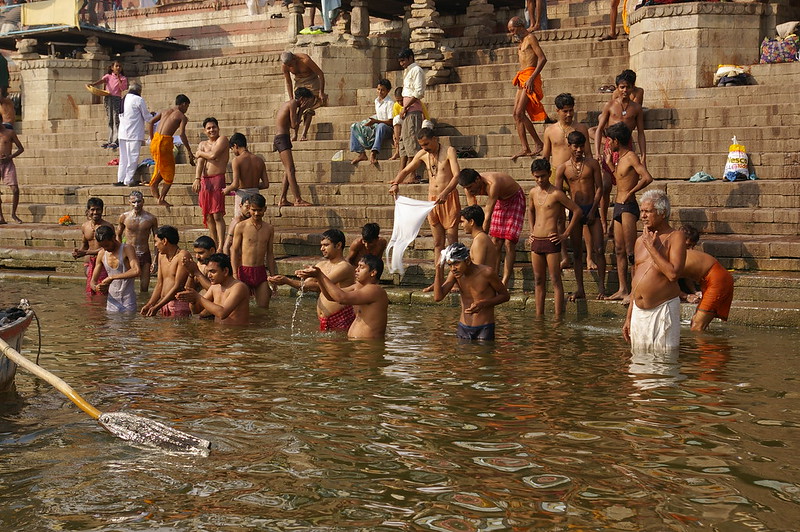 Viral hepatitis is one of the leading causes of death in India, where more than 60 million people are infected with this deadly disease. Known as a "silent killer," hepatitis is a viral disease that can cause inflammation in the liver. Different types of hepatitis refer to the type of virus infecting its host. In India, Hepatitis A (HAV) is amongst the most common, particularly for children. However, other types of hepatitis, such as type E or type C, still pose a large threat to the health and wellbeing of Indian citizens.
Current Problems Regarding Viral Hepatitis in India
In India, Hepatitis B infects at least 40 million people, and Hepatitis C infects more than 6 million. As of now, viral hepatitis in India is becoming a serious health concern, especially amongst children. With few vaccinations available, many children aren't able to prevent this disease. As of now, less than 44% of children are fully vaccinated against hepatitis. In contrast, Nepal and Bangladesh have more than 80% of their children fully scheduled for vaccinations. India has almost seven million children unvaccinated. As a result, this makes them more vulnerable to viruses such as hepatitis.
Only 1.2% of India's national budget goes toward vaccinations. The lack of government assistance contributes to the overwhelming number of children that remain unvaccinated. Even this budget only goes toward six basic vaccinations, comprising diphtheria, tetanus, pertussis, tuberculosis, polio and measles, meaning that it excludes hepatitis.
Another large contributor to the spread of this disease is poor infrastructure, often found in impoverished areas. Pipelines with water contamination are more likely to spread the virus, especially in urban cities. India has one of the largest water crises due to poor filtration and contaminated pipelines. Only 32% of piped water has been treated because rivers and lakes are more prone to sewage, leading to micro-contaminations. As Hepatitis A and Hepatitis E are waterborne viruses, it remains a priority for the Indian government to treat its contaminated water supply. This is especially vital for people living in impoverished regions. More than 37 million Indians have been infected with waterborne diseases, resulting in more than 10,000 deaths annually.
Promising Solutions for Viral Hepatitis in India
Although viral hepatitis in India is a large health concern, there are countless efforts to mitigate the spread of this deadly disease. For example, the World Health Organization and UNICEF have established the Joint Monitoring Programme for Water Supply and Sanitation. This program led 17 states in India to reach the Millenium Development Goal 7 (MDG). Additionally, the government of India established the National Virus Hepatitis Control Program, which gives access to more testing and treatment. This program focuses on rural areas and hopes to end viral hepatitis by 2030.
Some smaller nonprofit organizations are also working to prevent the spread of hepatitis. For example, Water.org has 34 partnerships in India, including with UNICEF and the World Bank. Additionally, Water.org has been able to provide more than 13 million people with water and sanitation with $599 million from its partnerships. The BridgIT Foundation has similar goals in solving the water crisis in the most affected counties. As of now, it has built wells in 30 villages. In addition, it partners up with the Rural Development Society and the Sri K. Pitchi Reddy Educational & Welfare Society to reach more than 30,000 people who don't have access to clean water.
The Path Ahead to Reform
Although eradicating viral hepatitis remains a priority in India, reform begins with the basis of the problem. By improving its resources, such as sanitation and vaccination, India will be able to reduce the spread of viral diseases like hepatitis. With the number of government and local efforts, there is a large chance of mitigating viral hepatitis in India in the near future.
– Aishwarya Thiyagarajan 
Photo: Flickr
https://borgenproject.org/wp-content/uploads/logo.jpg
0
0
Kim Thelwell
https://borgenproject.org/wp-content/uploads/logo.jpg
Kim Thelwell
2020-09-19 13:42:03
2020-09-19 13:42:03
Viral Hepatitis in India