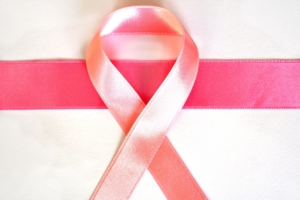 Breast cancer is a deadly disease caused by cells that grow out of control in the breast. It mostly occurs in women, but men are also at risk of developing the disease as well. Breast cancer is the most common cancer among women and is one of the leading cancers in the world, and has only gotten worse over the years in many countries. Here are eight facts about breast cancer in developing countries.
8 Facts About Breast Cancer
600,000 women and men died from breast cancer around the world last year. That is one death every 50 seconds, and since 2012 it has been the leading cause of death from cancer in all of the developing countries.
New breast cancer cases around the world have doubled in the last 30 years. There were two million cases in just 2018 alone. Most cases came from areas in North Africa, Sub-Saharan Africa, the Middle East, Southeast Asia, and Latin America.
Breast cancer is the most frequently diagnosed cancer in women in 140 out of 184 countries. Lack of awareness has proven to be the main reason why women with the disease are often too late to treat it.
Five percent of global spending on cancer is aimed at developing countries. Breast cancer accounted for $26 billion needed in developing countries, with the money going towards healthcare, screening and education.
In developing countries, breast cancer is detected in the later stages. Women do not usually detect it until it reaches Stage III, but it is harder to treat once it reaches that stage due to how much the disease has already spread around the breast. Little access to treatment and lack of awareness are the main reasons why it is too late before the patient is treated. 48 percent of women in Latin America had Stage III breast cancer before they found out.
Since 2016, 70 percent of breast cancer deaths occurred in developing countries. Women have longer lifespans and live a better lifestyle in the more developed countries, which can play a factor as to why women in developing countries can develop the disease earlier.
Breast cancer diagnosis in Australia number 95 per 100,000 people. Australians also have a 10 percent lifetime risk. Genetic mutation and family history are the main reasons why Australia currently has the highest incident rates in the world.
Most breast cancer deaths occur in women 50 years and older. The risk of breast cancer increases with age due to abnormal changes in the cells as someone gets older.
NGOs Helping
The disease has taken many lives and is still the most common cancer in women and in developing countries. However, there are organizations dedicated to stopping the disease for good. The Susan G. Komen foundation is the leading breast cancer organization in the world that is currently using their donations toward research and education for all women with breast cancer. Another example is The Young Survival Coalition, an organization that focuses on treating women under 40 who develop the disease. It uses the donations toward research and life improvement for women who have it and who survived it. All these facts point towards a bright future for the fight against breast cancer.
– Reese Furlow
Photo: Pixabay
https://borgenproject.org/wp-content/uploads/logo.jpg
0
0
Lynsey Alexander
https://borgenproject.org/wp-content/uploads/logo.jpg
Lynsey Alexander
2019-11-28 07:30:36
2019-12-07 09:23:06
8 Facts About Breast Cancer

In 2012, 3.5 million women died from cancer. Women are diagnosed with cervical and breast cancer at a rate of about 2 million per year, and the diseases' outcome can largely be predicted by geography. According to The Lancet, 62 percent of deaths resulting from breast cancer occurred in low- and middle-income countries. Similarly, 87 percent of deaths due to cervical cancer occurred in resource-poor countries. Clearly, fighting cancer in resource-poor countries can be difficult.
These trends are even more concerning given that the number of cancer-related deaths among women is expected to increase to 5.5 million by 2030. Over this same time period, the number of women diagnosed with breast cancer is expected to nearly double, and the number of women diagnosed with cervical cancer is expected to increase by 25 percent.
Most global health efforts targeted toward women focus on sexual and reproductive health. However, non-communicable diseases like cancer, cardiovascular disease, respiratory disease, diabetes, dementia, depression and musculoskeletal disorders constitute the greatest threats to women's health. Indeed, breast cancer and cervical cancer result in three times as many deaths as childbirth and pregnancy complications do.
Further, the global economic burden of cancer is sizable ($286 billion in 2009), primarily because it keeps people out of the workforce and can lead to premature death. Addressing the burden of cancer on women's health could lead to increased female participation in activities that benefit countries' economies.
Even in more developed countries, cancer screenings and appropriate treatments are not equally available to all groups. Women belonging to ethnic and cultural minorities, in particular, may not have access to essential health care.
However, cancer screening and treatment is not as costly as is often assumed. As little as $1.72 per person could provide essential medical interventions to diagnose and treat cancer effectively. This amount is about 3 percent of current health care spending in resource-poor countries.
Mammograms for breast cancer screening and radiography for cancer treatment are not often available in low- and middle-income countries. A series of articles from The Lancet recommended increasing the availability of the HPV vaccine for girls and providing cost-effective screening procedures like clinical breast examinations and cervical cancer screenings through visual inspection with acetic acid.
The articles also called for mastectomy and tamoxifen treatments to be made available to people fighting cancer in resource-poor countries by 2030. The Lancet cited Mexico and Thailand as examples of countries where universal health care coverage has improved the diagnosis, treatment and outcome of cancer in women.
– Madeline Reding
Photo: Flickr
https://borgenproject.org/wp-content/uploads/logo.jpg
0
0
Borgen Project
https://borgenproject.org/wp-content/uploads/logo.jpg
Borgen Project
2016-12-03 01:30:10
2020-05-16 07:15:18
Fighting Cancer in Resource-Poor Countries for $1.72

The World Health Organization (WHO,) guardian of international health statistics, released new numbers last week indicating a major upturn in the number of cancer cases worldwide.
In 2012, 14.1 million people received cancer diagnoses in 184 countries across the globe, a nearly 10 percent increase from 2008. Unfortunately, this rise translates across the board to mortality rates as well, which saw a similar 9.3 percent increase over the same period.
Lung cancer, breast cancer and colorectal cancer round out the three most common forms of the disease, comprising 13 percent, 11.9 percent and 9.7 percent, respectively, of the aggregate number of diagnoses.
Breast cancer has seen the most rapid acceleration of any other manifestation of cancer and continues to be the leading cause of cancer deaths among women. In 2012, over 6.3 million women were living with cancer diagnoses from the previous five years alone. Incidence increased 20 percent from the beginning to the end of that five-year period (2008-2012); 1.7 million women received initial diagnoses in 2012.
Unfortunately, the mortality rate for this common cancer has not slowed down, increasing by 14 percent in the study period.
The International Agency for Research on Cancer (IARC) forecasts the upward trend of aggregate cancer incidence will likely continue through and beyond the year 2025. By that time, over 19.3 million new cancer cases will lob on to the current cancer burden each year.
The increase is not inherently problematic for global health: these statistics reflect an aging global population and the planet's sustained population growth. As more adults celebrate birthdays in their 70's and 80's, it follows that more are alive to receive diagnoses of cancer, a disease largely believed to arise from the effects of aging on the error-prone process of cellular reproduction.
Similarly, advances in technology have increased the accuracy and applicability of diagnostic techniques. Early detection of cancer raises incidence rates but ultimately benefits cancer patients by improving outcomes.
Unfortunately, inequalities in global death distribution fall unfavorably on developed nations. The WHO estimates over 55 percent of all cancers and nearly 65 percent of all cancer deaths in 2012 occurred in lesser-developed regions of the world. The IARC expects that this trend will continue (and likely deteriorate) as 2025 approaches.
Dr. David Foreman, Head of the IARC Section of Cancer Information, urges the global community to "develop effective and affordable approaches to the early detection, diagnosis, and treatment" of cancers in the developing world. Funds allocated toward research and development in these areas will likely generate significant returns on investment; each year, cancer-related deaths and disability cost the global economy $1 trillion in economic losses.
If properly managed, the recent rise in cancer cases will inspire focused improvements in cancer control strategies that will bridge the gap between morbidity and mortality, improve outcomes for the developed world and turn the trend on its head.
– Casey Ernstes
Sources: The American Cancer Society, Voice of America, International Agency for Research on Cancer
Photo: News at Jama
https://borgenproject.org/wp-content/uploads/logo.jpg
0
0
Borgen Project
https://borgenproject.org/wp-content/uploads/logo.jpg
Borgen Project
2014-01-13 16:50:47
2015-08-03 08:58:31
WHO Reports Spike in Cancer Cases

According to a new study by GE Healthcare, incidences of fatal breast cancer have risen in developing countries.
Bengt Jönsson, Professor in Health Economics at the Stockholm School of Economics, and co-author of the report has said, "Breast cancer is on the rise across developing nations, mainly due to the increase in life expectancy and lifestyle changes such as women having fewer children, as well as hormonal intervention such as post-menopausal hormonal therapy. In these regions mortality rates are compounded by the later stage at which the disease is diagnosed, as well as limited access to treatment, presenting a 'ticking time bomb' which health systems and policymakers in these countries need to work hard to defuse."
While significant headway is being made in the prevention of communicable diseases such as malaria and HIV/AIDS, many developing countries do not have the resources to provide treatment for cancer.
Ignorance and the stigma of breast cancer is also a contributing factor. "There is little information for the people who need to be helped," said Dr. Fred Okuku, of the Uganda Cancer Institute in Kampala, "Only a few know how to read and write. Many don't have TV or radio. There is no word for cancer in most Ugandan languages. A woman finds a lump in her breast, and cancer doesn't cross her mind. It's not in her vocabulary."
In the United States, about 20 percent of breast cancer patients die from it, compared with 40 to 60 percent in developing countries. While prevention and self screening measures are well known in the United States, misinformation in the developing world has led to an increased risk. A recent survey in Mexico City highlights this, indicating that many women feel uncomfortable or worried about having a mammogram.
Claire Goodliffe, Global Oncology Director for GE Healthcare, has said, "It is of great concern that women in newly industrialized countries are reluctant to get checked out until it is too late. This report finds a direct link between survival rates in countries and the stage at which breast cancer is diagnosed. It provides further evidence of the need for early detection and treatment, which we welcome given current controversies about the relative harms, benefits, and cost effectiveness of breast cancer screening."
– David Smith
Sources: New York Times

https://borgenproject.org/wp-content/uploads/logo.jpg
0
0
Borgen Project
https://borgenproject.org/wp-content/uploads/logo.jpg
Borgen Project
2013-10-22 15:01:27
2015-02-12 11:10:20
Breast Cancer a Threat to the Developing World