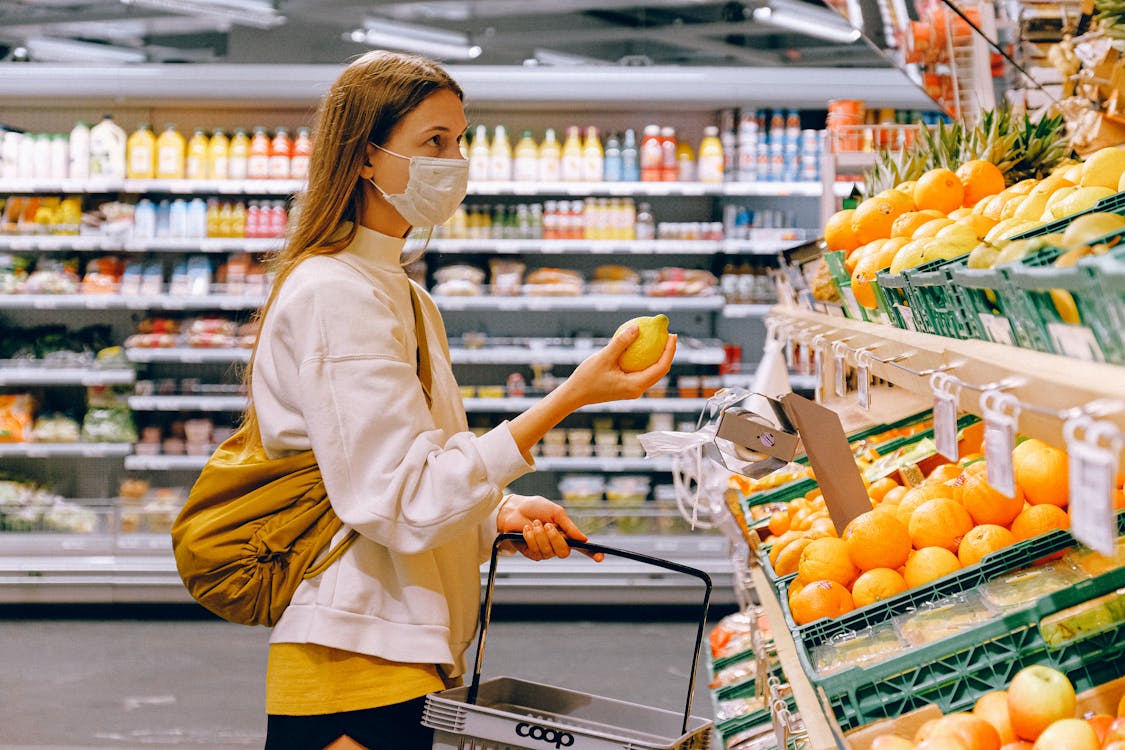 America is well known for its quick and easy businesses, from countless fast-food restaurants to convenience stores at every corner. However, while many items from these places are easily accessible and affordable for just about anyone, the nutritional value and healthiness of products available are not always sufficient for a person to thrive. Over thirty-seven million Americans have faced hunger and around fourteen million Americans have a restricted list of foods. Given the lack of healthy options, here are five American brands fighting hunger and making a mission to provide healthy choices for their consumers.
Dollar General
In 2018, Dollar General announced a plan to remodel around four hundred stores to include a refrigerated section that includes perishable merchandise. About four hundred and fifty stores also began to include healthier options such as fruits and vegetables in order to promote a healthier lifestyle to their customers at an affordable price point. Many stores have also pushed to include food options that contain less sodium and higher protein. Since the inclusion of refrigerated merchandise and healthier food options, a nearly seven percent increase in sales was seen compared to a couple of years before the new renovations.
Propel
Technology in the twentieth century surrounds everyone's daily lives, and impoverished communities reap the benefits from tech as well. Propel is a company that focuses on bettering the financial health of low-income people by providing a technology service that easily allows people to budget and makes money. EBT balances can be checked right on the Fresh EBT app created by Propel, as well as countless useable coupons from many stores. Propel also aids people by providing job opportunities that are legit and safe. By creating a technological feature especially for those who are struggling, Propel has reached around forty million Americans and continues to benefit those who need help.
Daily Table
Daily Table was founded in 2012 by Trader Joe's former president Doug Rauch. The products available from Daily Table are wholesome and healthy, and best of all, affordable to everyone as many of the products are also available through SNAP. Over forty thousand members utilize the two Daily Table stores to provide food for their families, saving around thirty percent on average when they checkout compared to other stores. Whether it is finding ingredients to make your own meal through learning from Daily Table's cooking classes or grabbing something quick on the go, Daily Table makes it a priority to provide nutritious meals to low-income people.
Aramark
With public school being the most popular option for American families, nutrition in schools often gets forgotten and overlooked as other priorities get in the way. Aramark is a company that specializes in all things school-related, including providing affordable meals during school. All of the meals are sourced in local areas and pass USDA regulations by meeting nutrition goals. School districts that include Aramark's food programs see an average of around eighteen percent increase of free and reduced meal applications from parents. By bringing awareness to their children's affordable school meal options, parents are able to ensure their child of a meal during school hours regardless of the price.
Kellogg's
Cereal is an American breakfast staple, and Kellogg's is a popular brand that helps Americans get their days started. Better Days is a program founded by Kellogg's that aims to aid with hunger by providing nearly four hundred and fifty million servings of food a year. Just in the past year, as hunger rates are at an all-time high due to the global COVID-19 pandemic, Kellogg has donated over thirteen million U.S. dollars in cash as well as food to help relieve hunger in impoverished communities. In the next decade, Kellogg hopes to benefit three billion people by providing Better Days for those who need it. Kellogg's is also partners with Feeding America to help provide nourishment to hungry Americans.
As the United States moves forward in providing food security for struggling Americans, these five brands fighting hunger are contributing to healthy and nourishing products to better the lives of many.
— Karina Wong
Photo: Pexels
https://borgenproject.org/wp-content/uploads/logo.jpg
0
0
Kim Thelwell
https://borgenproject.org/wp-content/uploads/logo.jpg
Kim Thelwell
2020-10-08 01:31:54
2020-10-02 16:19:29
Five Brands Fighting Hunger and Malnutrition