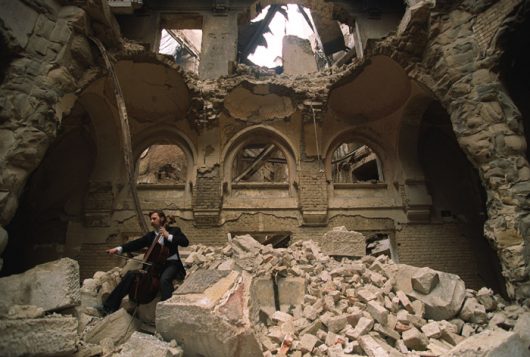 Poverty in Bosnia remains a challenge. Bosnia and Herzegovina is a country with a population of 3.5 million located in southeast Europe and is best known for its 1992-95 war and genocide in Srebrenica. Yet, more than 20 years after the end of the war, Bosnia's citizens are still suffering in poverty. Approximately 50 percent of the country is deemed vulnerable to becoming poor. The poverty rate is 19 percent in rural areas and 9 percent in urban areas.
In addition, 15 percent of Bosnian citizens cannot afford basic services, such as food, clean water, fuel or healthcare. Only about a third of all working-age citizens have a job, and only a quarter of those same citizens have a formal job. Poverty is higher in rural areas where 50 percent of the population depends on agriculture even though much of the land in Bosnia is not suited to agriculture. Farmers also lost 90 percent of their livestock in the war. Children face disproportionate levels of poverty and, according to UNICEF, 170,000 children in Bosnia are poor.
Causes of Poverty in Bosnia: War and the Economy
The causes of poverty in Bosnia and Herzegovina are more complex and tied to the country's history and culture than they may first appear. The legacy of the war is the most salient cause of poverty in Bosnia and Herzegovina. Before the war, Bosnia was classified as a middle-income country. However, the conflict devastated the economy, down-grading Bosnia to a lower middle-income country. It has yet to bounce back to its pre-war level of economic prosperity.
Other economic repercussions of the war include a government that is expensive to run and corruption that runs rampant among politicians. Infrastructure is still under reconstruction and many Bosnians live outside of their homes and outside of the country, having been internally displaced or forced to flee.
The war is still felt in Bosnia in ways that are not just economic. Deep ethnic divides translate to political divides. This subjects at least half of the population to discrimination in the workforce and in society. These tensions affect the allocation of resources, further disadvantaging minority groups.
Gender Inequality and Cultural Attitudes
Gender inequality has become a cause of poverty in Bosnia and Herzegovina in a unique way. Working-age men faced the highest numbers of fatalities during the war, and as a result, one in four households are now headed by women. These households are the most vulnerable to tipping over the edge into poverty because women only make up 35 percent of the workforce and they are typically paid less.
Attitudes toward welfare are also a cause of poverty. Bosnia does receive foreign aid and it has its own welfare programs designed to provide help to poor and at-risk populations. However, 85 percent of people in Bosnia believe the elderly need more financial and government assistance, while only 60 percent of people believe the same of children.
The Good News
Despite the high levels of poverty and unemployment, Bosnia's future is far from abysmal. Progress has been made in recent years. According to the UNDP, "Over the first decade of the millennium, BiH has achieved progress in a number of areas. The annual average GDP growth of 6 percent has led to a reduction in poverty of almost 4 percent." The government reduced its dependence on foreign aid and remittances from Bosnian expatriates. And the society made strides toward gender equality, as shown by the relatively high parity in education, particularly at the university level.
By continuing to empower civil society, holding the government and its officials accountable and providing equal access to resources and services, Bosnia can continue to pull its people out of poverty and reduce the power of its wartime legacy.
– Olivia Bradley
Photo: Google
https://borgenproject.org/wp-content/uploads/logo.jpg
0
0
Borgen Project
https://borgenproject.org/wp-content/uploads/logo.jpg
Borgen Project
2017-09-25 07:30:34
2020-07-11 18:34:59
Causes of Poverty in Bosnia and Herzegovina