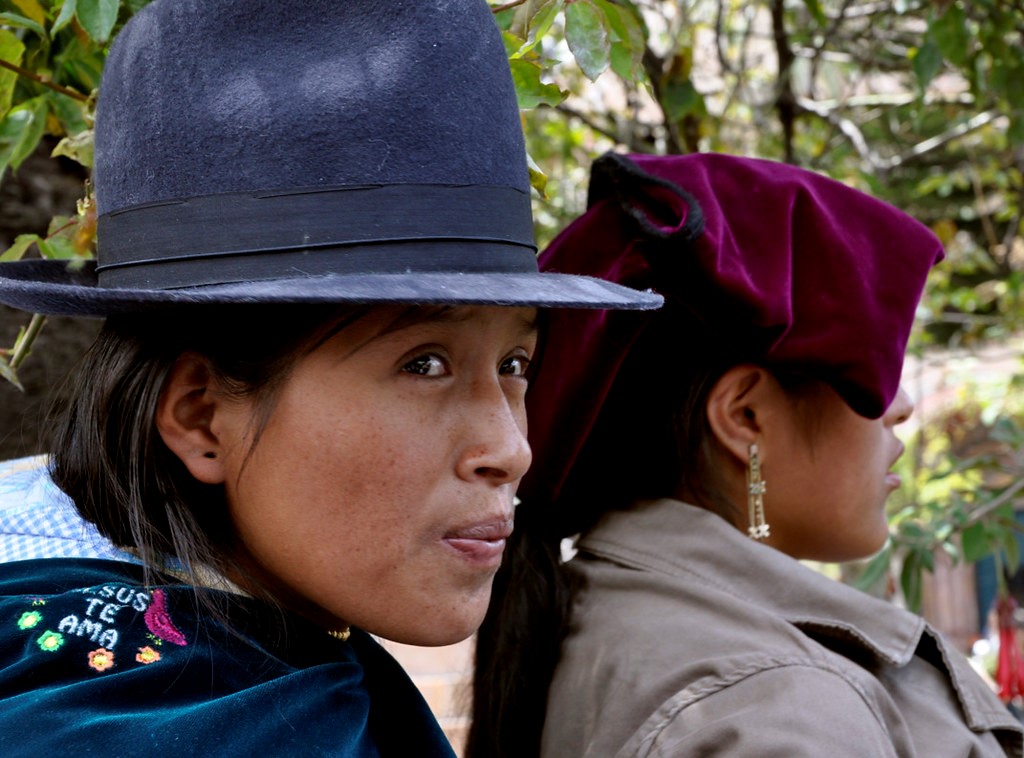 Through the horrors of the COVID-19 pandemic, the Maria Amor Foundation, a nonprofit domestic violence shelter, has housed more than 80 women and 120 children as protection from the threat of domestic and sexual violence. The Borgen Project spoke with the director of the Maria Amor Foundation, Blanca Pacheco Lupercio, to learn more about the fight for women's rights in Ecuador.
Violence Against Women in Ecuador
More than 40% of Ecuadorian women are victims of domestic and sexual violence and 70%  have experienced interpersonal violence in their lifetimes. Women's rights in Ecuador were making steady progress until the COVID-19 pandemic when unemployment peaked in July 2020 at 16.8%. Despite the subsequent trend toward pre-pandemic rates and a new conservative president focused on economic prosperity, many women still lack the resources to leave violent situations in a nation where machismo, or traditional gender roles, are the status quo. "Violence is structural and systemic," says Pacheco Lupercio. "We can't say that all violence ends for women once they enter the shelter."
The Maria Amor Foundation's Services
The Maria Amor Foundation offers three major services to abuse victims: a 24-hour emergency hotline, two domestic violence shelters for women and children and a support program to help survivors create a new and independent life according to their dreams and aspirations.
The Foundation created its first domestic violence shelter in 2004 to provide women with a safe and resourceful space to stay. In 2005, the Foundation created a crisis hotline for victims and reprioritized community outreach to rural areas where victims may lack access to technology. By 2014, the Foundation had also opened an alternative shelter in the outskirts of the city to better serve rural women.
When someone calls the hotline, the Foundation interviews the caller and collects facts to identify a victim. After a risk assessment, the Foundation invites the individual to stay at the Casa Maria Amor, where the individual and their children receive psychological, emotional and medical assistance. The Foundation then provides victims with technical training to sustain an independent lifestyle once they leave the shelter. It offers entrepreneurial skills, legal advice and holistic skills like sewing.
Children exposed to violent situations can also be a casualty in the cycle of domestic and sexual violence. Pacheco says the Foundation's aid programs for children are vital to those who may carry trauma. Child care services and Zoom learning classes for children help survivors build a new life.
How Victims of Violence Regain Independence
When victims leave the shelter, they receive social and legal support to help them form a plan to live independently and without fear of their abusers. The Foundation then connects them with other organizations and support groups like Mujeres Con Exito to assist them as they rediscover independence. "Our job is to… support these women so that one day they can leave independently," says Pacheco.
More than 80 women stay in one of the Foundation's shelters over the course of a year. Pacheco says approximately 15 women and their children live at the Casa Maria Amor for about five to six months at a time. Since the COVID-19 pandemic, women are staying in shelters for longer. Pacheco says the pandemic worsened conditions on the ground. As healthcare facilities were overwhelmed and quarantine was underway, mothers struggled to care for and educate children during the workday.
Women's rights in Ecuador experience violation at all social strata, so the Casa Maria Amor accepts survivors from every walk of life. Pachecho says that although survivors of greater means may have the ability to more easily create a new and independent life, the Casa Maria Amor will not turn away a person in need. In order to keep women out of violent situations, the nation needs to create concrete economic opportunities, Pacheco explains.
Poverty and Women's Rights in Ecuador
Instilled gender roles and a meager education, particularly in rural regions, typically yield low employment prospects for women. Dr. Bernardo Vega, a professor of gynecology and obstetrics at the University of Cuenca, said in an interview with The Borgen Project that women in Ecuador tend to conform to the expectations of the rigid patriarchal system.
Rigid gender roles affect women in tangible ways such as increasing women's likelihood of discontinuing their education. Vega says the average education for an Ecuadorian woman is approximately nine years. He says patriarchal gender roles expect women to forgo schooling and instead get married, have children and work in the home.
Vega says poverty, especially in rural areas, drives the inequality and marginalization of Ecuadorian women. He explains that poorly educated and poverty-stricken women tend to be economically dependent on their husbands. Therefore, they are more likely to suffer domestic and sexual violence. Vega says the social stigma women face for leaving their husbands also motivates them to stay silent in their suffering.
Early Pregnancy in Ecuador
Access to reproductive health and information is not equal across Ecuador. Only recently have educational institutions like high schools begun to provide sexual education. Vega says only 40% of adolescents have a general understanding of sexual and reproductive health and 80% of adolescents do not know where to access a sexual healthcare facility. Furthermore, only 5% of adolescents have ever visited healthcare facilities for information or treatment.
"Early pregnancy is like a door into poverty," says Vega. "Violence and insecurity lead to poverty, like a circle." According to Vega, Ecuador has the second-highest teenage pregnancy rate of all Latin American countries, trailing behind only Venezuela. He says that approximately 52,000 adolescents become pregnant each year in Ecuador, meaning that two out of 10 mothers are adolescents, a number that has risen in recent decades.
Political Involvement and Education Impacts Women's Rights
While the push for women's rights in Ecuador is a long way from guaranteeing egalitarianism, the feminist movement has galvanized women to empower themselves by entering the political sphere. Vega believes a new wave of women politicians can have tangible results in curbing inequity.
Furthermore, a push for educational programs in high schools, like the Plan Nacional de Salud Sexual y Salud Reproductiva, seeks to teach gender roles and sexual reproductive health in order to deconstruct conservative machismo and create a more egalitarian, educated population. This program received a renewal in 2017 and is continuing into 2021.
– Andre Silva
Photo: Flickr
https://borgenproject.org/wp-content/uploads/logo.jpg
0
0
Jennifer Philipp
https://borgenproject.org/wp-content/uploads/logo.jpg
Jennifer Philipp
2021-07-23 07:30:34
2021-07-22 23:47:28
One Shelter's Fight To Protect Women's Rights In Ecuador