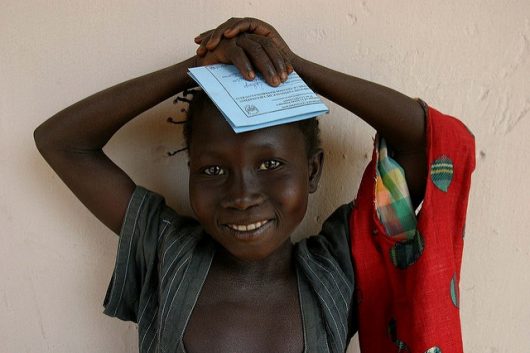 Caring about global health isn't limited to providing mosquito nets and vaccines. It is an expansive endeavor that attempts to deal with illnesses resulting from natural disasters, war and poverty. With this in mind, here are five reasons to care about global health.
Food Borne Illness: The development of international agricultural trade combined with the misuse of antimicrobials has increased the risk of foodbourne illness outbreaks from microbial contamination, chemicals, toxins and undiscovered diseases.
Global Economy: Disease outbreaks strain economies monetarily, but also weaken individual workers' ability to support their families or contribute to society. The biggest hit to many countries affected by disease outbreak is a loss of tourism and consumer confidence. The cost to treat many diseases on such a large scale is astronomical compared to the preventative costs.
Drug Resistance: With new diseases appearing at a rate of one or more per year, known viruses and diseases are becoming increasingly drug resistant, elevating the likelihood of outbreaks. Diseases that were once considered treatable, like tuberculosis, are now becoming drug resistant.
Outbreaks: Transmittable diseases are making their way across oceans via airplane passengers and mosquitoes. Examples include the SARS epidemic in 2003, the outbreak of the H1N1 influenza in 2009 and, most recently, the spread of the Ebola virus in 2014.
Bioterrorism: Both accidental and deliberate outbreaks, whether malicious or simply negligent, pose severe threats globally. Examples include toxic chemical accidents, radionuclear accidents, environmental disasters and intentional release of toxic agents like anthrax and other bioterrorist actions.
There are many more reasons to care about global health in such an interconnected society as is present today. Organizations like the Centers for Disease Control, USAID and the World Health Organization are working to achieve global health security. Investing in global initiatives that increase the probability of early detection and control of communicable diseases can ensure a healthy global economy.
– Rebekah Korn
Photo: Flickr
https://borgenproject.org/wp-content/uploads/logo.jpg
0
0
Kim Thelwell
https://borgenproject.org/wp-content/uploads/logo.jpg
Kim Thelwell
2017-10-16 07:30:15
2018-02-07 12:37:57
5 Reasons Why You Should Care About Global Health