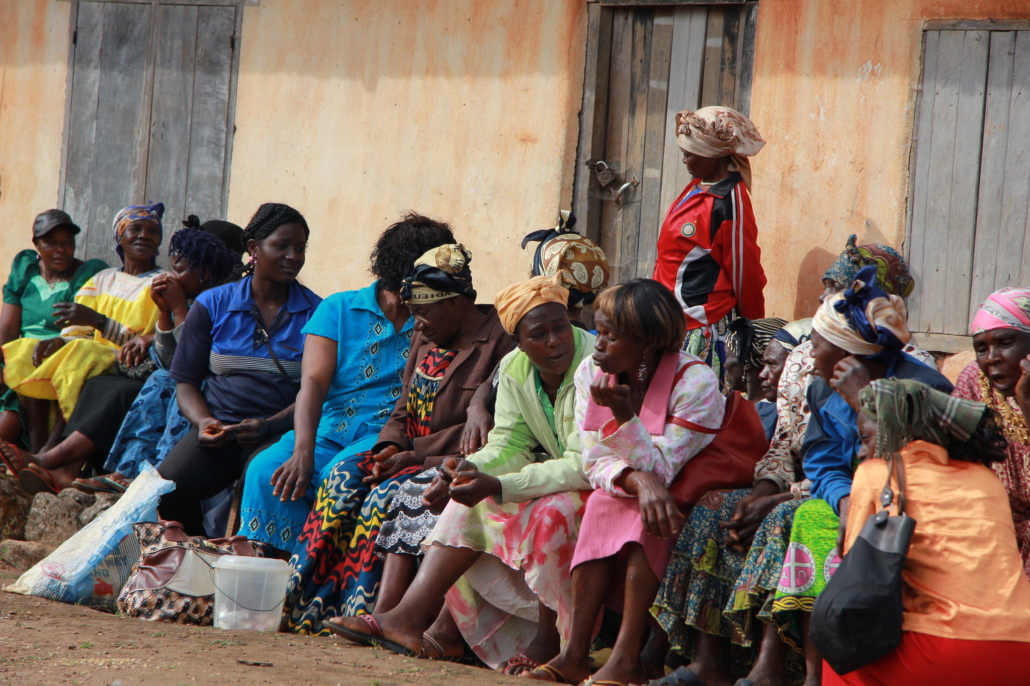 Binance is the world's leading trader of cryptocurrencies. Binance is seeking to open a new hub that will provide jobs to Cameroonians and educate locals on cryptocurrencies. Cryptocurrencies are internet-based currencies without one controlling authority to maintain them. Many seek them out in Africa because they explore economic possibilities many Africans are not privy to due to lacking credit history. Binance's new hub has the chance to offer jobs in an economically bountiful field.
Cryptocurrency in Africa
Cryptocurrency has been gaining traction in Africa as a potential way to improve nations' economic standings, but they are not new to Africa. In Africa, the Central Republic of Africa adopted cryptocurrency as its main currency in April 2022. Other African nations have their forms of cryptocurrency, such as Kenya's M-Pesa (mobile pesa) or Nigeria's eNaira, a digital version of its currency. The Nigerian President, Muhammadu Buhari, publicly stated his hopes and expectations that adopting the eNaira will boost Nigeria's Gross Domestic Product by $29 billion.
It is not an unrealistic expectation because the African cryptocurrency market earned an additional $109 billion by the end of 2021. Cryptocurrency requires a significant alteration to the current infrastructure, which Africa has struggled to build due to its long history of colonialism and civil wars. The lack of infrastructure has left many without banking services. However, cryptocurrencies do not require a direct line to one regional bank. Cryptocurrencies are an international phenomenon that people can connect to with their smartphones. Internet and communications connectivity have been growing in Africa, and the hard work of developing the tech infrastructure in Africa has paid off. Jobs are emerging in the tech sector every day, and cryptocurrency use in Africa will provide another economic boost. Binance's new hub will be a leader in the development and creation of tech and connecting urban and rural Cameroonians.
Poverty in Cameroon
Poverty is an overwhelming factor in everyday life for Cameroonians. About 55% of Cameroon's population lives in poverty. There are many factors, one of which is that the country has a rather undiversified economic portfolio. Cameroon's income and Gross Domestic Product (GDP) rely on the agriculture sector. Agriculture accounts for 15% of the GDP and 62% of the workforce.
The lack of infrastructure that has been a lingering problem for significant portions of Africa is still a concern in Cameroon. Cameroon struggles with infrastructure because they do not have the funding to solve its infrastructure issues. Infrastructure in Cameroon is an expensive endeavor. To make matters worse, the Cameroon government, which many sources cite as weak, does not have the proper funding to fully develop the nation's infrastructure. Infrastructure costs Cameroon $930 million annually. Unfortunately, Cameroon loses $586 million of its infrastructural costs due to infrastructural inefficiencies.
Despite what the numbers might say on the surface, Cameroon's economy has strengthened, and the thought of escaping poverty is a little more real. One of the Cameroon sectors that has found footing and increased its annual earnings is the gas and oil industry. The gas and oil industry earned $465,293,665 at the end of April 2022. This sector has become more reliant and has proven valuable to residents as the income generates economic flow and will decrease regional poverty. The strengthening economy and potentially improving infrastructure are what have convinced international Bitcoin/cryptocurrency operator Binance to move operations into Cameroon. Binance's new hub will provide diversification to Cameroon's economic needs. It will help modernize them to make the country more attractive to international investors.
Technology and Introducing Cryptocurrency in Cameroon
Binance's new hub comes after the company looked at  Cameroon and saw the unlocked potential of Cameroon's tech world. The new hub will be in Yaoundé, to be a hub for Cameroon businesses. The tech world of Cameroon is still in its developmental stages. Technology is an up-and-coming sector for Cameroon's businesses. It is one of the more sought-after fields to lift Cameroon's GDP and boost the economy. Many of the users and developers of the new tech sector are without proper funding to create the promising economic future economists see if Cameroon's tech world can boom.
One of the best ways for Cameroon to create the tech sector is by starting with cryptocurrency. Unfortunately, Cameroon does not regulate cryptocurrency yet and remains an illegal currency. The economic benefits of spreading cryptocurrency in Cameroon, though, are numerous. Introducing any legalized cryptocurrency in Cameroon will create connectivity among regions, one of the causes of poverty in Cameroon. Digital money should provide new opportunities for the government to settle its debts too. Cryptocurrency will force new policy initiatives to regulate the cryptocurrency sector of the economy. Cryptocurrency's introduction into Cameroon will provide further benefits as cryptocurrency's spread will require jobs for people to act as traders, internet connectivity engineers, brokers and more.
Looking Ahead
Binance's new hub will educate Cameroonians on cryptocurrency. It will help them develop their economic portfolios with hands-on experienced cryptocurrency brokers. Binance wants Cameroonians to see the benefits and all the available resources cryptocurrency can create. The goal is for Binance's new hub to become a cultural center that unites Cameroonians and improves how foreign investors look at Cameroon. Overall, the economic benefits of cryptocurrency and Binance's new hub are countless. With cryptocurrency, Cameroon will see economic growth, decreasing poverty rates, increased foreign investments and the feasibility of finding income with Binance's new hub.
– Clara Mulvihill
Photo: Flickr
https://borgenproject.org/wp-content/uploads/logo.jpg
0
0
Naida Jahic
https://borgenproject.org/wp-content/uploads/logo.jpg
Naida Jahic
2022-09-25 01:30:33
2022-09-22 07:42:51
Binance's New Hub For Educating Cameroonians on Cryptocurrency