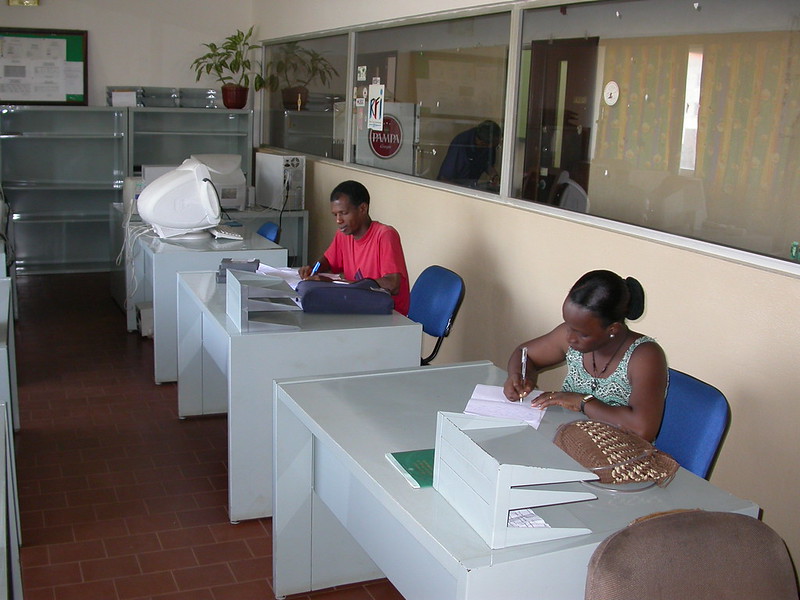 Guinea-Bissau is a country made up of 1.8 million people comprising diverse ethnic groups, different religions and languages. About half of the country's populace lives in urban cities such as Bissau (the capital), and the other half of the population lives in rural areas and depends mostly on subsistence farming. The country, which was once a Portuguese colony, is currently one of the poorest countries in the world, struggles with a large foreign debt and has become a centerpiece for the trade of Latin American drugs. InnovaLab, a social enterprise based in Guinea-Bissau, is working to improve conditions in the country.
The Situation in Guinea-Bissau
According to an interview with a past missionary from BMS World Mission who served in Guinea (Guinea-Bissau's neighboring country), the general West African populace faces many challenges to development. These challenges include the lack of access to sanitary water, lack of access to healthcare and the lack of social mobility. While there are some houses that had solar panels installed to conserve energy, this was not a norm. Most of the populace had to deal with power outages as and when they came.
Despite the country having an abundance of natural resources, Guinea-Bissau faces a chicken and egg problem with regard to its efforts to fight persistent poverty. The country faces constant political and economic stagnation due to the deep-rooted problems within the country. As a result, the population is largely dissatisfied. For instance, one of the recurring problems is that schools do not operate on a daily basis. Additionally, workers do not always receive their wages. Lack of access to a sustainable income and public services limits the long term growth and development of the country's human capital. This in turn stalls solutions to these underlying problems.
Furthermore, the country heavily relies on receiving international aid due to the ongoing domestic instability. International donors do not always release the funds on time, which leads to frequent protests.
InnovaLab Fights Poverty by Promoting Entrepreneurism
InnovaLab fights poverty by setting up an entrepreneurial ecosystem amidst all the country's uncertainties. It does this by supporting and mentoring people through online courses, boot camps and technology-driven initiatives. The founder of InnovaLab is Adulai Bary. InnovaLab was born in 2015 out of the movement of the increasing presence of startups in the markets. Bary's idea for InnovaLab focuses on helping to generate employment, reducing incidences of crime and helping to promote small businesses.
InnovaLab fights poverty in Guinea-Bissau by playing a key role in the backbone of the country's economy. It connects public and private sector organizations to work on innovative projects around new technologies and increased job opportunities. The organization emphasizes the importance of mentoring and incubation resources that it provides to its members. It offers personal business coaching and exclusive invitations to educational and networking events. It also provides consulting on revenue growth and sales to these budding entrepreneurs.
InnovaLab is also opening up a co-working space for people to brainstorm and collaborate in a safe environment. It hopes to attract small businesses, freelancers and startups. These organizations would benefit from 24-hour access to working facilities, free WiFi and housing for a maximum of 15 people. InnovaLab also has an acceleration and expertise center that provides professional services such as finance, legal and accounting services to entrepreneurs. InnovaLab fights poverty by providing opportunities for business owners to get a more in-depth understanding of the problems and opportunities for improvement.
Progress Thus Far
InnovaLab has succeeded in helping various local projects and online businesses come to fruition. Examples of InnovaLab's success stories include Bandim Online (an e-commerce site for domestic products), a community ICT school, Big Technology (a service supplier company) and UBUNTU (a solar energy project). InnovaLab has a variety of other promising entrepreneurial ideas that have yet to meet the funding requirements. Notably, a total of 5,000 people benefitted from InnovaLab's educational courses, and 20 new enterprises were incubated by InnovaLab's efforts. More recently the organization has responded to the impact of COVID-19 on the business environment and economy of Guinea-Bissau. InnovaLab held a virtual forum on the 17th to 19th of July 2020 to initiate and spearhead the brainstorming and collective efforts of private and public sector workers in the fight towards dealing with the pandemic.
In the midst of domestic challenges and uncertainties, InnovaLab is a breakthrough in the entrepreneurial space of Guinea-Bissau. It provides sustainability for small businesses to flourish with the right mentoring and resources. InnovaLab fights poverty by creating a counter-culture to poverty in periods of instability by supporting the growth and cultivation of businesses and startups.
– Mariyah Lia
Photo: Flickr
https://borgenproject.org/wp-content/uploads/logo.jpg
0
0
Kim Thelwell
https://borgenproject.org/wp-content/uploads/logo.jpg
Kim Thelwell
2020-10-26 10:00:07
2020-10-22 20:51:11
The Ways That InnovaLab Fights Poverty