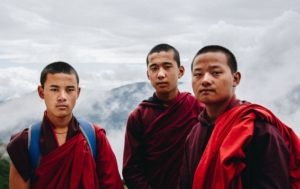 Many often call Bhutan "The Happy Kingdom." The reality, though, is that despite its renowned holistic development philosophy, it is struggling with a severe mental health crisis. Suicide is the sixth leading cause of death at a rate of one almost every 90 hours. However, luckily five organizations are addressing mental health in Bhutan to help alleviate them.
About Mental Health in Bhutan
Among its population of almost 780,000, in 2020, 6,858 cases of mental and behavioral disorders were on record. Meanwhile, infrastructure and licensed professionals are scarce. Only 100 beds exist in the 63 community-based psychiatric units around the country and there have only ever been four psychiatrists working there to date. This translates to roughly one psychiatrist for every 200,000 people, which is similar to Indonesia and India (0.6 psychiatrists per 200,000 people) compared to the United States (33 per 200,000).
Like much of the world, mental health services largely do not receive enough funding. Only 1% of Bhutan's total health expenditure goes toward mental health. Superstitious and traditional beliefs that mental illness are due to black magic and curses still result in people turning to alternative practices and religious healing.
Addressing the acute need for more mental health professionals, services and infrastructure, these five organizations are at the forefront. Here are the five organizations addressing mental health in Bhutan.
5 Organizations Addressing Mental Health in Bhutan
The National Mental Health Program
In July 1997, the government launched its National Mental Health Program, to integrate mental health into general health care. Mental health personnel now receive training in public health care facilities, allowing patients to receive both mental and physical care within the same visit, reducing mental health stigma and building community awareness.
More recently, Her Majesty, The Queen Mother Sangay Choden Wangchuck, has vocalized the need to make mental health a national priority, pushing for more government initiatives to better Bhutan's mental health services. Along with the country's health ministry, these organizations light the path towards an increasingly healthy population.
– Serena Sahiba Singh
Photo: Unsplash
https://borgenproject.org/wp-content/uploads/logo.jpg
0
0
Jennifer Philipp
https://borgenproject.org/wp-content/uploads/logo.jpg
Jennifer Philipp
2022-09-17 07:30:43
2022-09-15 10:23:14
5 Organizations Addressing Mental Health in Bhutan