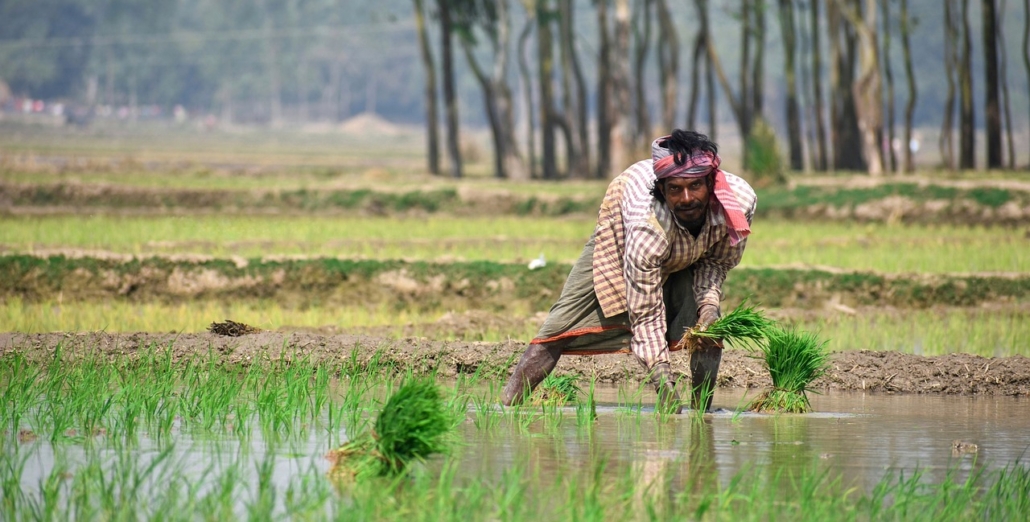 Though India's overall poverty rate was 14.96% in 2019–21, in the state of Kerala, the poverty rate was only 0.55% in the same period. Although it has a low per-capita income like other developing states, Kerala has managed to maintain a quality of life comparable to developed nations, as indicated by high literacy, few infant mortalities and a low birth rate. This has been achieved thanks to the Kerala government's unique approach to poverty alleviation, which scholars have termed "the Kerala model of development." Here is some information about Kerala's revolutionary approach to poverty alleviation.
Successes of Kerala's Revolutionary Approach to Poverty Alleviation
Specifically, the Kerala model emphasizes local wealth redistribution programs amidst a political culture of fiery anti-poverty activism. Since 2016, the Left Democratic Front has led the state. Consider its Five-Year Plan 2022–2027, which emphasizes spending on housing, job creation and other progressive policies to tackle remaining poverty. One recent policy has relieved all the living expenses (health care, shelter, food, welfare) of the 64,000 remaining impoverished families in Kerala. The plan emphasizes "health, education, housing, social welfare, social justice, and gender justice."
It is clear from this that the Left government prioritizes the needs and civil liberties of lower-income and marginalized people, thus integrating them more fully into the economy and creating productive forces. Some scholars have argued that Kerala's success testifies to the effectiveness of Keynesianism, a school of economic thought that asserts that government intervention in the economy (via social programs, regulations, etc.) spurs growth. 
During the COVID-19 crisis, international organizations and media lauded Kerala for its vigilance in mitigating COVID-induced hardships. Initiatives included tracking and tracing, increased pension benefits, subsidized loans and food rations. In May 2020, the Kerala government disbursed seven months' worth of pension to 4.4 million households. In times of economic crisis, the people need bread; and the state of Kerala needs no reminder. It gave 15 kg of free grain to all families regardless of income status. Every month, it distributed food kits with essential staples to people eligible for rations.
Kerala's Support for Agrarian Workers
Whereas the Kerala model emphasizes wealth redistribution and welfare programs, other states have undergone a shift toward deregulation and neoliberalism since economic reforms in 1991. The changing economic situation has negatively impacted the livelihoods of India's small farmers, who comprise 60% of the subcontinent's population. In order to corporatize the agricultural sector, the government has increased trade liberalization, cut down agricultural subsidies for small farmers, and — more recently under Prime Minister Modi — withdrawn credit banknotes that favored local markets. As a result, prices and small farmers' incomes have plummeted. 
Labor laws have also changed. Striking has lost its efficacy due to a 2020 law requiring 60-day notices; working duration has risen from 8 to 12 hours per day in Karnataka, which will perhaps set a precedent for other states; and unionization has become more difficult. India's farm-dependent population has fallen from 59% in 1991 to 45.6% in 2019–20.
The crisis is so severe that 30 farm-dependent people commit suicide daily, in many cases due to unpayable debts. Ever since the Indian agrarian crisis began, Kerala has been at the forefront of the fight to protect small farmers' interests. In 1999, multiple groups convened in Kerala, including a farmers' union and the Communist Party of India (Marxist), or CPI(M), to form the Brahmagiri Development Society (BDS). The BDS provides livestock farms, veterinary services and mortality insurance for farmers in Kerala and neighboring states. By bypassing corporate intermediaries, it offers livestock at fair prices and thus increases farmers' incomes.
Even in the midst of the Indian agrarian crisis, Kerala's social democratic style of development offers its farmers the ability to live healthy, plentiful lives. Through the BDS, Kerala has consistently challenged the Indian State's attempted corporatization of the agricultural sector. 
Lessons from Kerala's Revolutionary Approach
From 2020 to 2021, three unpopular bills passed by Modi's ruling Bharatiya Janata Party (BJP) prompted a national farmers' protest and strike that garnered 250 million people, breaking the record for the largest demonstration in human history. The bills effectively allow big agribusinesses to hoard produce and decide prices. 
It is in such a context that Kerala's social policies inspire the new generation, who are increasingly understanding the power held by the masses. But Kerala's current leaders know that they must maintain a balance between social welfare and infrastructure. They wish to avoid the three traps of high welfare/low growth; low welfare/high growth, as shown by the Gujarat Model; and low welfare/low growth, as shown by the Uttar Pradesh Model. Since 1999, the Kerala Infrastructure Fund Board has invested $1.85 billion USD into various sectors, including IT development and electricity. The Left government demonstrates to India that high welfare and high growth are not mutually exclusive. 
Kerala's Finance Minister T. M. Thomas Isaac, a Central Committee member of the CPI(M), said in an interview with The Tricontinental that Kerala plans to build the "Kerala-Fibre Optic Network." This will be "a superhighway of internet owned by the state" that will ensure free Internet for every Keralan citizen.
"We are not a socialist country", says Isaac, "we are part of Indian capitalism. But in this part, within the limitations, we shall design a society that will inspire all progressive-thinking people in India. Yes, it is possible to build something different. That's the idea of Kerala."
– Eric Huang
Photo: Pixabay
https://borgenproject.org/wp-content/uploads/logo.jpg
0
0
Yuki
https://borgenproject.org/wp-content/uploads/logo.jpg
Yuki
2023-10-21 01:30:55
2023-10-17 14:11:32
Kerala's Revolutionary Approach to Poverty Alleviation