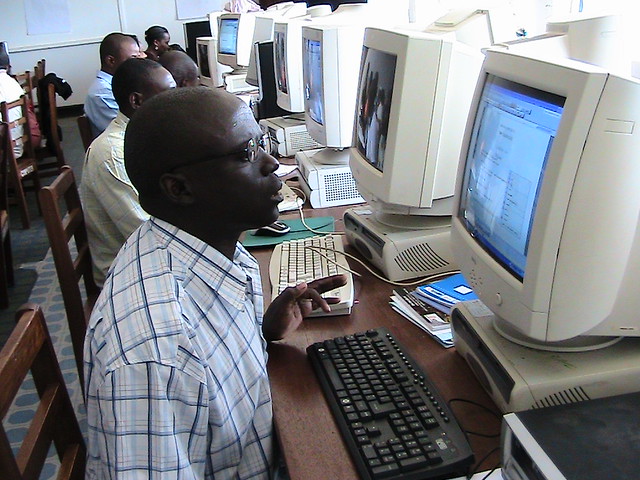 Africa stands as a vast and untapped continent that holds high promise for harnessing the power of the Internet. As better Internet access in Africa increases, more people are using the tools of the Internet to empower themselves. They are additionally using it to fuel innovation to find solutions to many of their problems. A term that has started gaining emphasis concerning the Internet in Africa is The Internet of Things. It presents a harmony between hardware and software systems toward the goal of automating many different aspects of society. According to McKinsey & Company, the Internet of Things "has a total potential economic impact of $3.9 trillion" in Africa, meaning that Africans who properly tap into that potential can wield its power to empower themselves.
An important aspect of the Internet of Things is how simple it is for common African citizens to create apps that can provide amazing solutions that address specific and local problems. With a basic education in technological skills, anyone can bring electricity to a village or proper air conditioning to houses in their neighborhood.
Investing in Better Internet Access in Africa
Many global internet companies are attempting to accelerate the expansion of the Internet in Africa by heavily investing in the continent. One example is that "with Internet.org, Facebook wants to provide millions of people…in Africa, with access to the Internet." This access would be provided for free. Africans can harness this Internet for startups and other entrepreneurial pursuits. These pursuits can boost African nations' ability to be competitive in the global economy.
In the Congo, Tujiung is "a computer resource center for women coping with violence." This is essential for the recovery of many women who are victims of the violence that has become rampant due to the political instability in the country. Tujiung provides women with access to information, education and support services through the Internet. This line of communication can help women effectively cope with violence. Additionally, it empowers them to move past being a victim and strive for a normal life.
Making Africa Computer-Literate
With overall low computer literacy in Africa, women are striving to fill in open jobs. For example, a volunteer group called Help to Help attempts to improve gender equality by having boot camps that teach young Tanzanian women how to code and develop their tech skills. Those girls are empowered by their newly developed skills to get into tech careers that propel them to the forefront of innovation in Africa.
The Internet, with its amazing capabilities, provides promise for the biggest continent in the world, Africa. The Internet is rapidly growing in Africa. Better Internet access in Africa results in rapidly increasing empowerment for African citizens. Women are pushing to gain technological literacy. Their skills give them the ability to gain more equality in the workplace and society at large.
-Anish Kelkar
Photo: Flickr
https://borgenproject.org/wp-content/uploads/logo.jpg
0
0
Kim Thelwell
https://borgenproject.org/wp-content/uploads/logo.jpg
Kim Thelwell
2019-07-21 05:37:04
2019-08-14 10:29:58
How Better Internet Access in Africa is Empowering Its People