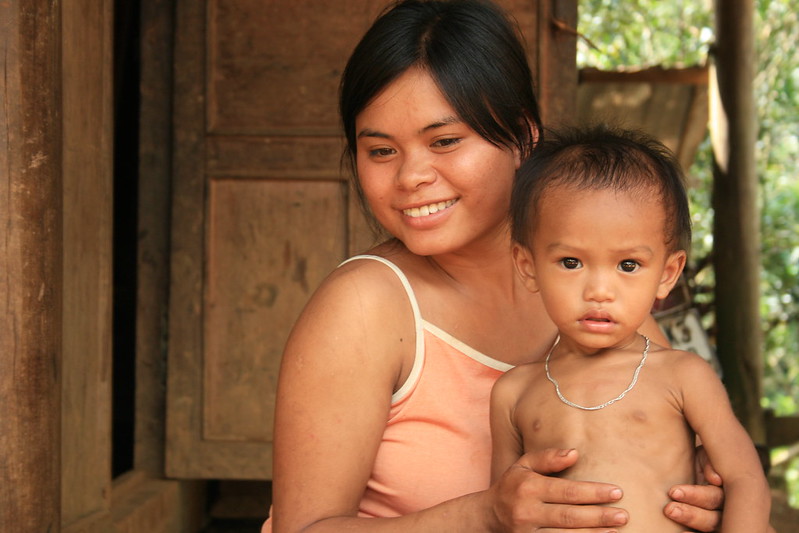 Vietnam has a notoriously fragmented, scattered and inefficient health care provider market. With more than 50,000 clinics across the country, it is difficult to book appointments or make accurate decisions about which doctors or clinics will best serve the health needs within a specific price range. The Vietnamese start-up, Docosan, provides customers with a single database of clinics filtered by the location and medical need.
Additionally, the app offers prices and reviews and gives customers the ability to book appointments. As a private firm, this startup streamlines health care in Vietnam and makes the health care market accessible to all.
A Notoriously Fragmented and Overextended Market
Before 1990, hospitals operated under a socialist model that discouraged any profit motive. However, after the early 1990 hospital reforms, hospitals began to charge private fees. The result was an improvement in the quality of health care in Vietnam. From 1990 to 2015, life expectancy increased from 71 to 76 and infant mortality decreased from 58 deaths for every 1,000 deaths to 18. In addition, underweight infants decreased from 37% of the population to only 14%.
Nonetheless, serious administrative problems remain. In Vietnam, a total of 1,531 hospitals exist with more than 50,000 clinics. This abundance of providers has resulted in a scrambled system that leads to overextension of resources and administrative capacity. Although an overflow of health care providers exists, the usage is concentrated. For example, private health care providers make up only 6% of all health care facilities while private health care providers provide 60% of outpatient services. Moreover, the private health care providers are almost exclusively located in urban areas. As a study on public hospital governance found, 48% of patients traveled from the provinces to the central providers.
As a result, the system is fragmented and overextended while most patients are concentrated in a minority of providers in the central and provincial hospitals. For instance, bed occupancy rates have reached between 120% and 160% in central hospitals. Three patients per bed is not an uncommon phenomenon.
Hospitals and Clinics
All of this begs the question, why do people choose hospitals much farther away than closer clinics to wait in long lines and receive only a portion of the required care? A part of the explanation can be simply that large national hospitals provide better care with more resources. Yet, a cultural explanation also provides insight into this question. By having an abundance of options and no central database to receive the necessary information to choose which doctor or hospital to receive care from, many Vietnamese rely on the recommendations of friends and families. The Vietnamese health care provider market is overextended and simultaneously concentrated in a select few hospitals. As a result, there are long wait times, resource scarcity in most hospitals and an overall lack of accurate market signals, which create inefficiencies in and of themselves.
Docosan
In other words, a need exists to consolidate the information and make booking appointments more accessible. However, many have responded to meet this need. In collaboration with the Ministry of Information and Communication, the Ministry of Health launched a virtual platform to connect doctors and patients. Moreover, private start-ups like Pharmicity, Buy Med and e-Doctor have variations of a forum like this as each one seeks to streamline healthcare providers.
The Docosan application breaks down its search by both geography and health need. From there, it presents a set of doctors within the parameters for users to compare prices and reviews. Customers also have the opportunity to choose a doctor and set up an appointment. In essence, Docosan is significantly improving the market by centralizing the information, providing user-friendly access to the information and giving customers the ability to book appointments through a service that is free for users.
Although this may sound rudimentary, it is revolutionary. Now, customers no longer need to instinctively head to the large central hospitals with no appointment or idea if the hospital will provide the care they need. Customers can find the appropriate hospital or doctor and book an appointment. Meanwhile, doctors can reach a more extensive customer base while focusing more on patients by handing administrative tasks to Docosan. Beth Ann Lopez, a former Peace Corp and USAID worker who moved to Southeast Asia, founded Docosan in February 2020. As of October 2020, the platform had more than 70 doctors and 2,000 users. However, the numbers expeditiously increased to 50,000 users and more than 300 health care providers by April 2021. Therefore, scaling may be a problem as the number of users increases by 20% to 40% a month.
Looking Ahead
Nevertheless, Docosan received a massive boost in funding to help with this problem of scaling. In April 2021, Docosan received more than $1 million in seed funding that the Taiwanese-based firm, AppWorks, led. Docosan claims this is the largest seed funding for a Vietnamese health tech firm. With this boost, Docosan is looking to increase its specialized care options. This seed funding has brought high expectations. As Lopez, says, "Our long-term goal with Docosan is to transform how people access health care in Vietnam. We want it to be as easy as booking a taxi on an app." Docosan is setting out to revolutionize health care in Vietnam by simply streamlining the decision process.
– Vincenzo Caporale
Photo: Flickr
https://borgenproject.org/wp-content/uploads/logo.jpg
0
0
Evan Winslow
https://borgenproject.org/wp-content/uploads/logo.jpg
Evan Winslow
2021-06-05 07:30:19
2022-03-28 08:37:27
Startup Streamlines Health Care in Vietnam