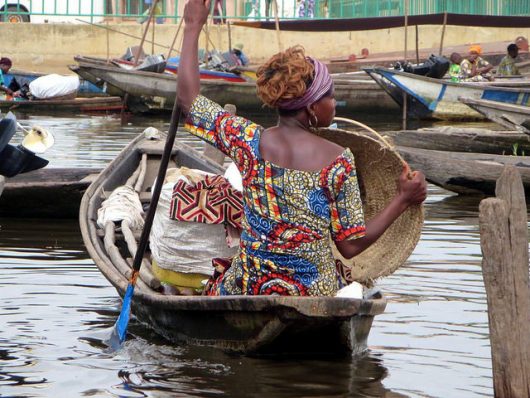 Benin, a country of 9.4 million people and 113,000 square miles, is known to  be one of the most stable and inclusive democracies in Africa. The country has seen consistent GDP growth over the past two decades, between 4 and 5 percent annually, with even higher rates in 2013 (7.7 percent) and 2014 (6.4 percent). However, political stability and economic growth have not lessened the poverty rate in Benin. Instead, the country's poverty rate has been rising.
Despite the GDP, Poverty Rates are Climbing
In 2006, the poverty rate in Benin stood at 37.5 percent, dropping slightly to 35.2 percent in 2009. It then began to rise again, reaching 36.2 percent in 2011 and 40.1 percent in 2015.
How is it that GDP growth has gone hand-in-hand with rising poverty rates?
Economic Vulnerabilities
Twenty-five percent of Benin's GDP is based on agricultural production. Environmental factors, like drought and severe weather conditions, affect the economy's predictability and stability. Additionally, production tools are outdated, infrastructure is inadequate, and financing is absent.
Benin's economy is largely dependent  on informal re-export and transit trade with Nigeria, which makes up about 20 percent of the country's GDP. Informal labor employs over 90 percent of the country's labor force and makes up roughly 65 percent of the overall GDP. According to the World Bank, "events in Nigeria can have considerable impact on Benin and create uncertainty in its fiscal space." African Economic Outlook has reported that the recent economic slowdown in Benin is in part due to lower growth in Nigeria.
Recent Attempts at Reducing Poverty
Benin has been formally trying to fight poverty since 1999. In 2000, the country implemented the Interim Poverty Reduction Strategy (I-PRS). It  then enacted the Poverty Reduction Strategy (PRS 1) for 2003-2005, the Growth and Poverty Reduction Strategy (GPRS 2) for 2007-2009, and most recently the Growth and Poverty Reduction Strategy (GPRS 3) for 2011-2015.
These strategies aimed to bolster the rural economy, control demographic growth, reduce gender inequality, strengthen basic infrastructure, and enrich a microcredit policy–especially for women. Some progress has been measured, with Benin's Doing Business ranking moving from 158th in 2015 to 155th in 2016.
Building a Diverse Economy from Within
With reliance on Nigeria and agriculture, Benin has the opportunity to improve its business environment from within, becoming more attractive to domestic and foreign investors. Increasing access to credit and infrastructure, such as electricity, will also be key in generating and sustaining business development.
Continuing its efforts to ensure the equal geographical distribution of resources, including access to health and education, and increasing economic opportunities for women will be instrumental for Benin to overcome the steady level of poverty its people have been facing.
– Joseph Dover
Photo: Flickr
https://borgenproject.org/wp-content/uploads/logo.jpg
0
0
Amy
https://borgenproject.org/wp-content/uploads/logo.jpg
Amy
2017-09-19 07:30:47
2020-07-01 19:31:29
The Mysterious Case of the Poverty Rate in Benin