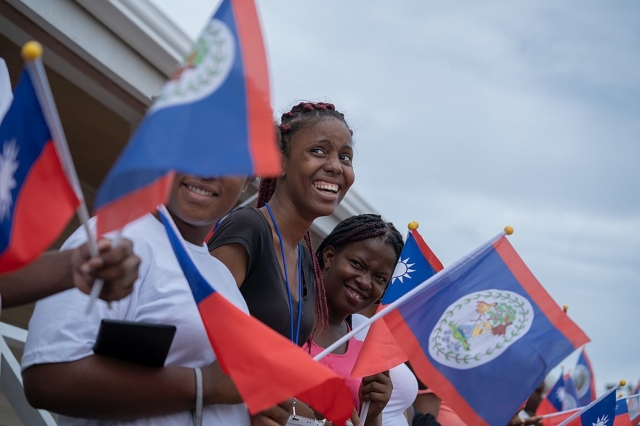 Although gender roles in the Americas are constantly evolving, Belizean women still face discrimination. Women make up more than 50% of Belize's population, yet they are approximately 30% less likely to have the same opportunities as their male counterparts. Belizean women also have little representation in the country's political, social and economic spheres. The fight for women's rights in Belize aims to remedy gender-biased treatment by prioritizing equality.
Gender Roles and Gender Gaps
Gender roles in Belize are typically traditional, with significant value placed on marriage and childbearing for women. Belizean women are often expected to stay home and look after the children, while men are the primary breadwinners. In families living in poverty, women often depend on men for economic stability.
The rate of employed people older than 15 and living under the international poverty line in Belize falls at 8.8% for women and 11.3% for men. However, the U.N.  Women Count Data Hub finds that Belize's unemployment rate for people older than 15 is 9.8% for women but only 4.6% for men.
In regard to political representation, women held only 12.5% of the seats in the nation's parliament as of February 2021. Women in Belize also face exploitation in the workforce, earning "only 56% of the income" earned by their male counterparts, according to Statista. Yet, in terms of literacy rates for people older than 15, Belizean men and women are on par at 70.3%.
Belize's gender gap is often attributed to chauvinistic societal standards that favor men and traditional masculinity. Additionally, the lack of gender-based data makes it difficult to assess the true state of women's rights in Belize. Only about 37% of the data needed to monitor sectors such as unpaid domestic work and violence against women was available as of December 2020.
Violence Against Belizean Women
In the year 1992, "the Belize Domestic Violence Act was passed." The act was reenacted in 2007, with broadened and extended protections. The Women's Commission of Belize is an instrumental figure in gender-responsive legislative reform and women's rights.
In June 2010, the Belizean government adopted the three-year National Gender-based Violence Plan of Action, which aimed to remedy the domestic violence, assault and abuse that disproportionately affects women and young girls. The Women's Commission also developed a "domestic violence protocol" for Belizean police, "with the goal of improving the effectiveness of police investigative practices in addressing violence against women."
However, many Belizean women continue to suffer violence, especially those who live in rural areas. More than 70% of rural women experience violence at the hands of their partners. Not only do these women often lack basic infrastructural resources but they also face difficulties in accessing protective services. Additionally, domestic violence studies often overlook Belizean women in rural areas.
Improving Women's Rights in Belize
In order to promote gender equity, the United Nations Development Programme (UNDP) guided the creation of the 2017-2021 Country Programme Document (CPD). The CPD outlines a program that prioritizes three focal areas covering issues such as safety, sustainability, health, justice and resilience, "with gender as a cross-cutting theme." As the CPD addresses poverty, the CPD also aims to address gender equity as part of bettering Belize.
In addition to helping develop domestic violence protocol for law enforcement, the National Women's Commission of Belize partners with organizations such as the Belize Crime Observatory and the Ministry of Human Development, Families & Indigenous People's Affairs. As an advisory board to the government, the Commission promotes women's rights in Belize through political and social advocacy and provides resources to women facing domestic abuse.
In a year, the Belizean police receive more than 2,000 "domestic and sexual violence reports." However, victims often endure "unfair treatment when reporting." The National Women's Commission aims to remedy this with the launch of the Gender-Based Violence Services Complaint Form in 2020. The form encourages reporting and identifies the authorities involved in unjust treatment.
Efforts from the government and organizations contribute to a more equitable future for women in Belize, empowering women to rise out of poverty.
– Cory Utsey
Photo: Wikimedia Commons
https://borgenproject.org/wp-content/uploads/logo.jpg
0
0
Kim Thelwell
https://borgenproject.org/wp-content/uploads/logo.jpg
Kim Thelwell
2021-08-19 07:30:45
2021-08-19 00:50:29
Examining Women's Rights in Belize