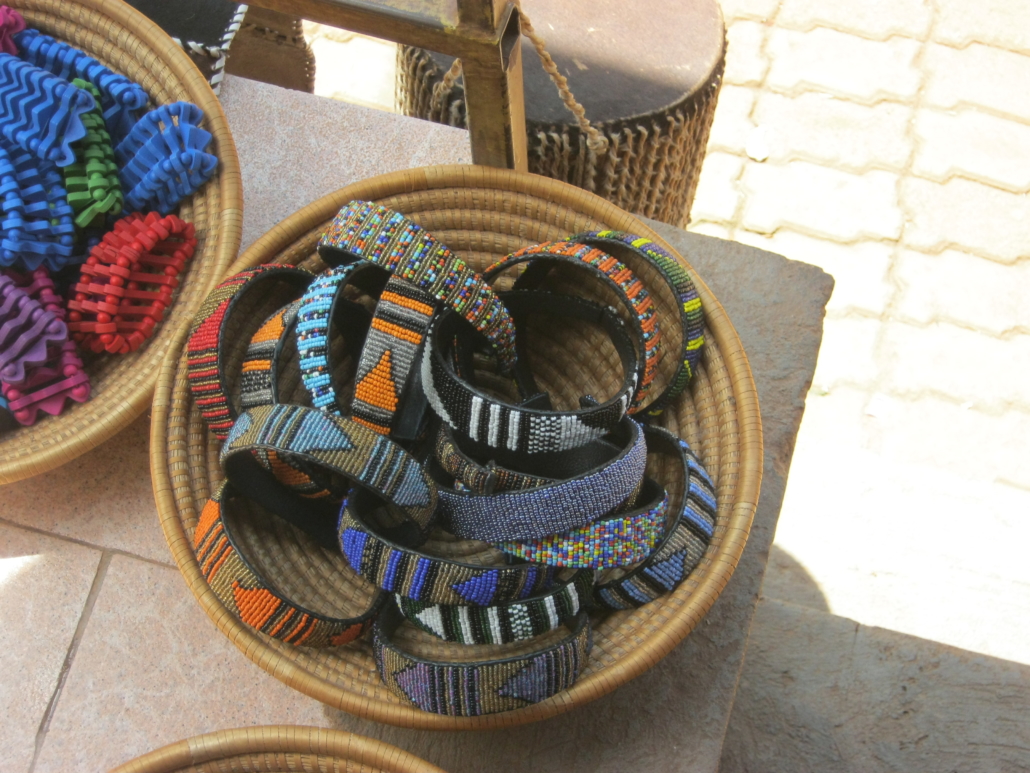 Creating sustainable poverty reduction programs is the key to enduring change. Several organizations have employed a business model that encourages small-scale growth through social events, fashion and business ownership to create sustainable poverty reduction. Using jewelry as a bridge, organizations such as the Noonday Collection and BeadforLife have connected groups of people around the globe. Through training programs and fundraisers, these organizations have assisted thousands in impoverished nations.
Noonday Collection
The Noonday Collection has helped create 4,500 jobs for jewelry artisans in 15 countries around the globe in the past decade. The first jewelers they partnered with, Jalia and Daniel, now provide free daycare and hundreds of jobs to their community in Uganda. In India, Noonday Collection works with Moon and Sunita, who offer microloans to other artisans in their country and have provided scholarships to over 1,000 children. In Peru, Noonday works with Fermin, a third-generation silversmith who looks for people needing jobs, especially rural citizens who travel to Lima for work.  
That is only half of Noonday Collection's business model. They call themselves a "sisterhood of passionate, purposeful women," seeking dedicated individuals in wealthy countries to raise awareness for the jewelry Jalia, Daniel, Moon, Sunita, Fermin and others craft. At Trunk Shows in their homes, women in the United States showcase jewelry from the collection and share Noonday Collection's story with others. In addition, these Ambassadors earn a commission on their sales, helping support themselves as well. These Trunk Shows fuse fashion, socialization, business and a cause into a single event. It's a perfect example of how fighting poverty can provide jobs to more than just those in third-world countries. 
This collaborative business model has served Noonday Collection well. Company founder, Jessica Honegger, started the business to raise money to adopt a son from Rwanda. It was on that trip that she met Jalia and Daniel—a meeting which led to the creation of what became a 17 million dollar company in only seven years.  
BeadforLife
BeadforLife, too, fosters sustainable industry worldwide. They began their work in 2004, when its founders met a woman in Uganda making paper beads, while also working in a rock quarry for only 1 dollar a day. BeadforLife wanted to help her market her beads. Since then, their efforts grew into an initiative that has trained thousands of jewelry artisans and positively affected over 40,000 people.
Apart from bead-making, BeadforLife has assisted 750 female shea butter farmers in Northern Uganda and helped more than 250 refugees return to their farms via an ox-plow cooperative. They also founded the Street Business School in 2013, with the goal of achieving a sustainable poverty-reduction effort. It currently operates in 21 countries and is partnering with 66 NGOs aiming "to help 1 million women out of poverty by 2027." The school has trained more than 20,000 women so far, with inspiring results. Two years after graduating, 89% of women own a business, with 42 % owning two or more. On average, graduates see a 211% income boost.
Unfortunately, COVID-19 hit BeadforLife hard. Previously, their U.S.-based representatives hosted BeadParties to market the hand-crafted jewelry and shea butter products. Such gatherings disappeared because of crowd size regulations. While hosts can still have virtual parties, BeadforLife decided to suspend its retail sales for several months. The silver lining is that all their current bead makers are also graduates of their Street Business School and have other ways of providing for their families. 
"[A]t the end of the day, we all want the same things to be seen, to be accepted, to be known, to be loved," Jessica Honegger wrote in her 2018 book Imperfect Courage. Businesses like Noonday Collection and BeadforLife help artisans around the world realize their worth and sustain their art. 
– Jonathan Helton
Photo: Wikimedia Commons
https://borgenproject.org/wp-content/uploads/logo.jpg
0
0
Lynsey Alexander
https://borgenproject.org/wp-content/uploads/logo.jpg
Lynsey Alexander
2020-07-28 14:31:15
2020-07-29 06:11:00
Crafting Sustainable Poverty Reduction One Bead at a Time