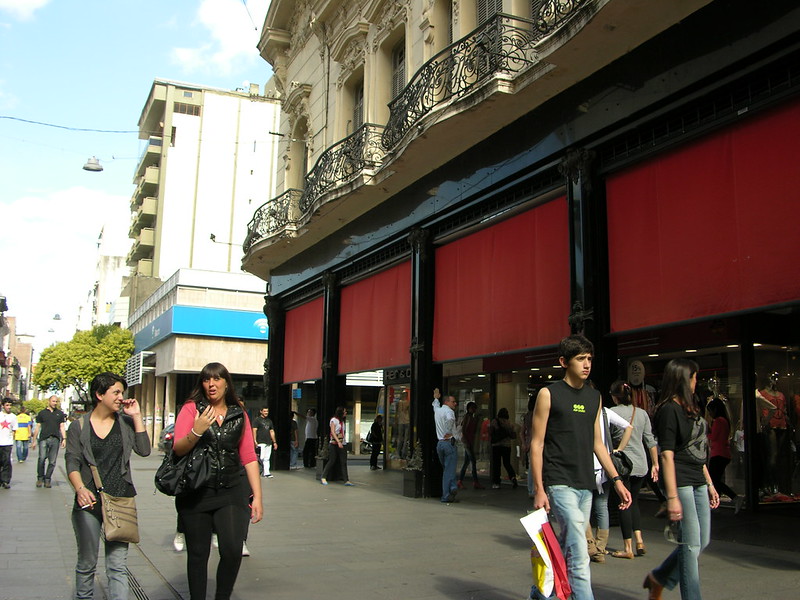 Argentina is the home of skilled rural artisans. Furthermore, it has an abundance of natural fibers, cultural craftsmanship and citizens eager to find employment. Slow fashion has allowed artisans to escape an exploitative fashion system. As such, this system pressures workers to toil in illegal sweatshops called talleres clandestinos. Brands and consumers that support slow fashion in Argentina uplifts artisans to earn a fair, living wage, respect from others for their artisanal skills and preserve their cultural techniques.
Slow Fashion
Slow fashion in Argentina has emerged through different initiatives. Organizations and businesses seek to make clothing with a positive social and environmental impact. The first edition of the Slow Fashion Authentic Argentino fashion contest launched in the city of Rosario in 2015. Additionally, the city municipality supported this federal initiative to promote slow fashion in all Argentinian provinces and to award designers on tailoring and sewing, textile comfort, garment functionality and innovation. Argentina Sustainable Fashion Association emerged to generate a network of artisans, producers, suppliers, designers and entrepreneurs working in sustainability in 2018.  Furthermore, it actively spreads awareness of sustainable fashion to Argentina's general public through different initiatives, partnerships and projects.
Highlighting Hecho por Nosotros
Hecho por Nosotros is a nonprofit that holds consultative status with the United Nations. It uplifts local Argentinian producers by providing consistent, full access to global markets. Additionally, Hecho por Nosotros strives to change mindsets to create a new sustainability paradigm for the fashion industry. Its work has received endorsement from programs that aim to unite and advance sustainability actions such as the C&A Foundation, BCorps, ASHOKA Fellow, GlobalizerX and Fabric of Change by ASHOKA.
Hecho por Nosotros partners with animana, an Argentinian ethical fashion brand. Moreover, it has provided jobs to more than 3,000 artisans by increasing capacity to 364 artisan groups and 27 fiber producers over the last 10 years. Furthermore, it created a business network of 7,500 artisans to integrate them into global markets and trained 1,500 student designers in sustainable fashion. Big fashion houses exploit Latin American artisans. As a result, Argentina has combated this by purchasing quality materials and elaborate embroidery for extremely low prices and then marking it up to 1,000 times.
Slow Fashion Benefits
Slow fashion in Argentina allows artisans to escape the cycle of poverty by providing access to global markets. In addition, these markets allow them to sell their products. This provides them with solutions to Argentina's high export tariffs and protectionist trade policies that have led to mounting unemployment rates. As a result, one-third of the population lives in poverty.
Consumers and brands that support slow fashion in Argentina allow artisans to prosper. It effectively uplifts them from the cycle of poverty, helps preserve traditional artisanal activities and shifts the focus to sustainable production. This leads to empowered communities producing high-quality products for conscious consumers all over the world.
– Giselle Magana
Photo: Flickr
https://borgenproject.org/wp-content/uploads/logo.jpg
0
0
Kim Thelwell
https://borgenproject.org/wp-content/uploads/logo.jpg
Kim Thelwell
2021-04-01 20:28:45
2021-04-08 20:28:58
Poverty and Slow Fashion in Argentina