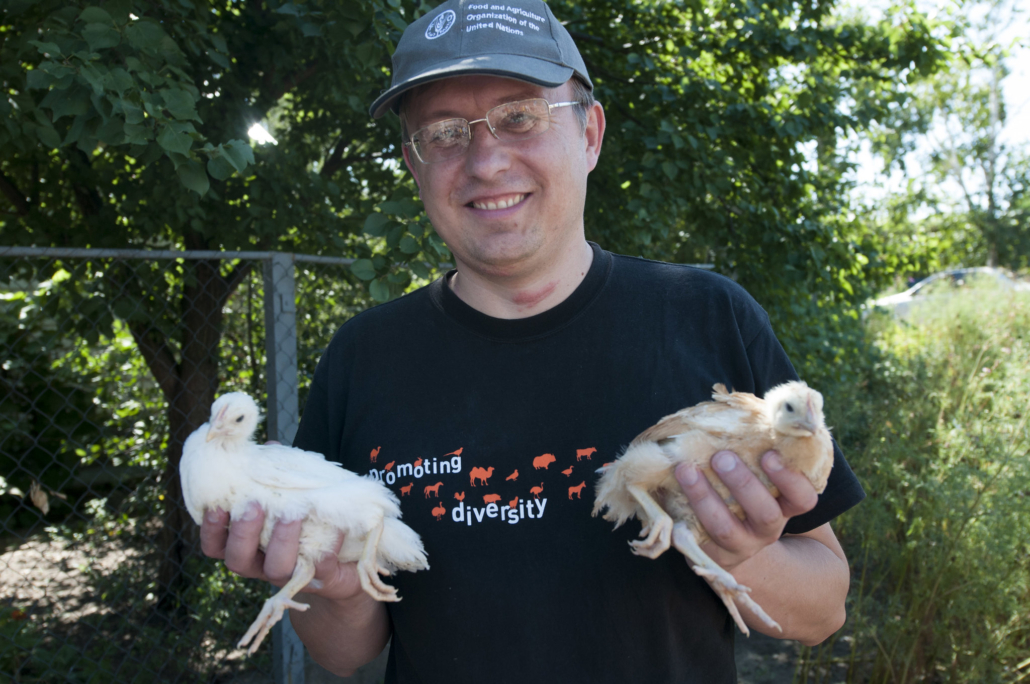 The Russian invasion of Ukraine has hindered Ukrainian agricultural production and jeopardized the food supply to the most vulnerable parts of the world. This threatens the food security of millions of people and hinders efforts to tackle global food insecurity.
The Breadbasket of Europe
Ukraine and Russia are the world's largest suppliers of sunflower products, barley, maize and wheat. Due to its ample agricultural land and vast production of grains, Ukraine is known as the "breadbasket of Europe."
According to the United Nations, about 821 million people suffered from hunger in 2021. The impact of the Russia-Ukraine war on food prices and the supply of important food supplies has exacerbated hunger, especially among import-dependent developing countries in the Middle East and Africa. For instance, about half of the wheat imports in Tunisia and Lebanon come from Ukraine. Food prices are increasing, and according to the projections of the World Trade Organization, the world should expect further increases if the conflict does not resolve soon.
AGRI-Ukraine: Supporting Ukrainian Farmers
In 2022, the price of wheat increased by about 60%, largely due to the impacts of the Russian invasion, a consequence that significantly affects net food-importing countries. During these times of crisis, support for Ukrainian farmers will help to tackle global food insecurity.
In January 2023, the U.S. Agency for International Development (USAID) and German multinational biotechnology company Bayer agreed to donate "high-quality vegetable seeds to Ukrainian farmers" to "bolster Ukraine's export and agricultural sector needs," the USAID website explains.
Bayer has partnered with USAID's Agriculture Resilience Initiative for Ukraine (AGRI-Ukraine). This initiative builds on the previously established partnership between AGRI-Ukraine and Bayer, launched in October 2022, to specifically aid Ukrainian farmers and tackle global food insecurity.
Bayer will provide Ukrainian farmers with carrot seeds and USAID will distribute the donation to destitute farmers, with a foremost focus on households in "newly-liberated areas." The first batch will cover as many as 25,000 homes and smallholder farmers, and over the growing cycle, USAID and Bayer will assess the need for more seeds.
This is a notable example of what can be achieved when the U.S. government and the private sector join forces. These kinds of partnerships have a tremendous positive impact on countries in need of aid.
Bayer for Ukraine
Bayer has supported Ukraine's agriculture sector for more than 25 years. As part of its participation in AGRI-Ukraine, Bayer is additionally committing more than $35 million to increase the capacity of its Ukraine-based seed processing facility. Furthermore, the German multinational company has contributed "more than 40,000 bags of corn seed" and additional monetary support to secure a "mechanical mine clearing machine" for 1,750 small-scale farmers, enabling them to conduct their farming activities safely with the support of the U.S. Department of State-funded demining activities.
AGRI-Ukraine supports Ukrainian farmers' access to necessary agricultural commodities, such as fertilizers, seeds and pesticides. Such efforts substantially increase the capacity of Ukrainian businesses to process agricultural goods and export them successfully on the international market.
Restriction in world trade has a snowball effect that impacts the entire global system. An export restriction in one country might provoke export restrictions in other countries, which will cause shortages in goods that states cannot supply themselves. Likewise, the war in Ukraine disrupts food markets, mainly through increasing prices for grains and oilseeds, which has dire ramifications for developing countries in the Middle East and Africa. Bayer's contribution to AGRI-Ukraine illustrates the benefits of government and private sector collaborations and how joint efforts can help to resolve even the most complex issues.
– Nino Basaria
Photo: Flickr
https://borgenproject.org/wp-content/uploads/logo.jpg
0
0
Jennifer Philipp
https://borgenproject.org/wp-content/uploads/logo.jpg
Jennifer Philipp
2023-04-05 01:30:39
2023-04-04 01:22:56
AGRI-Ukraine Helps Tackle Global Food Insecurity