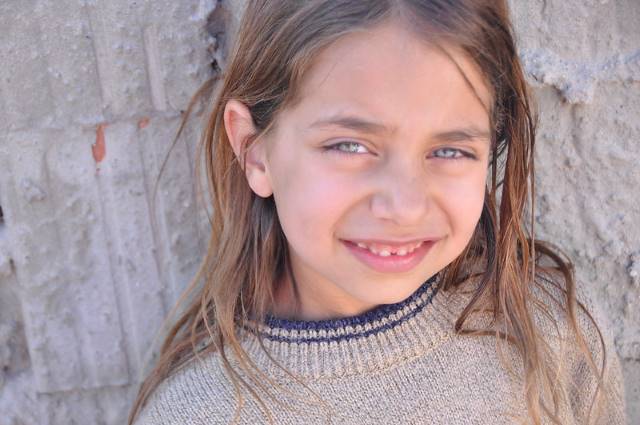 An uncomfortable reality is that there are many children in the world who do not have essentials such as food, water, electricity and a safe, sheltered home. This is the reality for the people living in Lunik IX in Slovakia.
Roma People in Lunik IX
There a several reasons why Lunik IX is an area that is neglected and overlooked by Slovakia. One is due to the large population of Roma people, a minority group unfairly discriminated against and long labeled as a reason for many problems in the country. The slum mostly consists of Roma people who lack the very things they need to rise out of poverty. The Roma population's 97% unemployment rate is the biggest reason for poverty in the area. Many try to get jobs but are denied them purely based on their ethnicity.
This, as a result, heavily impacts children in Lunik IX. Their parents cannot provide for them, forcing them to live in a rundown area where there is little to no electricity and basic needs go unfulfilled. There is also little opportunity for them to break the cycle of poverty. All these issues have made the area a seemingly hopeless place for many of the children who live there.
Recreational Developments in Lunik IX
In the past few years, significant progress has been made in Lunik IX to improve living conditions for people. For one, there have been a lot of projects built purely for the purpose of giving children safe spaces to play in instead of playing in garbage and rubble. A gym, ping pong tables, a playground and a park have all been built, giving the residents safe recreational spaces. While these seem like small solutions to big problems, these spaces allow kids to be kids. The children of Lunik IX do not live typical childhoods and these projects allow them to engage in children's play activities.
Other Key Developments in Lunik IX
Three important new developments in the area are the implementation of regular garbage disposal, the establishment of clean drinking water facilities and new construction projects. Lunik IX has been long plagued with poorly disposed of trash and a regular garbage disposal system eliminates this problem entirely. This alone can improve the health of people tenfold, as many of the diseases they face arise from unsanitary living conditions.
Clean drinking water is a necessity and it is something that Lunik IX lacks. There are plans for the reconstruction of water pipes with a prepaid system, which will ensure nobody accumulates debt from water payments.
Newer construction efforts are on track to solve the decay of many buildings and the lack of employment opportunities. Many of the newer buildings can be worked by residents, allowing them to have jobs they have previously been denied based on ethnicity.
Despite Lunik IX's reputation as on of Europe's worst slums, efforts are being made to change this and improve living conditions for the people.
– Remy Desai-Patel
Photo: Flickr
https://borgenproject.org/wp-content/uploads/logo.jpg
0
0
Kim Thelwell
https://borgenproject.org/wp-content/uploads/logo.jpg
Kim Thelwell
2021-02-21 01:30:03
2021-02-17 01:43:15
The People of Slovakia's Lunik IX Slum