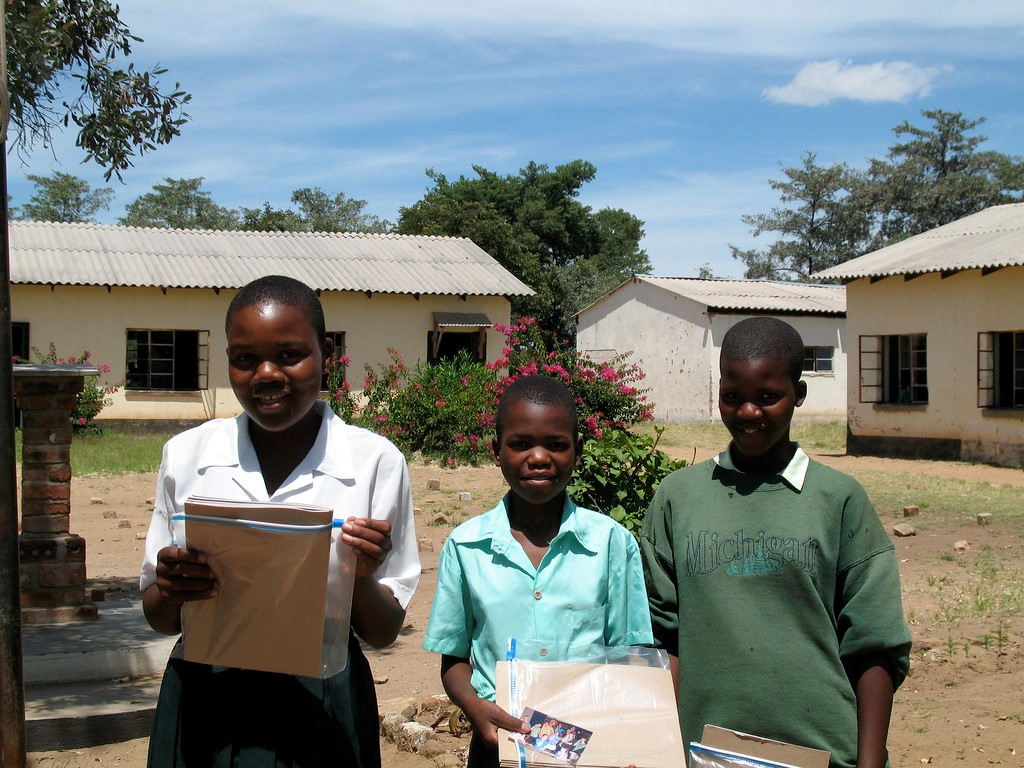 Various organizations have made it a priority to increase access to girls' education in Zimbabwe. Previously, many girls did not have the opportunity to pursue an education. However, initiatives dedicated to increasing girls' education, particularly in Zimbabwe, are working to change that.
Zimbabwe and Education
Zimbabwe has been a progressive country in terms of providing educational opportunities for its children which shows by the significant rise in the number of children enrolled in school over the years. However, in recent decades, an increase in enrollment is becoming less common as poverty rates continue to plague the country's rural population. The result is that girls' education is declining in Zimbabwe, as parents are more likely to opt to send their young boys to school if given the opportunity.
While high poverty rates have led to a decrease in both male and female students, young girls are especially at risk of losing their access to education. This is because families can use girls as a source of income if they choose to marry them off.
Basic Education Assistance Module (BEAM) Program
Zimbabwe's government has a program to aid poor families in funding education, though the program is often lacking in funds. This program is called the Basic Education Assistance Module (BEAM) program.
Zimbabwe's constitution has required that children have access to free elementary and basic education as of 2013. While enrollment increased, a report states that more than 1.2 million children between the ages of three and 16 are not enrolled in school. Additionally, a 2017 report found that at least 63 percent of children were unable to pay for their schooling and that the school subsequently sent them home.
The DREAMS Partnership
In an effort to reduce the number of children without access to school, USAID has created an initiative known as the DREAMS partnership. DREAMS stands for determined, resilient, empowered, AIDS-free, mentored and safe, and strives to keep children healthy and decrease new outbreaks of HIV/AIDS. Through this initiative, schools in rural parts of Zimbabwe have seen changes that ignite hope. One school in a rural area previously had a 40 percent enrollment from girls, but with the implementation of the DREAMS program, it has increased to a 51 percent enrollment rate.
Introducing educational family programs is a significant first step towards increasing girls' enrollments in school. While a portion of Zimbabwe's budget goes toward education, it largely focuses on human resources instead.
UNICEF and Girls Speak Out (GSO)
In 2016 alone, UNICEF and many of its partners took an initiative to combat the obstacles preventing many from the chance to be educated. Ninety-eight percent of the schools that UNICEF set out to help improve ended up receiving funding, meaning that more than 750,000 children received an enhanced education opportunity. More children were able to access education through improved learning materials and decreased costs for poorer students.
Anoziva Marindire, founder of the Girls Speak Out (GSO) movement, has taken a unique approach to enable girl's education in Zimbabwe by teaching them to code. Searching for girls ranging from 14 to 24 years of age, Marindire says that computer and technology skills are more useful than one may think. The GSO program has reached over 160 girls in various cities and regions of Zimbabwe, and it is looking to expand further.
The goal of this coding initiative is to take young girls from underdeveloped communities and teach them how to create apps and use technology to their full advantage. Not only does this directly benefit these girls, but their communities as well. Because of the exploding job market in science and technology, giving girls the opportunity to learn how to code in a hands-on approach will prove to be highly beneficial to them.
Zimbabwe has and continues to make strides in the name of education for children, particularly the opportunities that are opening up for young girls throughout the country. Through multiple organization's continued efforts, many hope that the 1.2 million children out of school will one day become zero.
– Emily Cormier
Photo: Flickr

https://borgenproject.org/wp-content/uploads/logo.jpg
0
0
Kim Thelwell
https://borgenproject.org/wp-content/uploads/logo.jpg
Kim Thelwell
2019-07-16 09:33:37
2020-01-26 20:15:02
An Update on Girls' Education in Zimbabwe