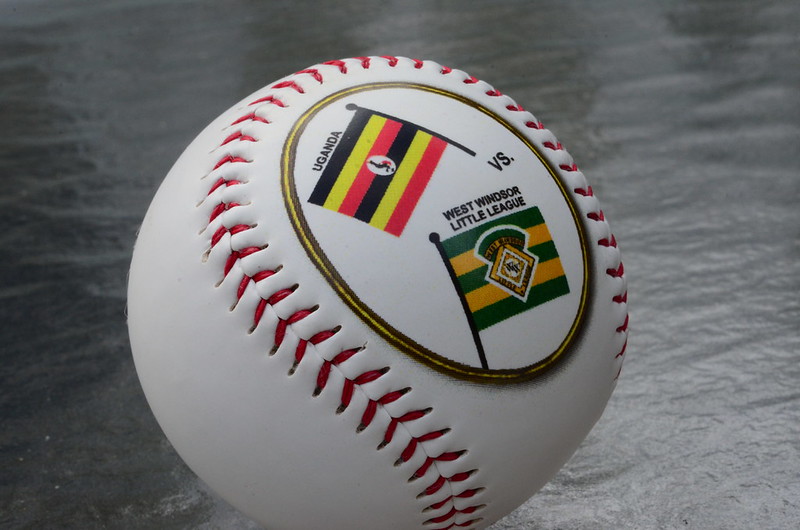 Baseball has been known as America's game since its creation in 1839. It has served as an entertainment outlet for many Americans, bringing about positive feelings of nostalgia and pure competitive joy. As time went on, baseball proved to be a popular sport around the world, allowing kids to chase dreams of home runs and perfect games. With anything long enough to be a bat, and round enough to be a ball, people around the world have found numerous ways to create the game of baseball.
Kids Chasing Their Dreams
Many people in impoverished countries have used baseball as a way to express their competitiveness. With most professional teams coming from the United States and Korea, many kids in impoverished countries dream of one day making it to the biggest professional stage for baseball. For these kids, that starts with the Little League World Series. The Little League Baseball organization has put young kids on the world stage since 1939. Little League teams can represent their region in a world tournament every August. Historically, the United States and China have produced powerhouse teams that dominate consistently. However, every few years, the tournament experiences new young talent from countries like Uganda and Mexico, showing how baseball around the world has been expanding.
In 2012, the Little League World Series tournament said hello to its first team from Uganda. Though the team lacked skill, they made history by appearing in the tournament. Then in 2015, Uganda made its second appearance, showing great improvement since its original appearance. According to Roger Sherman, "Ugandan baseball is young and has faced a lot of obstacles. But these kids have gotten really good really fast, and they aren't going away any time soon." The sport has become a staple in Uganda as they continue to build up their baseball communities. Creating leagues and supporting kids in developing countries is one way that baseball has historically helped impoverished communities grow. Baseball around the world has impacted kids, and it continues to do so.
Fighting Poverty With Baseball
More recently, baseball has proven to be a huge supporter of ending poverty around the world. According to Stuart Anderson, 27% of major league players are foreign-born, with the majority of those players coming from the Dominican Republic. About 30% of the Dominican Republic population is living below the poverty line. It is only natural for major league baseball players to use their popularity and skill to support their home countries.
Food for the Hungry, a global nonprofit organization, has teamed up with many major league baseball players to launch the Striking Out Poverty initiative. For the last two years, players like Nick Ahmed of the Arizona Diamondbacks, Dee Gordan of the Seattle Mariners and Jake Flaherty and Michael Wacha both of the St. Louis Cardinals, have dedicated their skills to help raise awareness for countries below the poverty line. Some play for clean water, some play for food donations, some play for farmers and some play to save lives.
How to Help
Anyone can help by donating. Showing support for a team or player's personal campaign can make a big impact. With each game played, they generate thousands of dollars to donate. With the help of fans across the United States and the world, they can generate even more.
For decades now, baseball has spread its popularity around the world. It is a sport that, played any way possible, provides joy and escape for many people. The sport itself and the professional players have had a positive impact on communities around the world.
– Sophia Cloonan
Photo: Flickr
https://borgenproject.org/wp-content/uploads/logo.jpg
0
0
Kim Thelwell
https://borgenproject.org/wp-content/uploads/logo.jpg
Kim Thelwell
2020-12-17 14:40:07
2020-12-22 09:18:39
Baseball and Its Worldwide Impact